Only 1 Droid X scavenger hunt winner yesterday and we're now only 4 days away from launch.  They better kick this thing into gear tomorrow and start pumping out 3 a day or they might not finish.  Today the hunt took to the nation's capital.
The tweet with coordinates…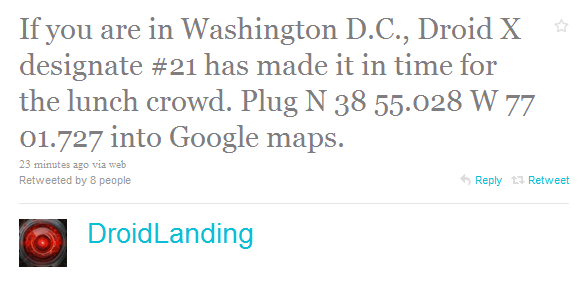 The winner…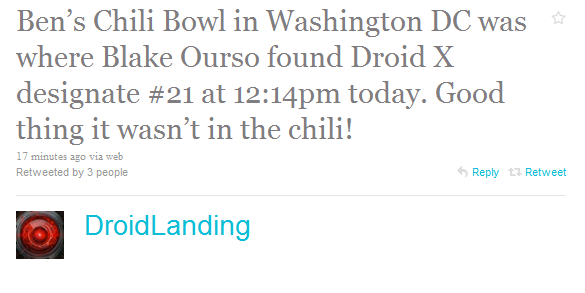 We're still waiting for that first Droid Life reader to grab one!  If you do, we'll blast you all over the front page.  Let's do this people!