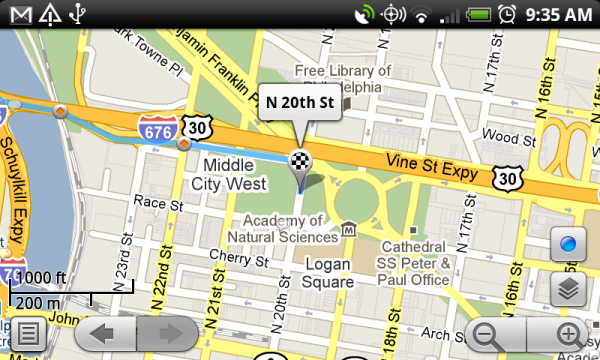 The Droid X scavenger hunt continues to roll on after yesterday's first device was found in NYC.  Today started with another east coast DX, this time in Philadelphia.
The tweet with coordinates…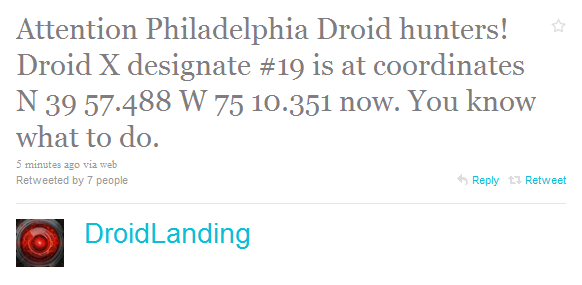 And 21 minutes later we have the winner…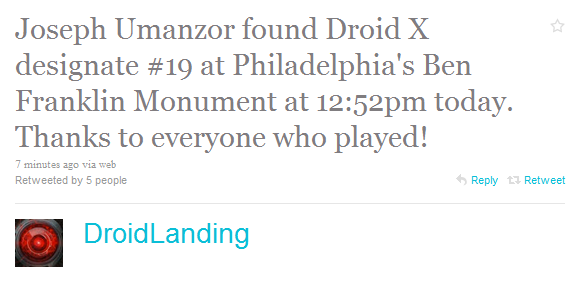 Not quite the 6 minutes we had yesterday, but still pretty fast.  And that takes #4 and #19 off the market, which one will be next?  Any of our readers battle it out during this Philly hunt?