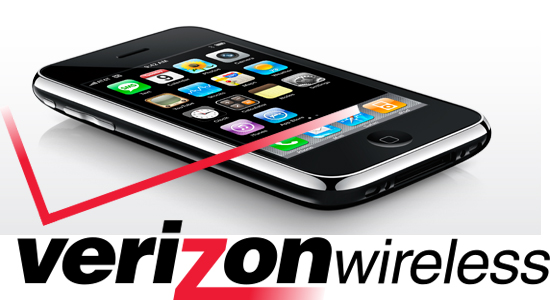 In practically non-Android or Droid related news, I've received a tip that is just screaming to be released.  And while this seems completely off topic at first, I should point out that with Verizon involved and the release of 2 new Droids on the horizon, that this does sort of impact you.  So here we go…
T-Mobile Almost Makes Deal
As many of you know, the rumors of contract negotiations between T-Mobile and Apple have been going on for a few months and a deal appeared to be imminent.  Well, until now according to my sources.  Apparently T-Mobile was unable to finalize that deal for a couple of reasons.
The first was their inability to come up with the amount of cash that Apple was demanding which had the potential to significantly cripple the 4th ranked carrier in the U.S. even further should more advanced smartphones come along.  When I say "cripple", I mean that the commitment needed from T-Mobile would have made it only profitable to sell iPhones and with the ever-expanding features and power of devices supporting Android, the end would have almost been inevitable.
The second reason being the timing of an announcement and the release of the iPhone 4 next week on AT&T.  T-Mobile was angered over the fact that their partnership could not be made public until after AT&T had launched Apple's new baby on Thursday, locking up thousands of potential customers.  You have to remember that AT&T has for the first time in the existence of the iPhone, adjusted customer contracts, allowing them to upgrade to this newest version early all while keeping them under the AT&T blanket for another 2 years.  You think this idea was simply a coincidence?
Verizon Comes In
Just days ago, after negotiations had fallen out between T-Mobile and Apple, the official news of Verizon inking their deal was being faxed to those needing to know, of course accompanied by a pound of non-disclosures.  Apparently Verizon hopes that an iPhone deal will make them money in the long run as the rumored amount of cash they forked over for this was more than something extraordinary.
So when does Verizon plan on making their announcement?  My source says July, but I'm hesitant to jump on that as Big Red has the Droid X launching on July 19th and the Droid 2 coming just weeks later.  Would they really undermine all that the DROID brand has done for them over the last 9 months  just to sell out to a product they won't have for 2 more years?  I guess with AT&T's exclusive deal through 2012, VZW customers purchasing a phone now would not be effected.  At the same time, a Verizon Executive did come out just 2 days ago and call a CDMA iPhone "inevitable."
Take it for what it's worth…just wanted those of you who may be fed up with AT&T to know that you will soon have another option, even if you want a phone from the enemy.
With that said, Android > iPhone.