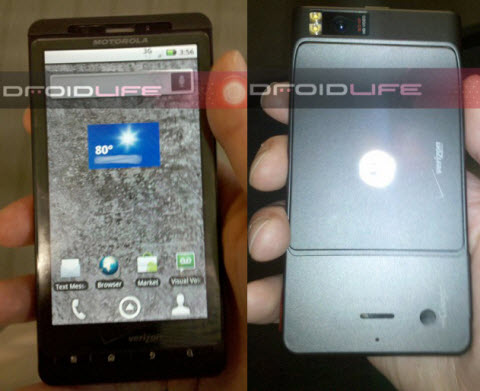 Usually our breaking news has to do with pictures or videos of new devices and their specs, but today, we're going straight off of Verizon word.  There has been a ton of speculation surrounding the release of the Droid X and Droid 2 by Motorola and we finally have a date for the release of at least one of them from multiple sources.
Over the last couple of days, Verizon stores were told to place t-shirt orders (like during the Droid Incredible launch) and prepare for an early opening with full staff on July 19th for the Droid X with new merchandising taking over store windows on the 18th.
The official announcement will be made by Verizon next week.  (About time right?)
Start saving people, you have 34 days to find an extra lump of cash.
Who's getting one?