We don't put much weight into benchmarks around here. We don't see the need. We base our feelings on actual usage, and for the most part, that has treated us well. However, we know some people live and die by benchmarks, so it would be a disservice if we didn't at least acknowledge what folks are saying about the new Pixel 8 Pro.
DxOMark, who have been scoring smartphone displays and cameras for years now, have published its Pixel 8 Pro display findings. The results? As of right now, the Pixel 8 Pro features the highest ranked display score of any phone out right now. It beats the Galaxy Z Fold 5, Galaxy S23 Ultra, Apple's iPhone 15 Pro Max, and literally everything else on the market.
The pros listed were quite clear: Pixel 8 Pro offers excellent colors, high readability in all tested conditions, "pleasant" HDR10 video rendering, and proper display refresh rates. Of course, no one is saying it's the bestest most perfectest display. The few cons found were noticeable aliasing in video game testing, lowered details in low light conditions, and some unwanted touches on the display borders. That last part is funny since Google brought back the flat display this year, so we assumed that sort of issue would be gone.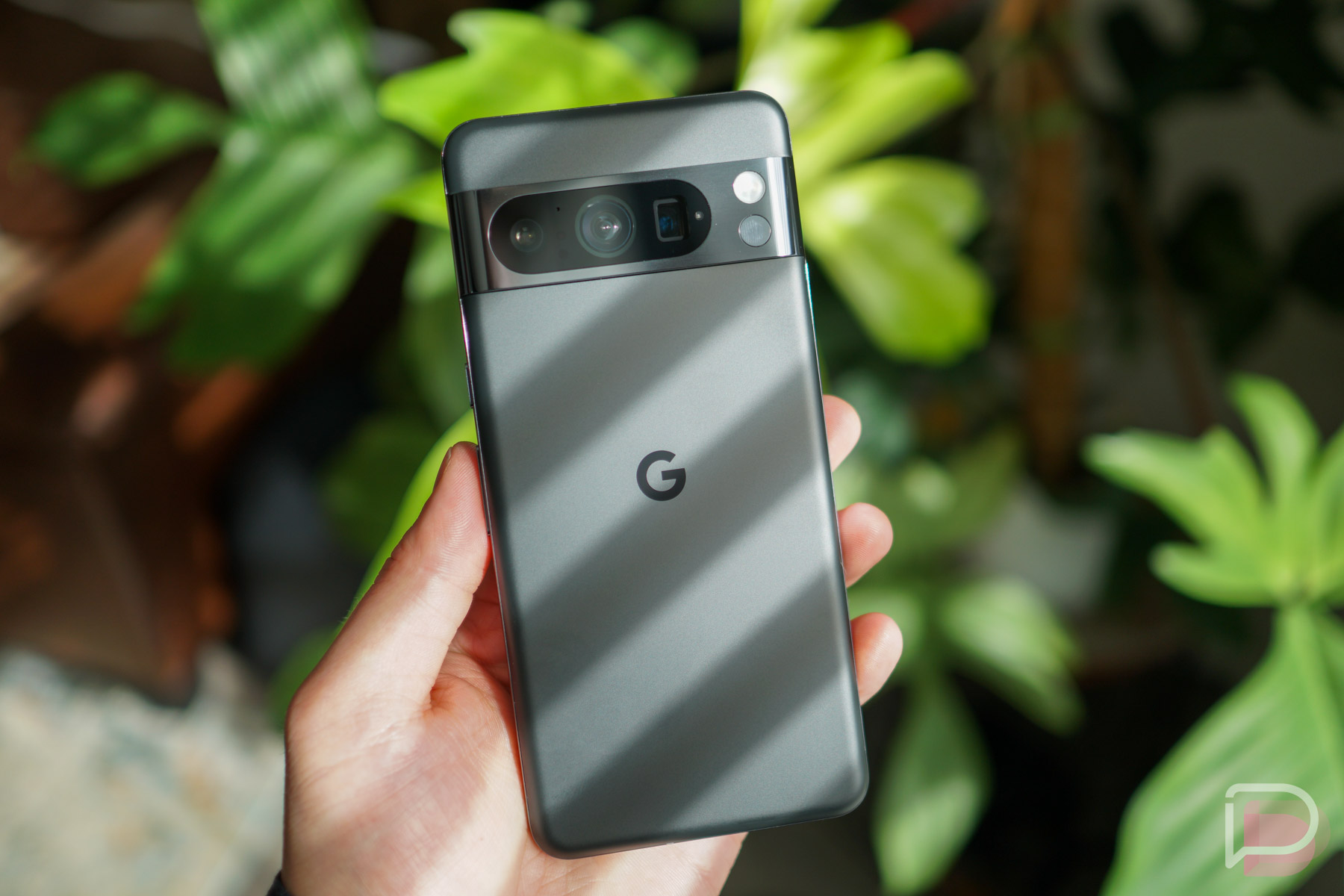 While the display has received high praise, the brains of the entire operation, that being Google's Tensor G3 chipset, is not being received as favorably, at least in the benchmark department. Again, if this is how you rank what makes a good smartphone, more power to you.
Recently published by Golden Reviewer on X, the Tensor G3 is "quite terrible." Written alongside publishing the results of the testing, "Google had to clock them significantly lower so that the device won't melt in your hand." That may be somewhat of an exaggeration, but that's what they said. The numbers do paint a not-so-impressive picture for the silicon. It scored a 30.57, while its current competition, the Snapdragon 8 Gen 2, scored a 39.36. Even the Exynos 2200, popularly known as one of the worst Exynos chips ever, scored higher at 34.97. These scores are based on tests for both efficiency and performance.
For those concerned with benchmarks, the thinking should immediately go to what Qualcomm has planned for the Snapdragon 8 Gen 3. In a bit of wonderful timing, an early benchmark for the Snapdragon 8 Gen 3 for Galaxy shows a 70% higher Vulkan score versus the 8 Gen 2 for Galaxy. If accurate, we should then expect whatever Qualcomm is doing for 2024 to absolutely blow away what Google is now selling in October.
Both the Pixel 8 and Pixel 8 Pro have been performing well for us so far, and from the initial reactions we've seen, things seem good for early buyers. Still, it's hard to not notice these findings.
// DxOMark | @Golden_Reviewer