The massive software update for the Pixel Buds Pro that Google announced at its Pixel 8 event is now rolling out. The update introduces a number of new features, including Bluetooth Super Wideband, Clear Calling from Pixel phones, listening stats, Conversation Detection and quite a bit more.
The Pixel Buds Pro update is arriving as software version 5.9 and it is indeed available right away. We were tipped off to the update hitting a reader's buds, so we checked and sure enough it was there for us too.
We have an entire write-up on everything new from last week, but there are 3 items Google highlights after the update installs. They want you to know about Conversation Detection, which is a new mode that will automatically switch your buds to Transparency mode and pause your media to allow for the conversation. Hearing Wellness is another spotlighted feature that keeps track of your loudness levels to let you know if you should give you ears a volume reduction break at some point. They also want you to know about Clear Calling, a feature from Pixel phones that is now in the Buds Pro. Clear Calling attempts to clean-up audio to the person on the other end of your calls if they are in a loud environment.
And don't forget about Bluetooth Super Wideband that makes your voice sound fuller and clearer, low-latency gaming mode from your buds to phone, and the new Chromebook Pixel Buds app for controls from your computer.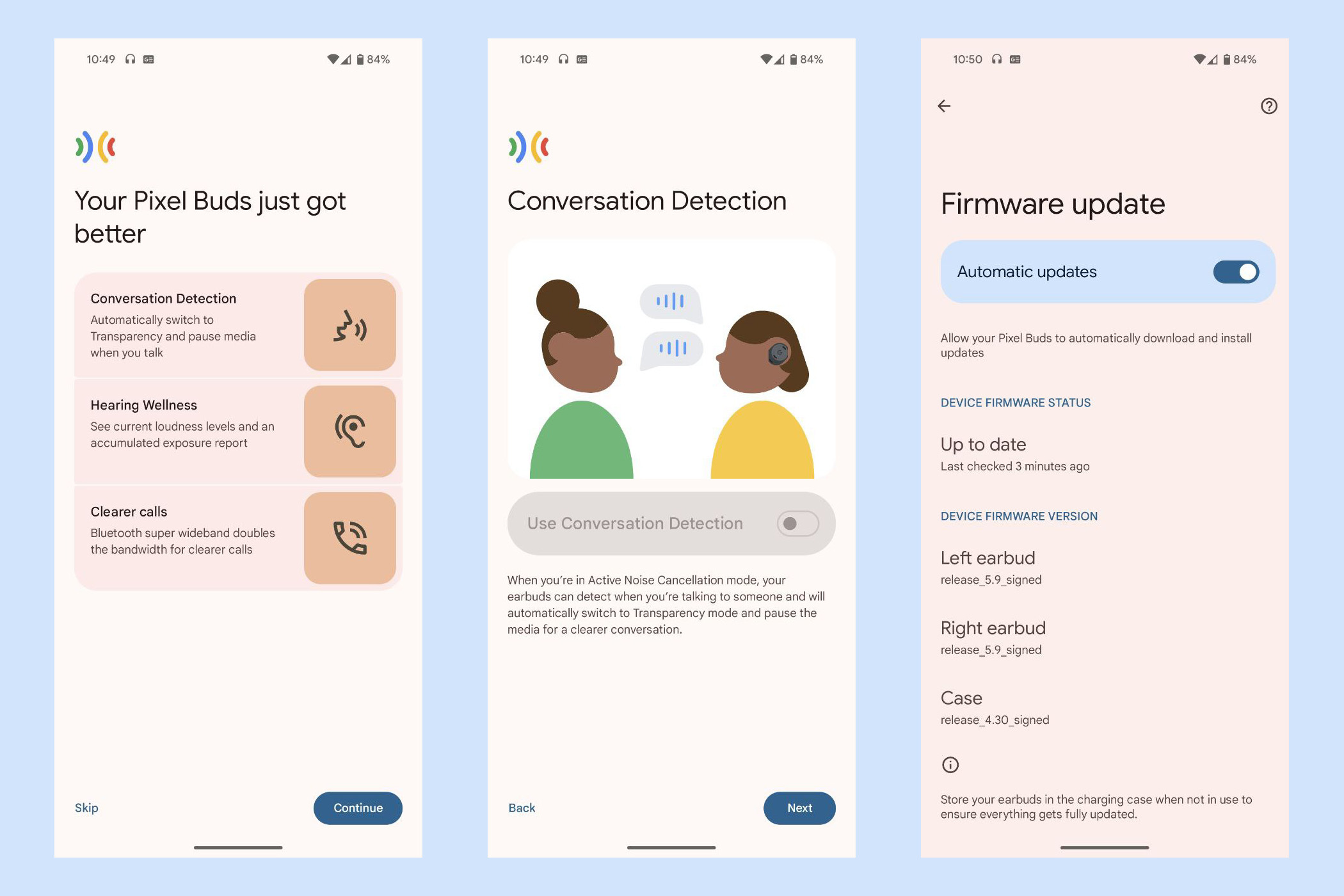 To grab the update, you'll connect your Pixel Buds Pro to your phone, open the Pixel Buds app, tap "More settings," and then "Firmware update." It should only take 10-15 minutes to complete.
Cheers Sean!