Few surprises are left for Google to share when they fully reveal the Pixel 8 and Pixel 8 Pro in a couple of weeks, and you know what, that's probably fine. This is the standard schedule of events for a Google product launch. So we'll take it all and then get to testing.
For today, the latest leak shows off all colors of the Pixel 8 and Pixel 8 Pro, giving us that chance to start preparing our wallets for the hit they are about to take depending on the shades we like the most.
The Pixel 8 and Pixel 8 Pro will each come in three colors, though they do not match from one model to the next. In fact, only one color will see representation in each line and that's black or what will likely be called Obsidian.
We previously shared model numbers and colors, so it's wonderful to finally see how those colors might look on-device and also get additional names to reference, since the color names we had we understood to be just that, references that could change at retail.
Google Pixel 8 Colors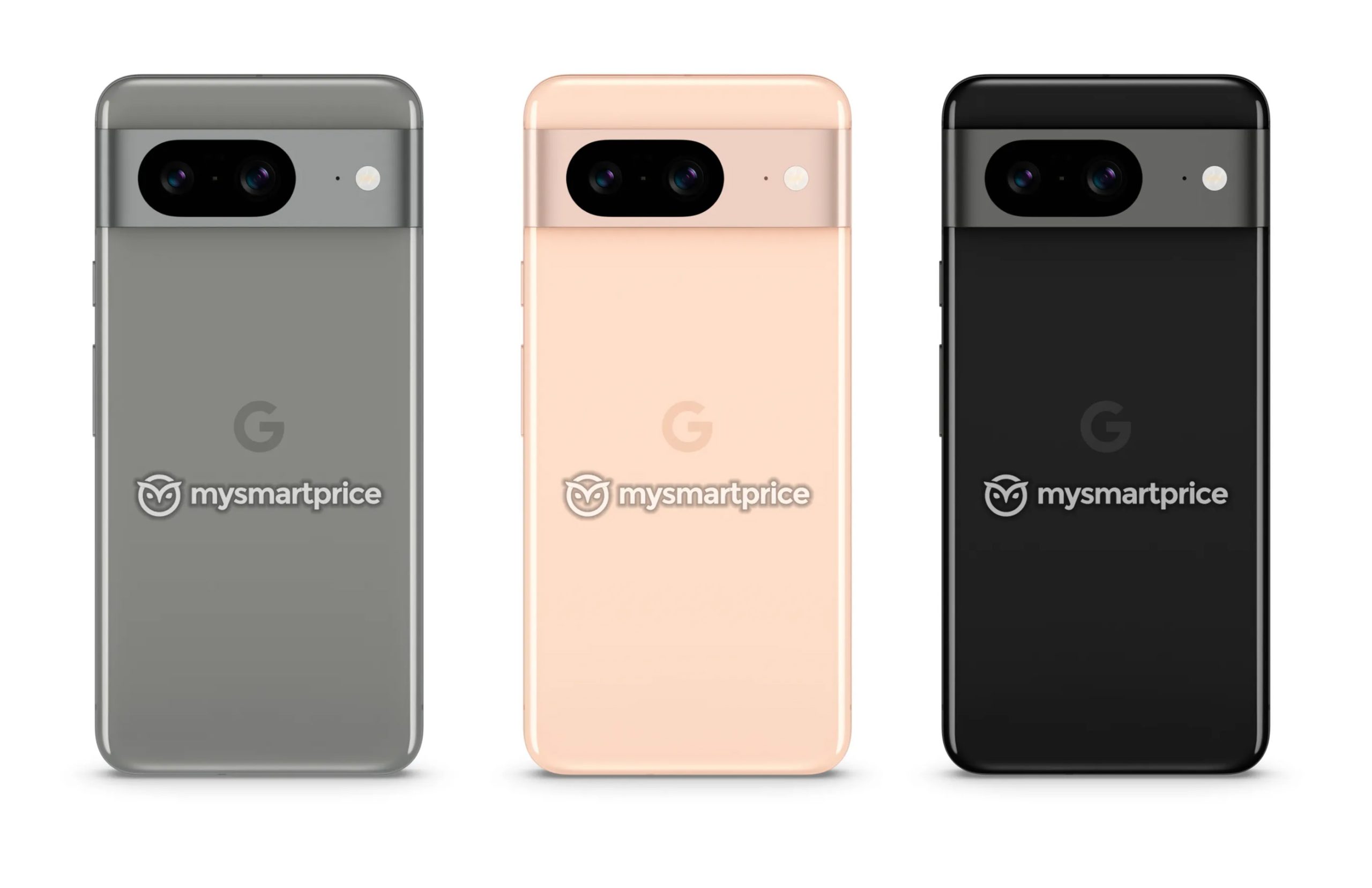 The smaller Pixel 8 will arrive in Grey, Peony Rose, and Black Obsidian, according to this leak. We previously referred to them as Haze, Peony, and Licorice. My guess is they'll launch as Haze, Rose, and Obsidian, which is a combo of the two reports. We know that Google has officially referred to the pinkish color as Rose through the landing page for the Pixel 8 series that they released a couple of weeks ago.
Google Pixel 8 Pro Colors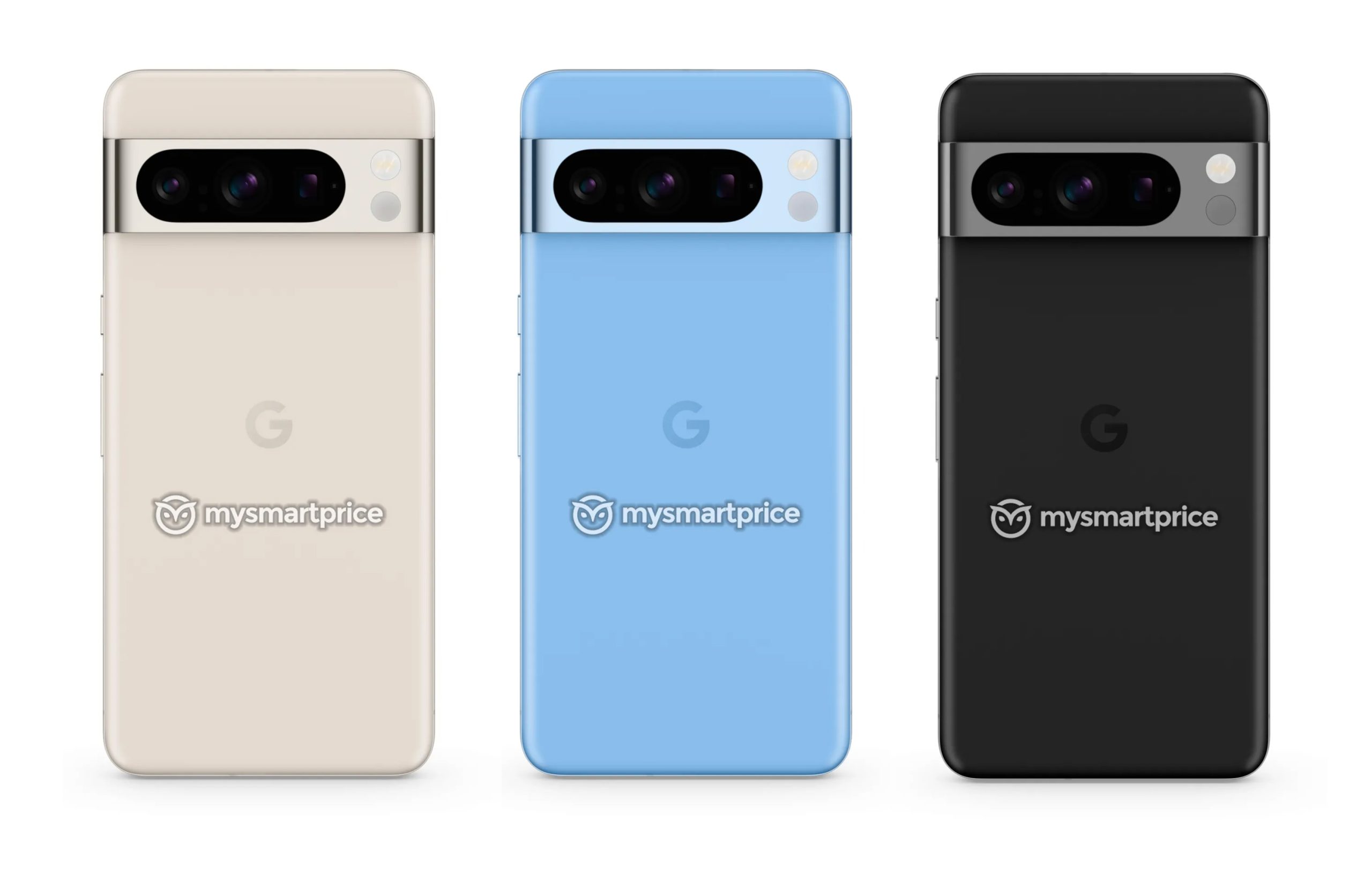 For the Pixel 8 Pro, the colors are now being reported as Porcelain, Sky Blue, and Black Obsidian. We previously called these Porcelain, Sky, and Licorice. I'd guess that they'll land as Porcelain, Sky, and Obsidian. Whichever way the names swing, you understand that they are essentially an off-white, lighter blue, and close-to-black.
There isn't much else to take from this leak other than the camera frames that adjust between colors and complement each shade. We also get another look at all the roundness happening that the palm of my hand is so looking forward to. Oh, and there's some additional shots of the camera setups (dual on the Pixel 8, triple on the Pixel 8 Pro).
I'm really loving these updates Pixel 8 designs – how about you?
// mysmartprice