The investment that Google has made into pushing the NFL and NFL Sunday Ticket through all of its streaming platform is significant. We know all about how you can watch a never-ending Sunday stream of games on Sundays (with new features on the way) through YouTube and YouTube TV, but Google keeps giving us new ways to make sure we don't miss out, like with integration in Google TV. They are also telling us today about new free channels through Google TV.
In a short blog post, Google announced that NFL Sunday Ticket will be fully integrated into Google TV. All that really means for you is that live out-of-market games, top highlights, and games of thew week will show on the home page of the Google TV UI. If you happen to subscribe to YouTube TV, they'll include access to Sunday Ticket games within the Live tab, like you might find now with other channels from your subscription.
Essentially, Google is going to make sure you know that you can access all of the NFL content you can handle in yet another place or two. If anything, they are making it easier to find NFL games, highlights, and more. And that's great since you paid hundreds and hundreds of dollars for this access.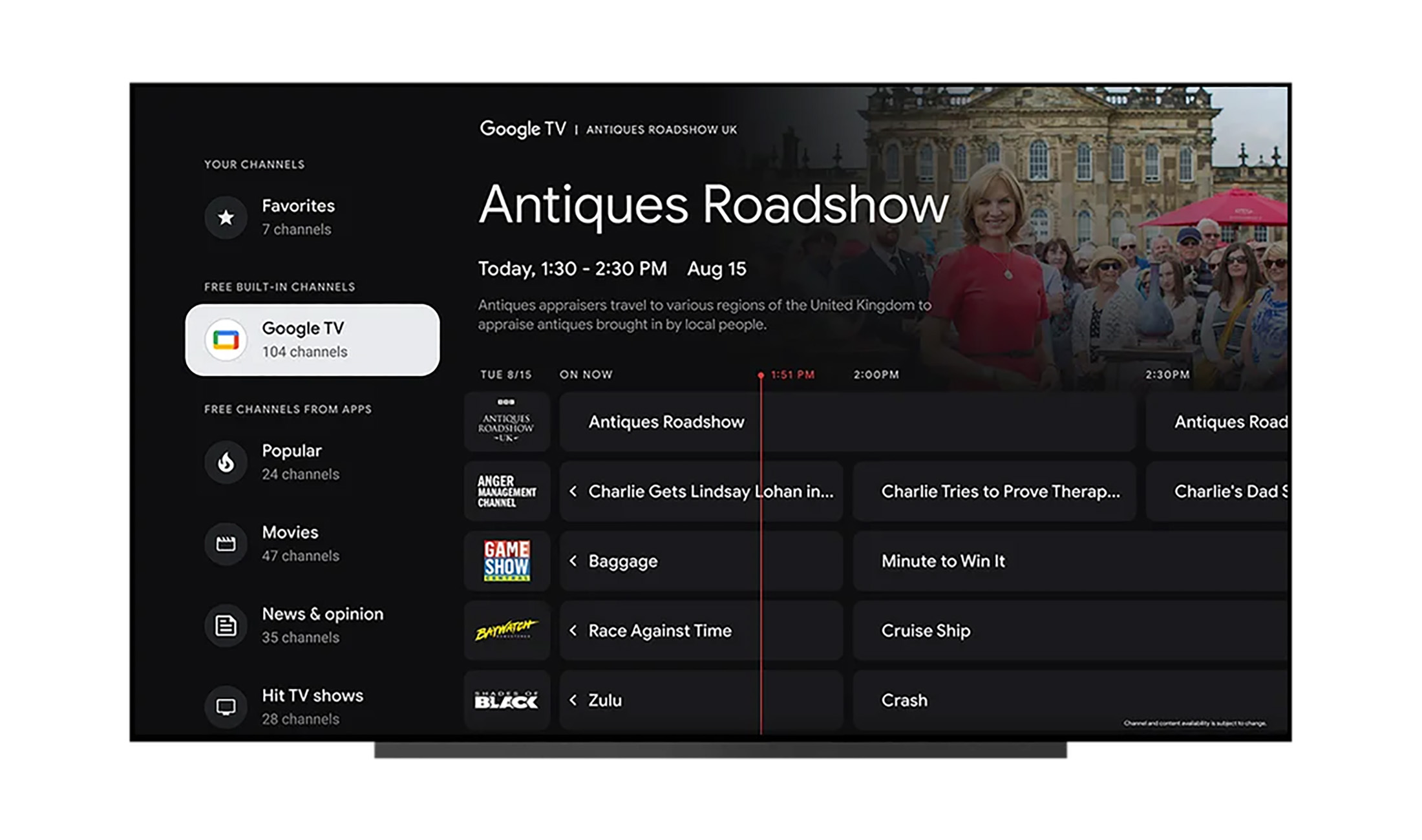 Speaking of the Live tab, Google says it is adding another 25 free channels to the Google TV section within this tab. The new channels include BBC, Lionsgate, and others that feature content like Top Gear, Baywatch, and more. "Nostalgia" is the word Google is using to describe this latest drop.
You'll still find the other 800 free channels on Google TV from other apps, but these 25+ are built into the Google TV tab that now has more than 100, no apps required. It's just free content whenever you want to watch it in a TV guide layout.
// Google