There were a couple of hiccups in the launch there, but the official One UI 6 Beta has arrived from Samsung for the Galaxy S23, Galaxy S23+, and Galaxy S23 Ultra. If you own any of the Galaxy S23 series devices and live in the United States, Germany, or South Korea, it's time to see what's next from Samsung's Android skin.
Samsung re-re-announced the One UI 6 Beta program over night, making it available through the Samsung Members app as they so often do. I promise you that this is not another false alarm – I actually installed One UI 6 Beta on my Galaxy S23 and can confirm that it is available.
We'll talk soon about everything that's new in One UI 6 Beta (Android 14), but for now, let's get your device running it. There are few things in tech as fun as playing with new software, new features, and running into bugs. Umm, yeah. Anyways, here's how to get One UI 6 Beta up and running on your Galaxy S23, Galaxy S23+, or Galaxy S23 Ultra.
How to install One UI 6 Beta on Galaxy S23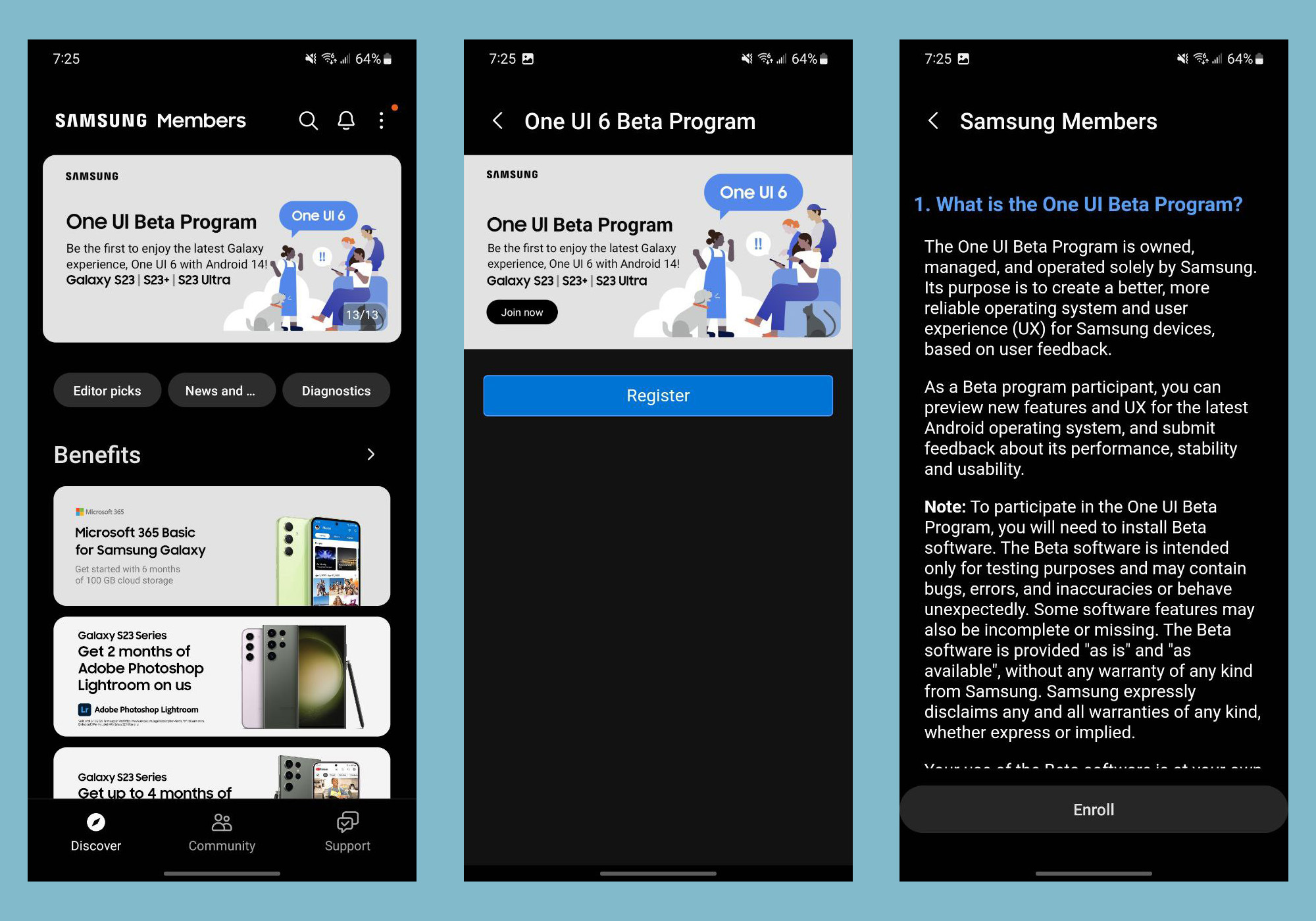 From your Galaxy S23 phone, open your app drawer and find the Samsung Members app
Open Samsung Members
At the top, you'll see a series of banners that you can swipe between. Swipe until you see one that says "One UI Beta Program" – you can see how it looks in the image above on the left side
Tap that banner
On the next page, you'll click the "Register" button
And now, you'll scroll through a long list of questions and answers before tapping an "Enroll" button
Once enrolled, you may see a notice that tells you to check for the update to One UI 6 within 10 minutes or so
To check for that update (which I pulled almost immediately upon enrolling), you'll head into your phone's Settings>Software update>Download and Install.
If available, you'll see a screen like the one below. The update is large at almost 3GB, so make sure you have enough storage space, as well as enough battery to complete the task.
let the software download. Once done, it'll prompt you to install. Install and enjoy!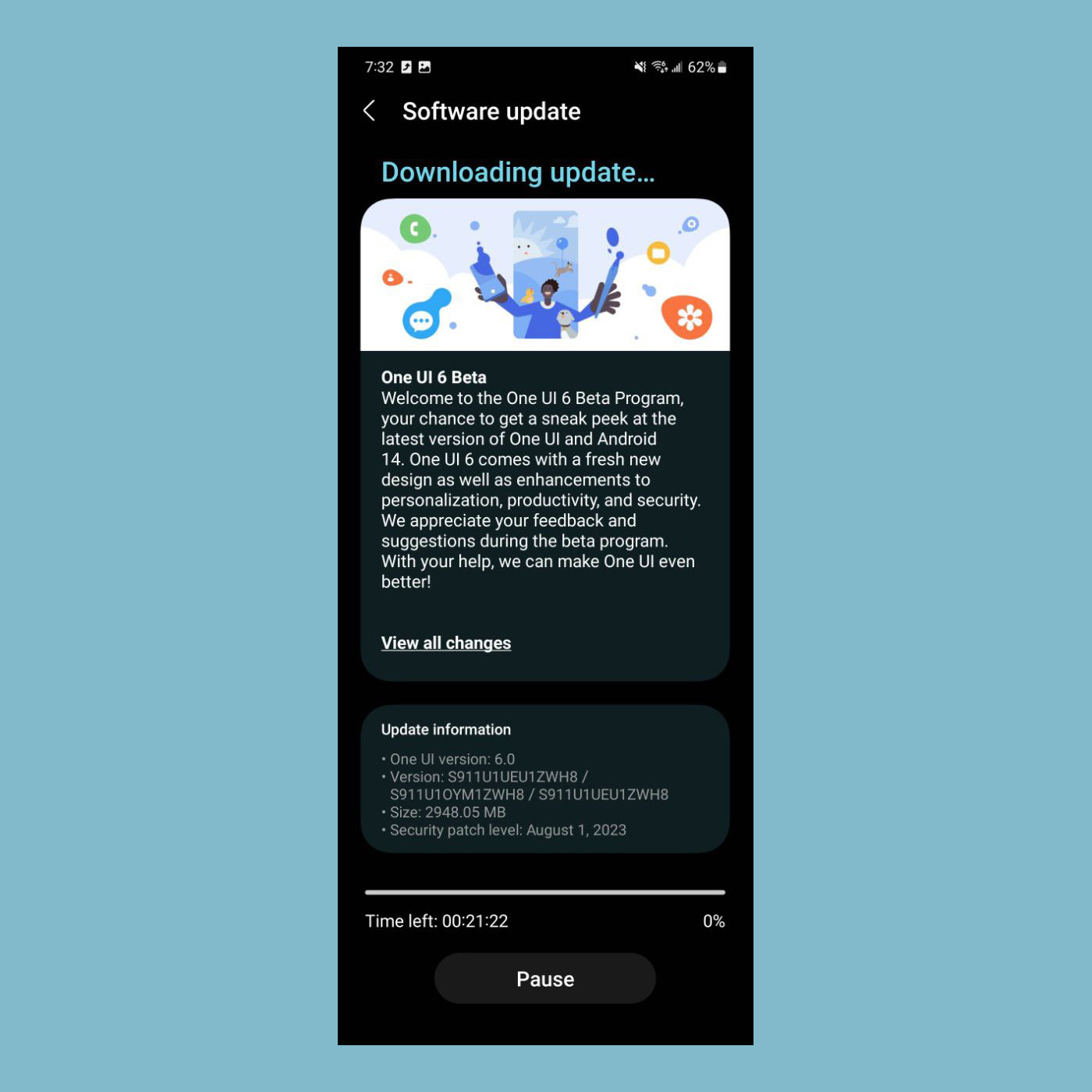 After updating, you should be running Samsung's One UI 6 and Android 14 under build number S911U1UEU1ZWH8 (S23), S916U1UEU1ZWH8 (S23+), S918U1UEU1ZWH8 (S23 Ultra) in the US.
More on this update shortly.