It's a Thursday, so that should typically mean we are here to start the day by reporting a price increase on something, like to another streaming service or wireless service plan. However, the folks at Verizon's Visible are shaking things up a bit by doing the opposite. It's price decrease day, if you can believe it.
Visible, the prepaid offering from Verizon that has been one of the most affordable unlimited plans in the business since it debuted in 2018, originally only offered a single $40/mo unlimited plan. In 2022, they changed things up a bit by introducing a new Visible+ plan with all of the extra goodies (like fast 5G) while discounting the regular Visible plan from $40 to $30/mo.
Today, Visible says that it is once again dropping the price of the regular Visible plan from $30 to $25/mo. They explained to us that they have toyed with discounts to $25/mo for much of this year and decided to make the price cut permanent.
Nothing else will change about the plan – you still get unlimited talk, text, and data. That data connection remains on Verizon's 5G nationwide and LTE networks, so you do not get access to 5G Ultra Wideband (5G mmW), which is Verizon's fast 5G network. You do still get unlimited hotspot and talk and text to Canada and Mexico, though. Again, nothing is changing except the price.
The Visible+ plan is also not changing and will remain at $45/mo.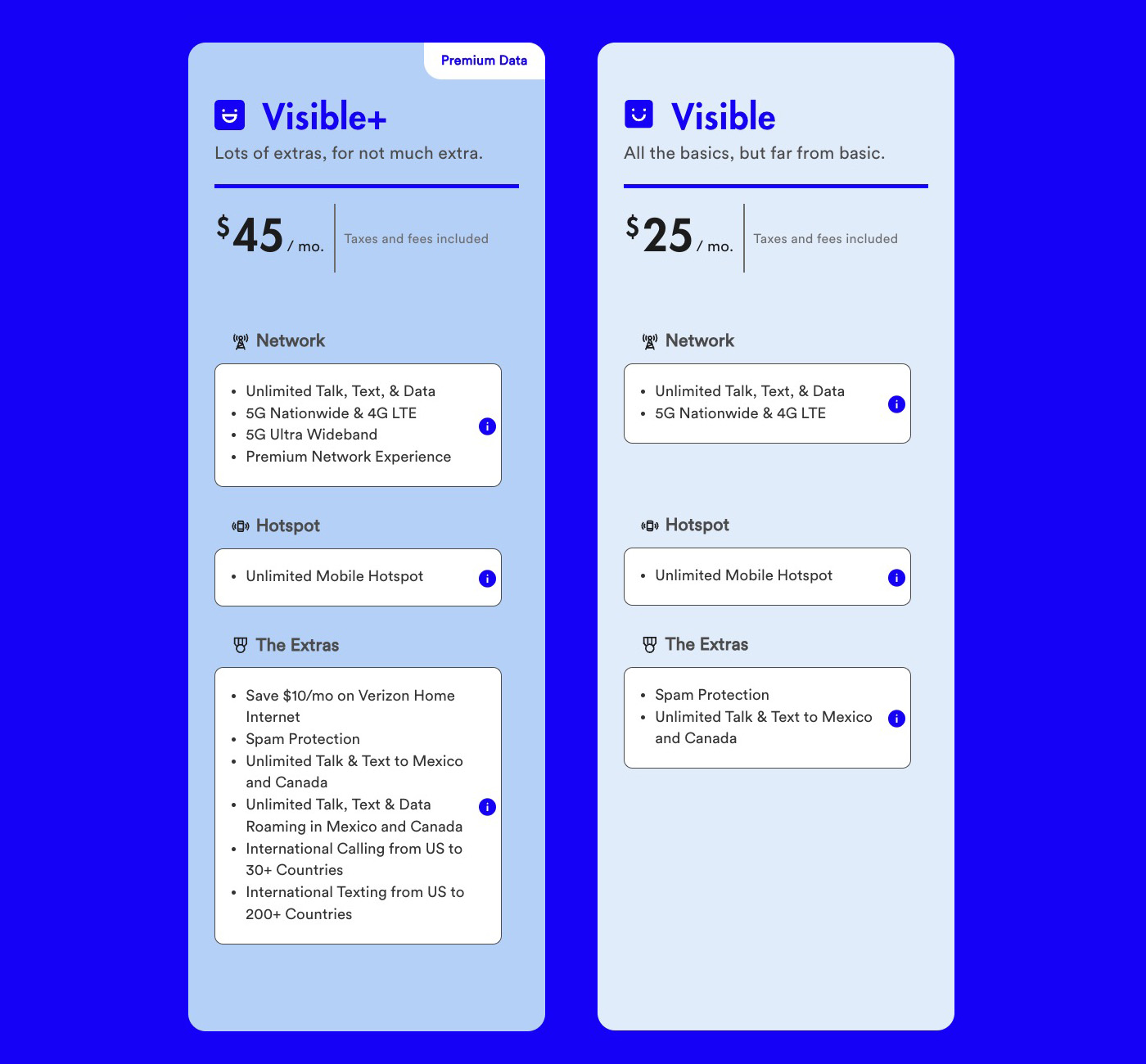 If you haven't tried Visible yet, you can shop their plans at the Visible site.