The Android Developers team took the time this week to introduce changes they are making to Google Play specifically for devices with larger screens. We're talking devices like the Pixel Tablet, Pixel Fold, or the new Galaxy Tab S9 Ultra.
With the changes, Google is emphasizing the ability to find high-quality apps designed for the big screen. They are even going so far as to tweaking search results based on whether apps adhere to its large screen app quality guidelines, just to ensure users are finding good experiences. On top of what should be improved search results, Google is refreshing app listing pages, looking to make things fit better on the bigger screens.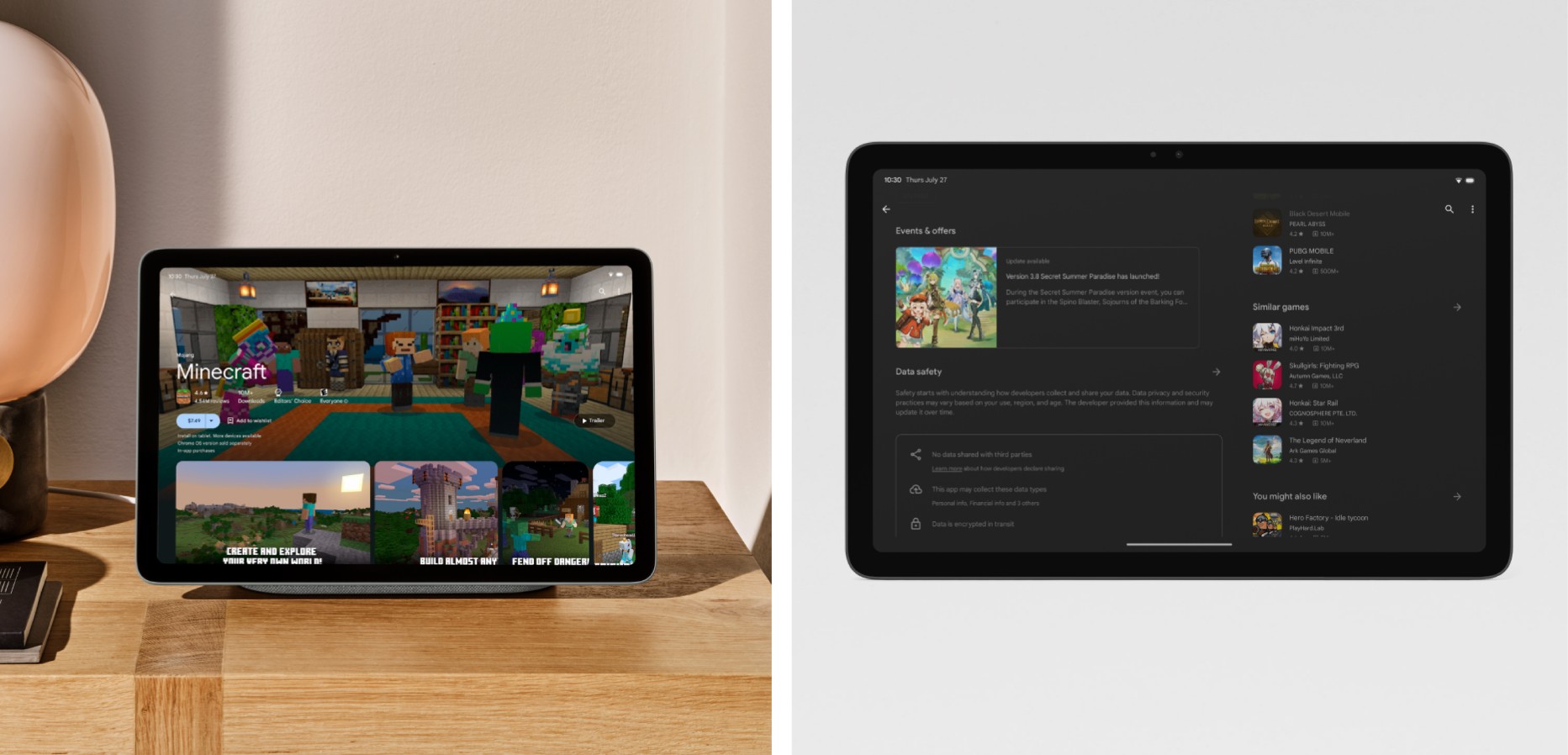 With this change, an app's header image consumes a large portion of the screen, then after a scroll down a user can view all of the app info, as well as find related apps and promoted apps along the right side. Another change is the general navigation bar. On the home screen, you'll find that it has moved to the right side. This means users shouldn't have to readjust their hands too much if the device is being held in the landscape orientation.
I opened up my Pixel Tablet and saw the new experience, so if you have an Android device with a larger screen, feel free to check it out.