Vaonis, a company that has been dedicated to making the cosmos accessible by all since we first covered them in 2020, introduced its latest project this week. Called Hestia and currently up on Kickstarter (and already fully funded), the product essentially turns your phone into a smart telescope, capable of taking highly detailed shots of the moon and sun or viewing deep space bodies such as star clusters and nebulae.
The way it works is simple enough. Using groups of lenses (6 lenses in 3 groups), Hestia can optically zoom in on large objects up in the sky. When using a specialized filter, it can view details on the sun that you certainly wouldn't want to try viewing with the naked eye, but in most applications, you'll be wanting to take great shots of the moon or far off celestial bodies.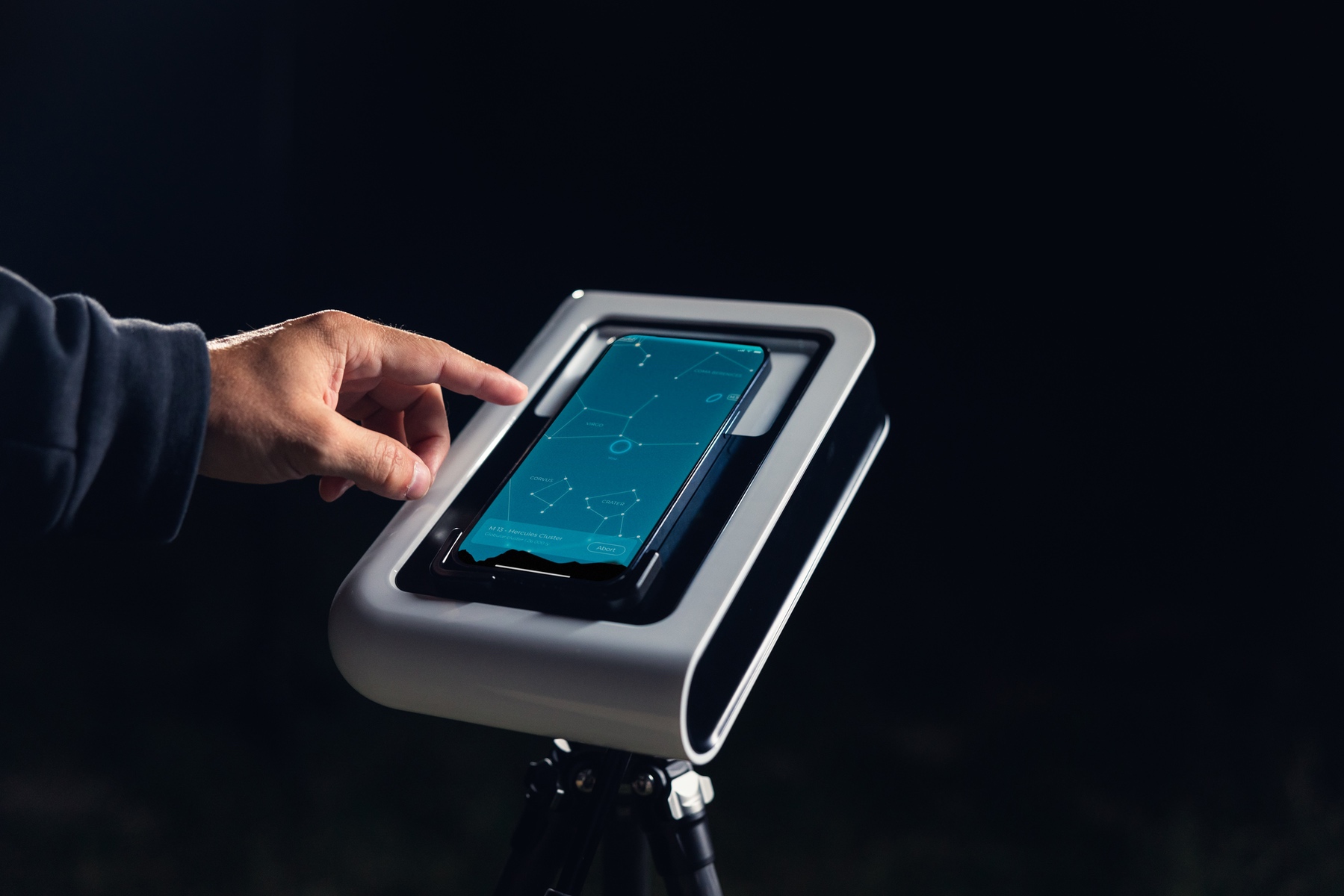 If all you had was a big telescope, finding these objects is an issue. With Hestia, users have access to an app that allows them to find and keep track of objects for picture taking purposes. Concerned about hardware support? Hestia utilizes a magnet design to ensure nearly all phones will fit, which is a smart design, if we do say so ourselves.
Image Samples
Hestia starts at $149 on Kickstarter, though, it appears the early bird deals are gone. Currently, you can get a unit for $189 that includes a dust cover. If you want a unit and a tripod, the price is currently $229. Again, the project is fully funded and Vaonis has a history of releasing products without issue, so this isn't something you'll need to worry about not receiving. Hestia is expected to launch later this year.