OnePlus first started to tease its upcoming foldable, V Fold, back in March. Since then we have seen 3rd-party renders and now we're getting a much fuller picture thanks to a leak of the device's spec sheet.
In OnePlus fashion, the device is reported to offer a very premium list of specs, from its 7.8-inch foldable AMOLED display with 2K resolution and 120Hz refresh rate to its Snapdragon 8 Gen 2 chipset with up to 16GB RAM. No doubt, this thing will be a monster. Other specs are said to include the 6.3-inch AMOLED exterior display (also 120Hz), 256GB storage, Android 13, 4,800mAh battery, 67W charging, and triple rear cameras.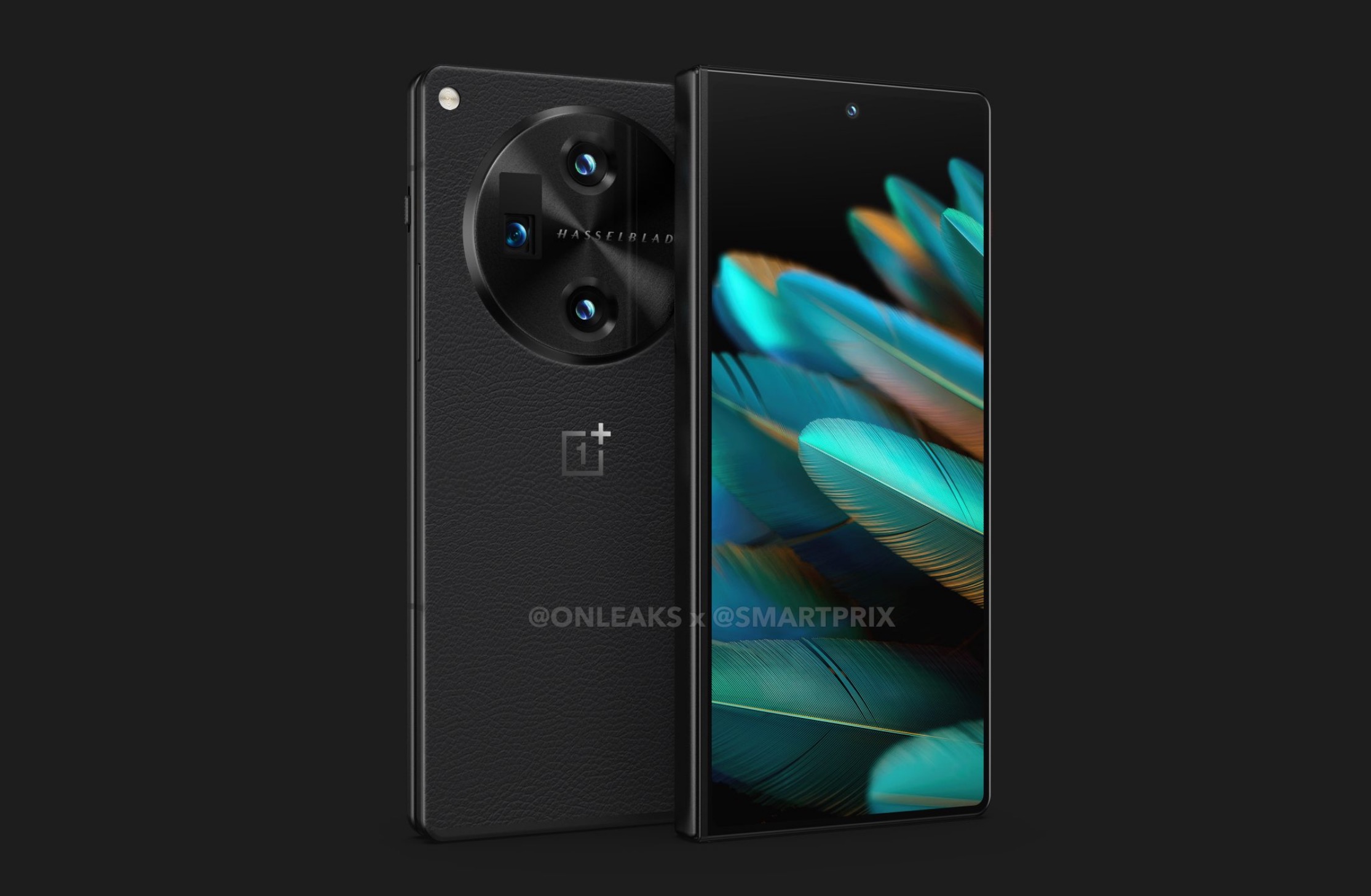 The three rear cameras on the backside of the device are said to include a 48MP primary sensor, 48MP ultra-wide, and 64MP telephoto. No word yet on exactly how big that zoom lens is. There are two additional cameras on the device, the selfie camera on the cover display (32MP) and the in-display camera on the main display (20MP).
OnePlus V Fold will have direct competition from Pixel Fold and Samsung's upcoming Galaxy Z Fold 5. Pixel Fold isn't off to the smoothest of starts already, but Samsung is five years deep into its foldable lineups and they've only gotten better with each year. While the V Fold is a good looking foldable device, any "first-gen" foldable can be a concern. However, the assumption is that OnePlus will take what OPPO has learned from its foldables and applies that knowledge into V Fold.
For buyers, we hope everything is smooth and pain free.
// mysmartprice