Foldable mania is here it seems. Both the Pixel Fold and Motorola's new Razr are days from launch and we know that Samsung is soon to debut their next line of Z Flip and Z Fold products. It now seems that it won't belong before OnePlus shows off their first foldable too, a foldable thought to be called the OnePlus V Fold. Renders of it have now arrived for us to discuss.
Released this week by @onleaks, these first renders have apparently been created based off a prototype device that I'm going to assume is in the hands of accessory makers. These renders are almost always accurate, so you should take these seriously if OnePlus devices continue to be on your radar.
The OnePlus V Fold will reportedly feature a triple rear camera in circular housing, branded with Hasselblad that includes a periscope lens for a good time in the zoom department. We'll also see the standard OnePlus Alert Slider, sound-mounted fingerprint reader within the power button, triple speaker system (?), and a metallic construction. OnePlus may offer the phone with a variety of backplate finishes as well, with leather being one such option (seen below).
The rest of the design elements I take from these renders are the flatter and boxer overall design vibes. Not that Samsung's foldables are extra curvy, but this design here looks so much flatter and thinner and edgier and sharper from OnePlus. In general, I'd say that I like this style over most of the other big foldables to date. It is definitely more in line with Samsung's take on a phone-to-tablet foldable (tall and skinny) than Google's (short and boxier), though.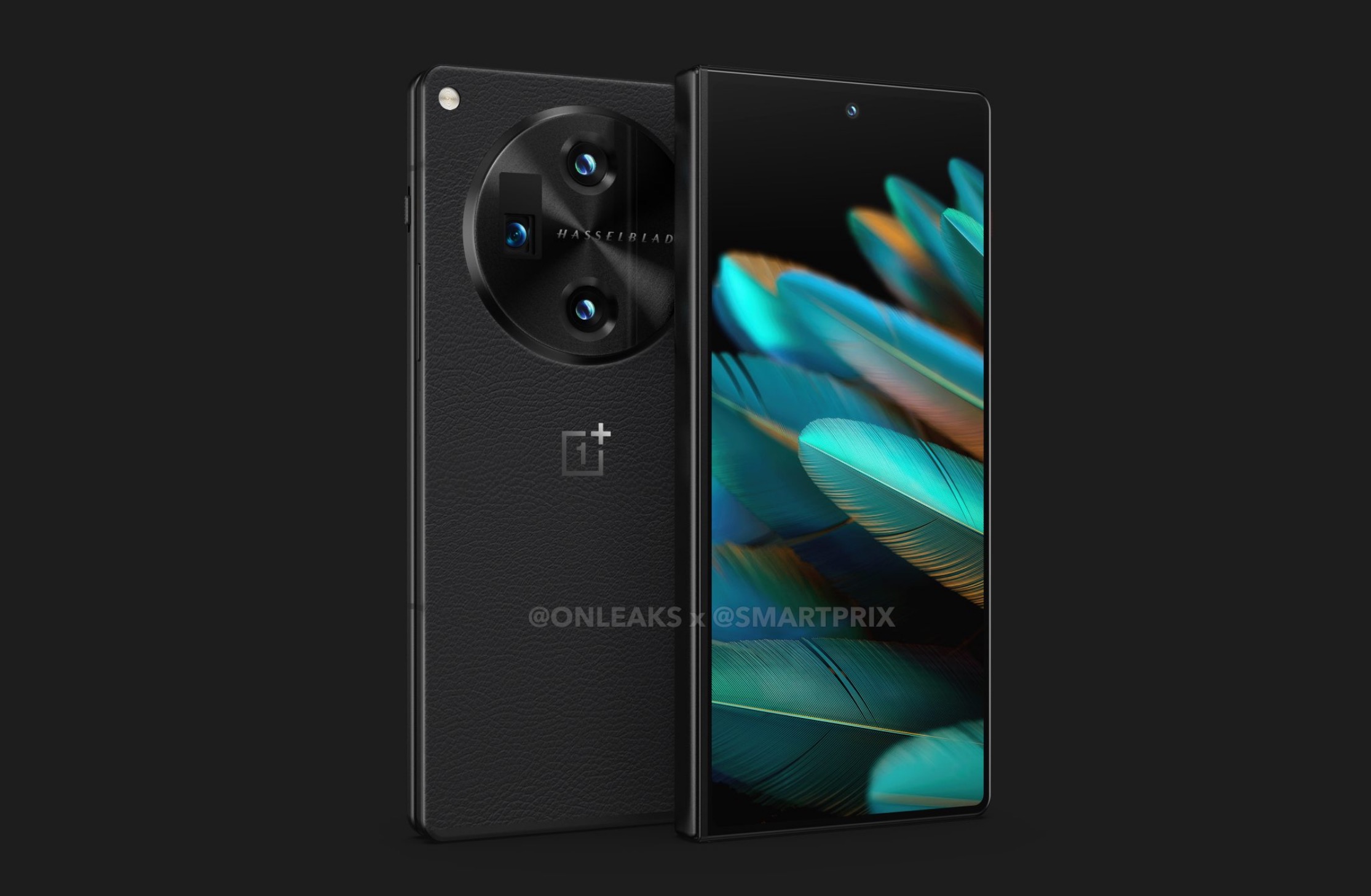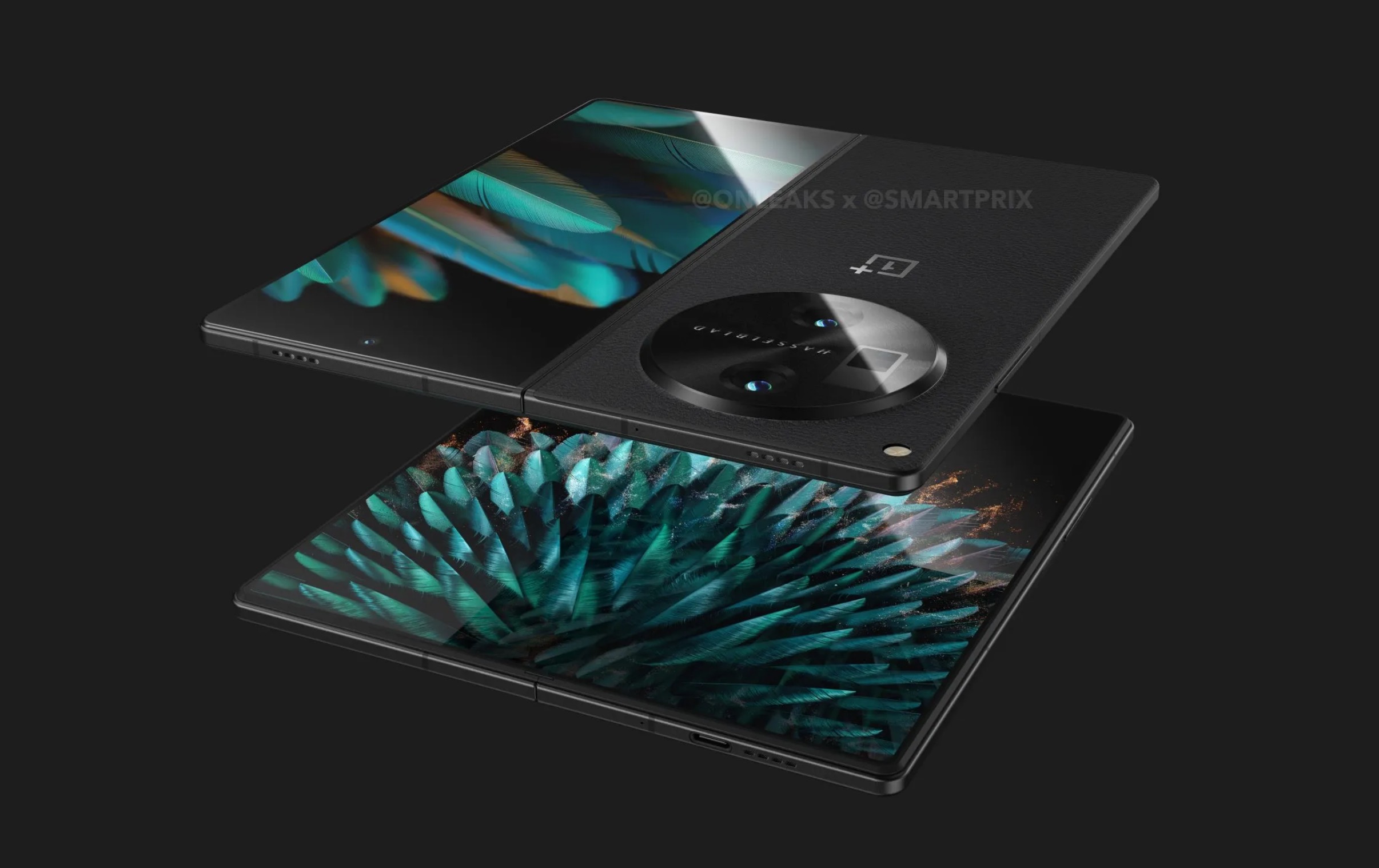 As far as specs go, we're still in the land of rumors there. But for now, rumors peg OnePlus as going with a Snapdragon 8+ Gen 2, a 2K 120Hz OLED display on the inside, main 50MP Sony camera sensor next to an ultrawide and that zoom-periscope lens we talked about above, and a 4800mAh battery with 100W charging. I can't imagine OnePlus isn't going to make this as high-end as any phone they've ever made.
When can you buy one? Again, we're going with rumors here and those suggest an August launch.
// Smartprix