Google markets the new Pixel Fold as having the most durable hinge on the market. While that may be the case, there are still plenty of other things that can break, shatter, fail, and crack on that $1,800 device.
Take a look at Arstechnica's Ron Amadeo's Pixel Fold unit after four days. It's busted beyond repair. So what happened? In Ron's own words, nothing happened. The device wasn't dropped, exposed to heavy (or even moderate) usage, and wasn't exposed to any grit. The phone's demise plays out like an episode of House, with the phone showing symptoms, getting worse, then ultimately expiring. Here's Ron's timeline of events.
The flexible OLED screen died after four days. The bottom 10 pixels of the Pixel Fold went dead first, forming a white line of 100 percent brightness pixels that blazed across the bottom of the screen. The entire left half of the foldable display stopped responding to touch, too, and an hour later, a white gradient started growing upward across the display.
Ron believes the issue stems from a piece of debris that got stuck on the exposed portion of the OLED display, possible only because the protective plastic that sits on top of the display doesn't extend all the way to the bezel. With that little piece of something getting opened and closed on a few times, the pressure was too much for the panel and it punctured creating what we see. At least, this is Ron's theory.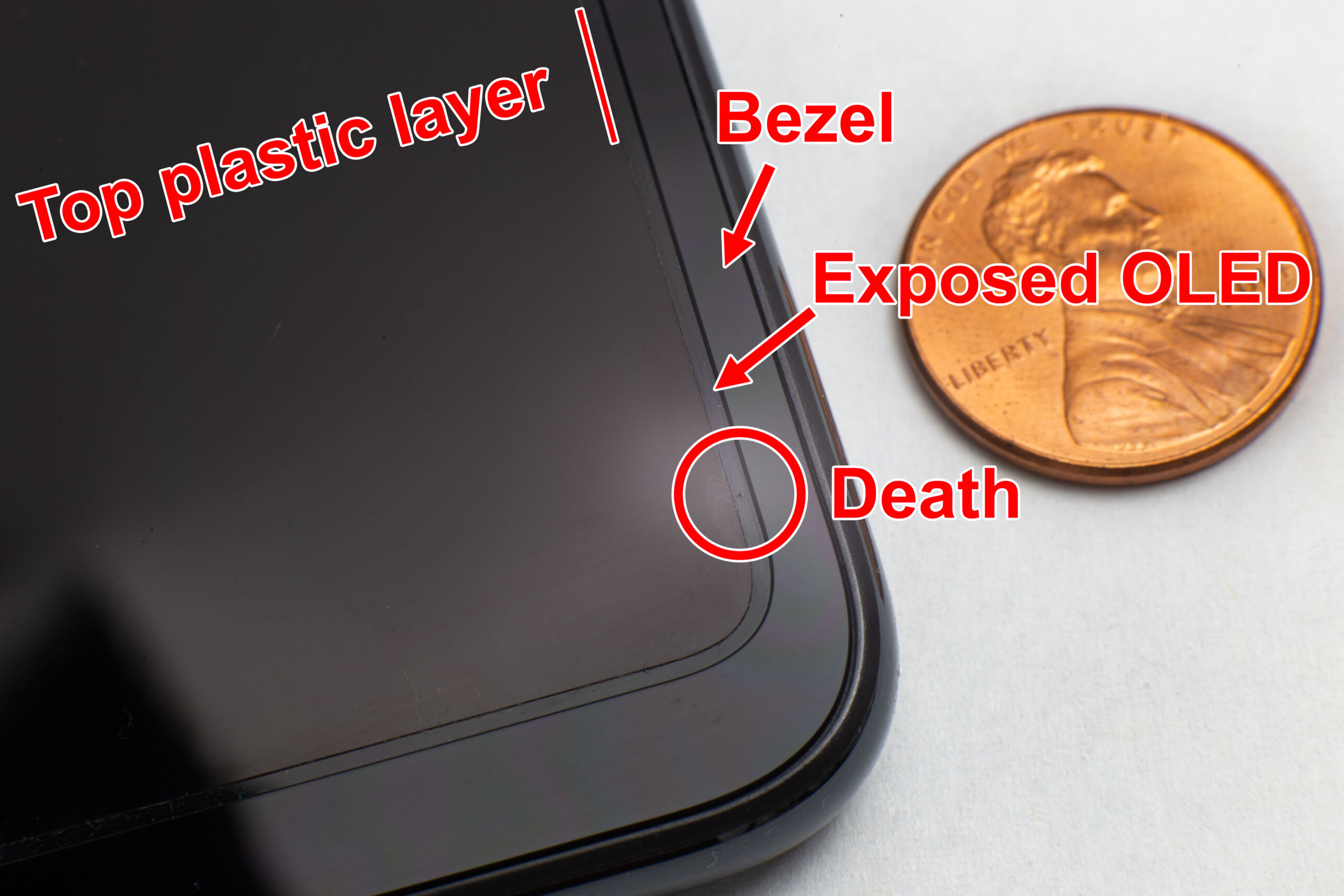 With devices like this, it's common that we see fragility issues. It's just in their nature. Remember the original Galaxy Fold and its problems? That being said, anyone who buys into a foldable should know the inherent risks. Companies are doing their best to make them more durable, but at the end of the day, anything can happen. Our advice? Insurance.
We do hope these stories don't pop up in mass quantity as the Pixel Fold makes its way out to anxious buyers. We want people to be happy with their very expensive phone purchase.