Google has a simple plan to make shopping for new movies or TV shows less of a frustrating process on Android TV. Thanks to a brand new "Shop" tab headed to Android TV units, you'll soon be able to find not only new stuff, but your old stuff too, all in one place.
In the image below, you can see exactly what I'm talking about. In the top navigation menu on Android TV that used to have Search, Home, Discover, and Apps tabs, Google will soon slide in a Shop tab between Home and Discover. This tab, as they explain to us, "lets you explore movies to buy or rent and make purchases directly on your Android TV."
Previously, you had to find the app you typically use to buy or rent content within the Apps tab or listed out as a recently used app on the Home tab. While not an incredibly difficult task, this new tab should leave you with less thinking and more doing, since "Shop" kind of perfectly describes what you are doing when you decide its the night to buy or rent something.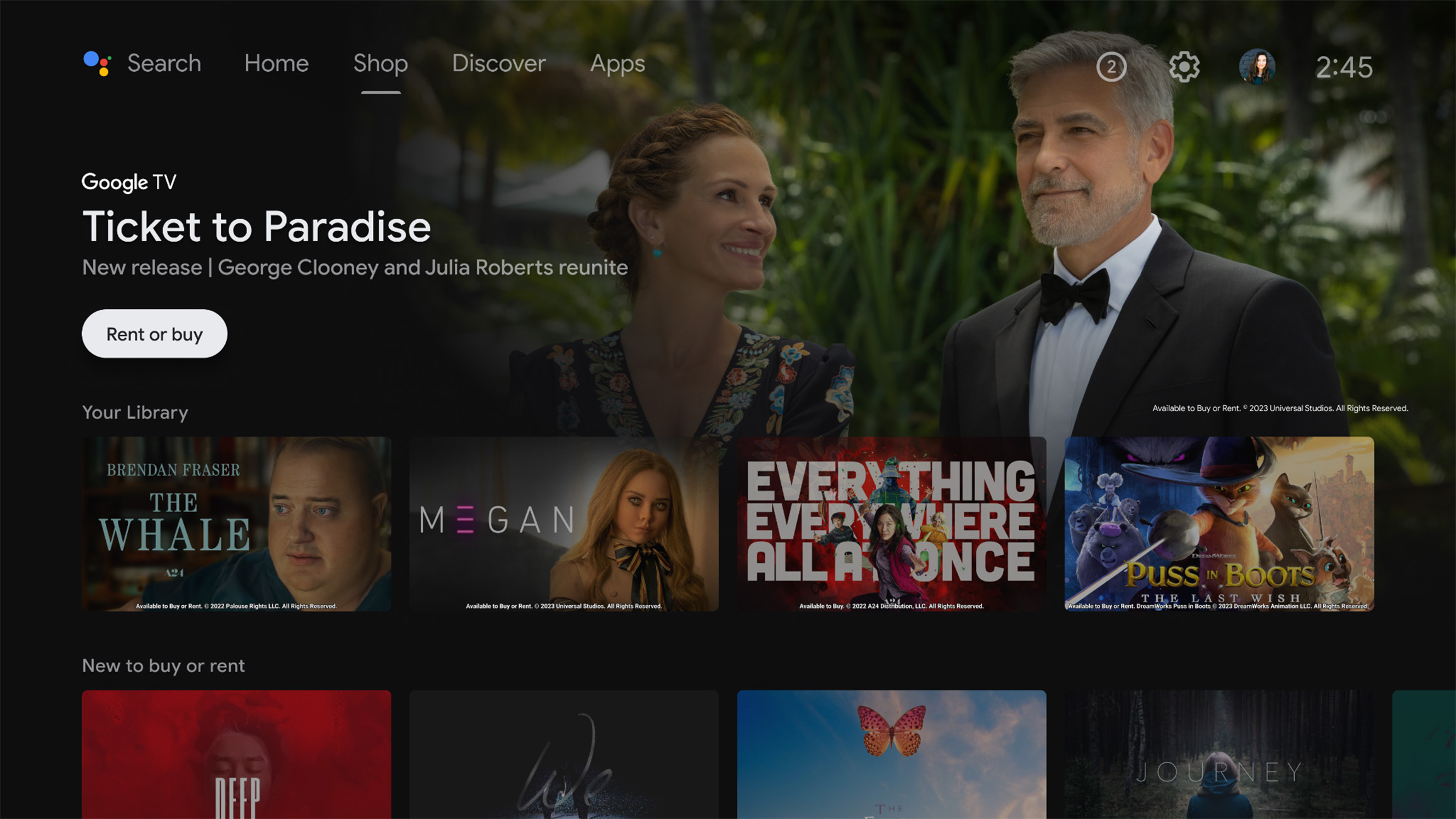 The other benefit here is that all of your previous purchases or still-available rentals can be found in this Shop tab. There's a new Library section within it that'll showcase your content, although it appears to be a side-scrolling list rather than an easy-to-consume multi-row table like we used to have in the Google Play Movies & TV app. Maybe one day Google will realize that a single-row library isn't great if your library includes more than 10 items.
As for rollout and timing, Google will start pushing this change as early as today across the globe in 24 countries. Let us know if you see it on your SHIELD TV or other Android TV device.
// Google