It's June 2023 Android feature drop time! This morning, Google unwrapped at least 7 new features that are on the way to Android phones, tablets, and wearables, all of which do not require you to own anything a part of the Pixel brand. This fun stuff is for everyone.
Google shared the details of the new Android features this morning in a blog posts, pointing out new widgets on the way from several apps, a cool Google Play Books reading feature for kids, aquatic themes in Emoji Kitchen, and a bunch of Wear OS goodies, including Spotify getting new features.
Here's everything coming to your Android device as early as today, June 1.
3 New Widgets for Google TV, Finance, and Google News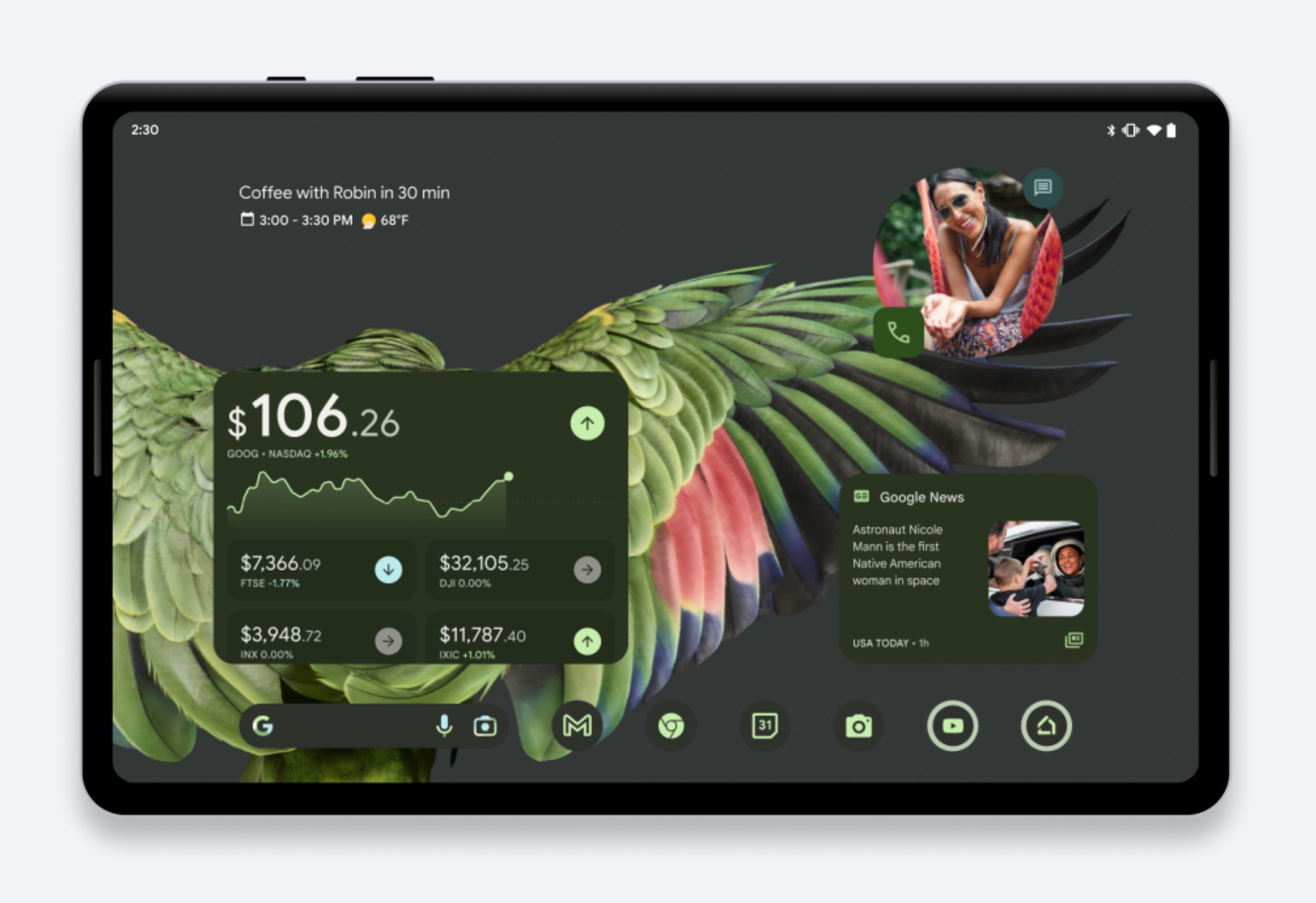 As that heading says, Google is going to release new widgets on phones and tablets for Google News, Google Finance, and Google TV. You can see the Finance and News widgets above, where you'll get selected stocks for tracking, as well as headlines curated for the day. For the Google TV widget, you'll see personalized movie and TV show suggestions.
This will arrive on devices running Android 6+.
Wear OS goodies from Spotify, Wallet, and Keep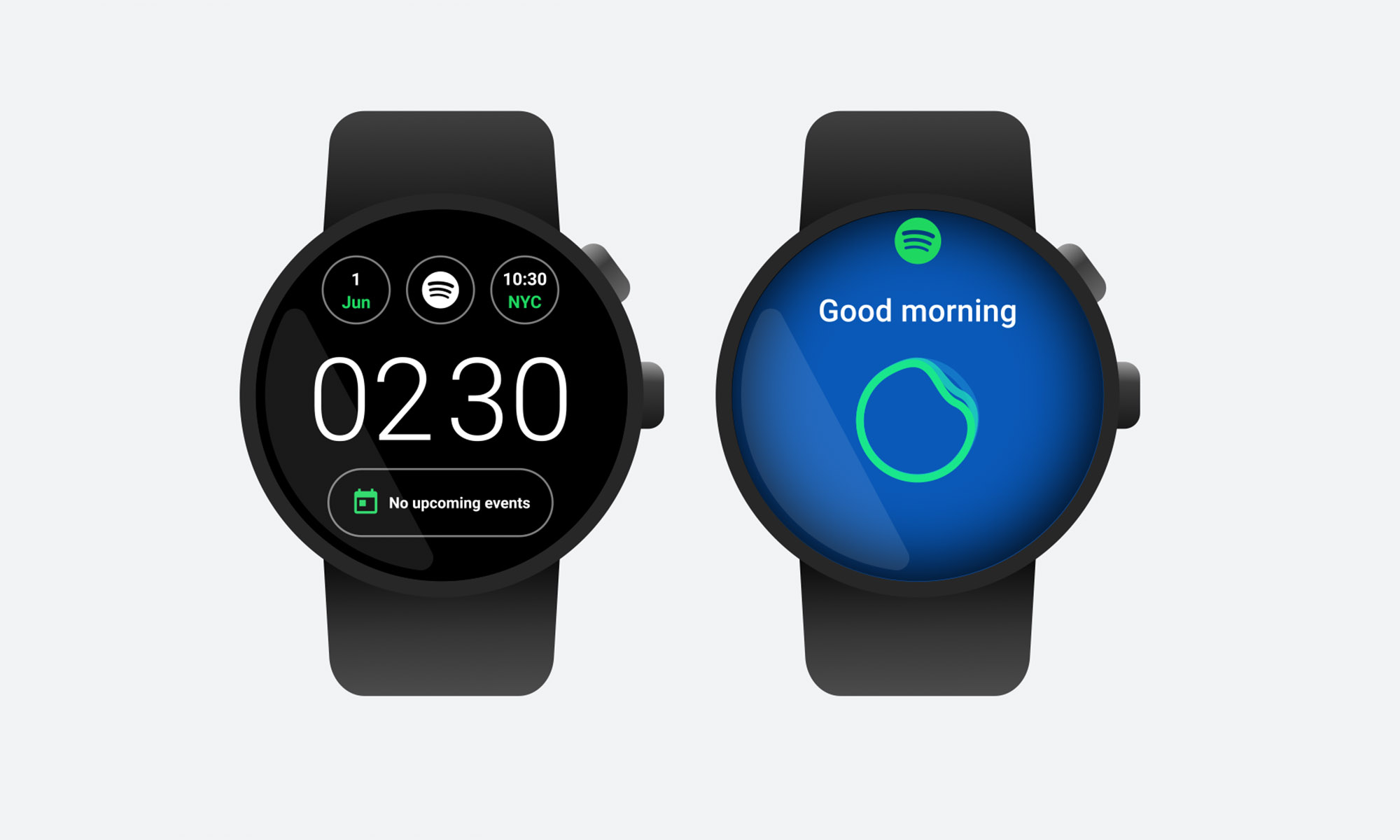 On the Wear OS front, Google says that Spotify is rolling out an update that will let you "press play right from your wrist" to let Spotify's DJ deliver personalized tunes. They are also going to release new tiles and watch face complications Both of those items can be seen above.
For Google Wallet, Google is adding support for Washington, DC and San Francisco's SmarTrip and Clipper cards. This is a commuting thing that is probably only going to make sense to those who live in those cities.
And finally, Google Keep is getting a tile for a single Google note or to-do list that will make it easier to handle the world of Keep with a swipe and tap on the wrist.
In terms of availability, the Spotify and Wallet additions are for Wear OS 2+, while the Google Keep tile is for Wear OS 3+.
Emoji Kitchen goes aquatic
The Emoji Kitchen that lives within Gboard and lets you make fun mash-ups of emoji is getting new aquatic-themed emoji combinations. The example you'll see immediately will be the laughing-crying shark, because no emoji is as overused as the laughing-crying face. Of course we would use it here too.
Folks who use Emoji Kitchen, is this something I need to get into?
Reading practice is now available
Google is launching something called "Reading practice" through Google Play Books that helps new readers work on their vocabulary and comprehension skills. There should be "thousands" of children's ebooks marked with a "Practice" badge on Google Play Books that kids can dive into to try it out. It will let you hear pronunciation of unknown words, provide real-time feedback, and practice anything that was mispronounced.
Reading practice is available on phones and tablets running Android 8+ in the US and in English.
You can find a list of Reading practice books at this Google Play link.
Dark web report available to most Google users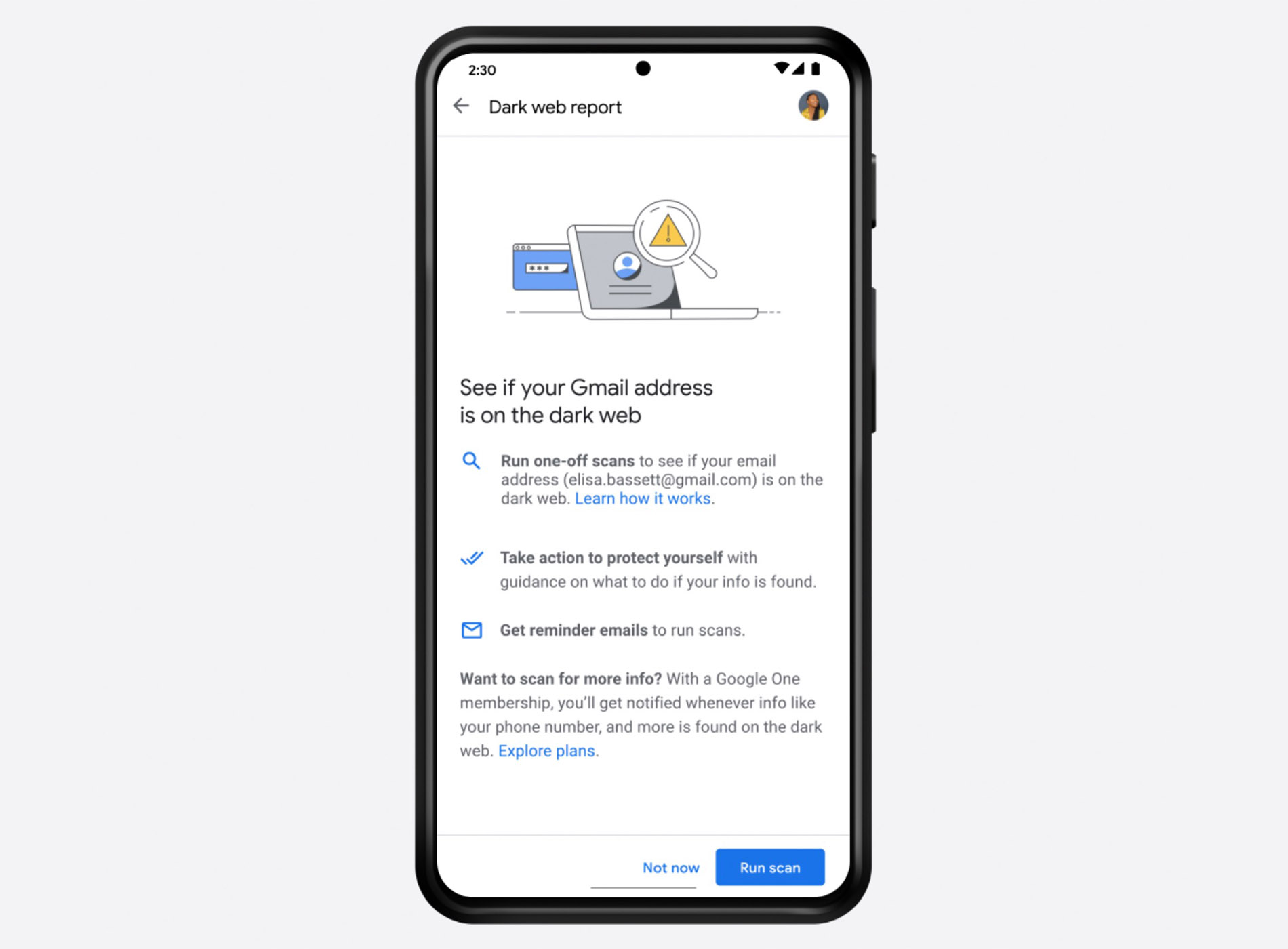 Remember the dark web report that Google announced as a new feature for paying Google One users back in March? That dark web report is now available  for "most" Google accounts in the US through the Google One website and app.
If you head over to the Google One site to fire up the report, you'll run scans to see if your Gmail address has been exposed on the dark web and receive some form of guidance on what you can do to protect yourself. If you are a paying Google One member, you get a bit more info from the report, like if your social security number is in the wild.
And that's everything! Google tells us that all that we talked about will start to rollout from today.
Previous Android Feature Drops:
// Google