Google One subscribers are getting a new feature today in the form of more secure connections. The VPN by Google One service that has been included in 2TB plans is expanding to all plans starting today.
That's huge news for fans of internet security and also who don't want to pay Google for 2TB of storage per month. Now, when you subscribe to any tier of Google One, you'll be able to turn on the included VPN and add additional protection to your connections while in an app or browsing around on the internet, plus it masks your IP. It's like a privacy screen so that hackers or internet providers don't know exactly who you are as you do things online.
To use your new VPN, you'll head into the Google One app and look for the "VPN" tile on the main page. Tapping through that will get you to the on/off toggle and let you configure a handful of settings. If you don't see it on the main page, you'll also find it in the Benefits tab. And don't forget that Google One's VPN is now on desktop computers too.
Again, this VPN by Google One was previously only available to 2TB plans, but should be there if you subscribe to the lowest tier of $1.99 (100GB). You can view all Google One plans here.
In addition to the VPN access, Google is adding a Dark Web Report to all plans. As the name suggests, this report will notify you if information about you is found on the dark web. That could mean that Google finds your name, address, email, phone number, or social security number in a bad place, which is likely there from yet another data breach from some company you thought you could trust.
Google's Dark Web Report will start rolling out over the next few weeks in the US.
Here's a look at an updated Google One features list: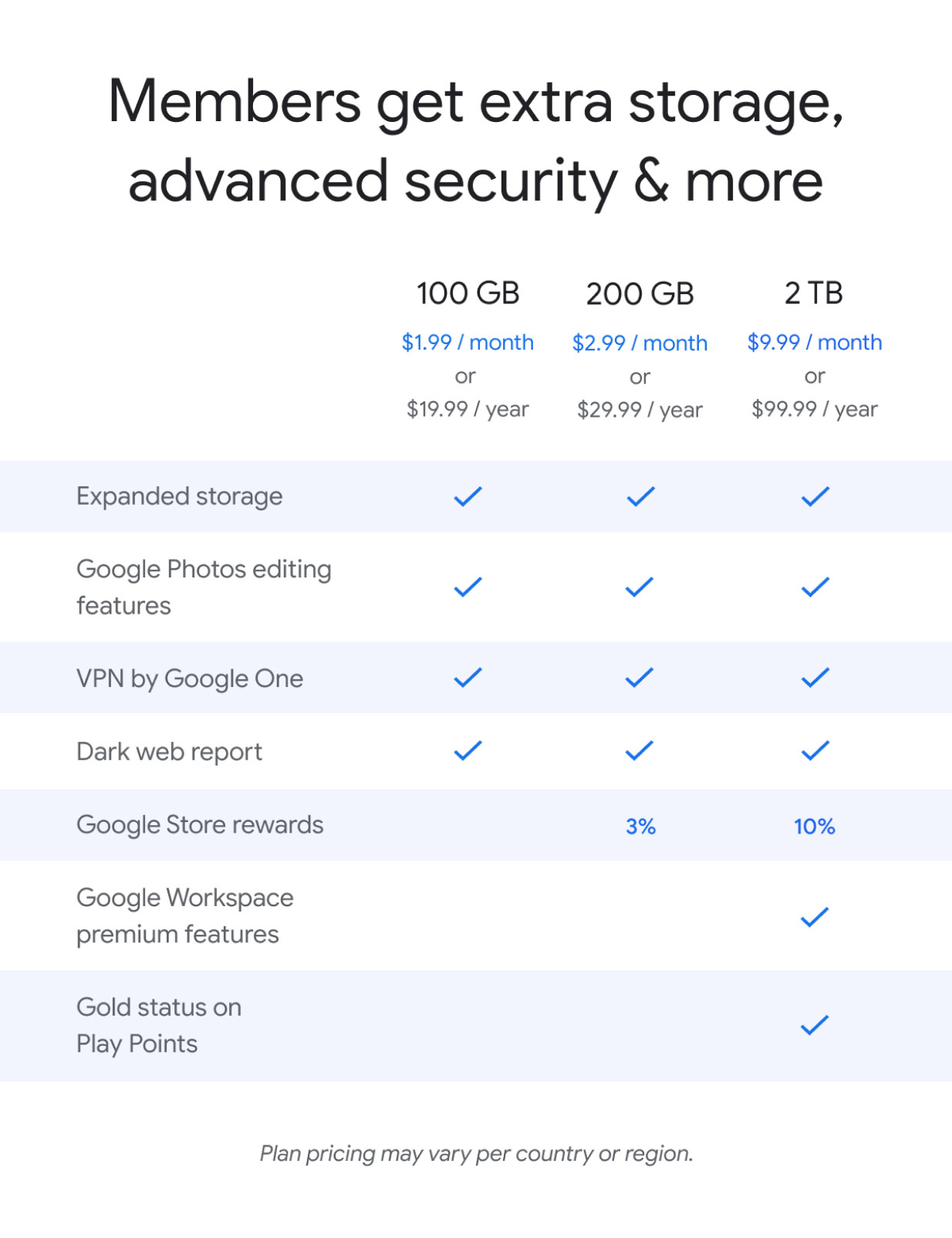 You subscribe to Google One, or nah?