Google Wallet is having a bit of a day today, receiving its own set of announcements alongside that new Android feature drop. We talked about some of the new features in an earlier write-up, but Google had not yet told us about the biggest new feature coming to their payable platform.
Google says that Google Wallet will "soon" be able to take a photo of cards with QR codes or barcodes and then turn them into accessible passes for use from your phone. Guys, this means that you'll be able to make your own Google Wallet passes from things like your gym membership card or those random grocery store rewards cards you keep on a keychain or transit tickets and parking passes or almost anything else that has a scannable code. This is a huge step towards being able to leave your wallet at home and live through only your phone.
Unfortunately, there is no date on when this feature will show up. Google only announced that this is "coming soon." We'll be sure to let you know once this arrives.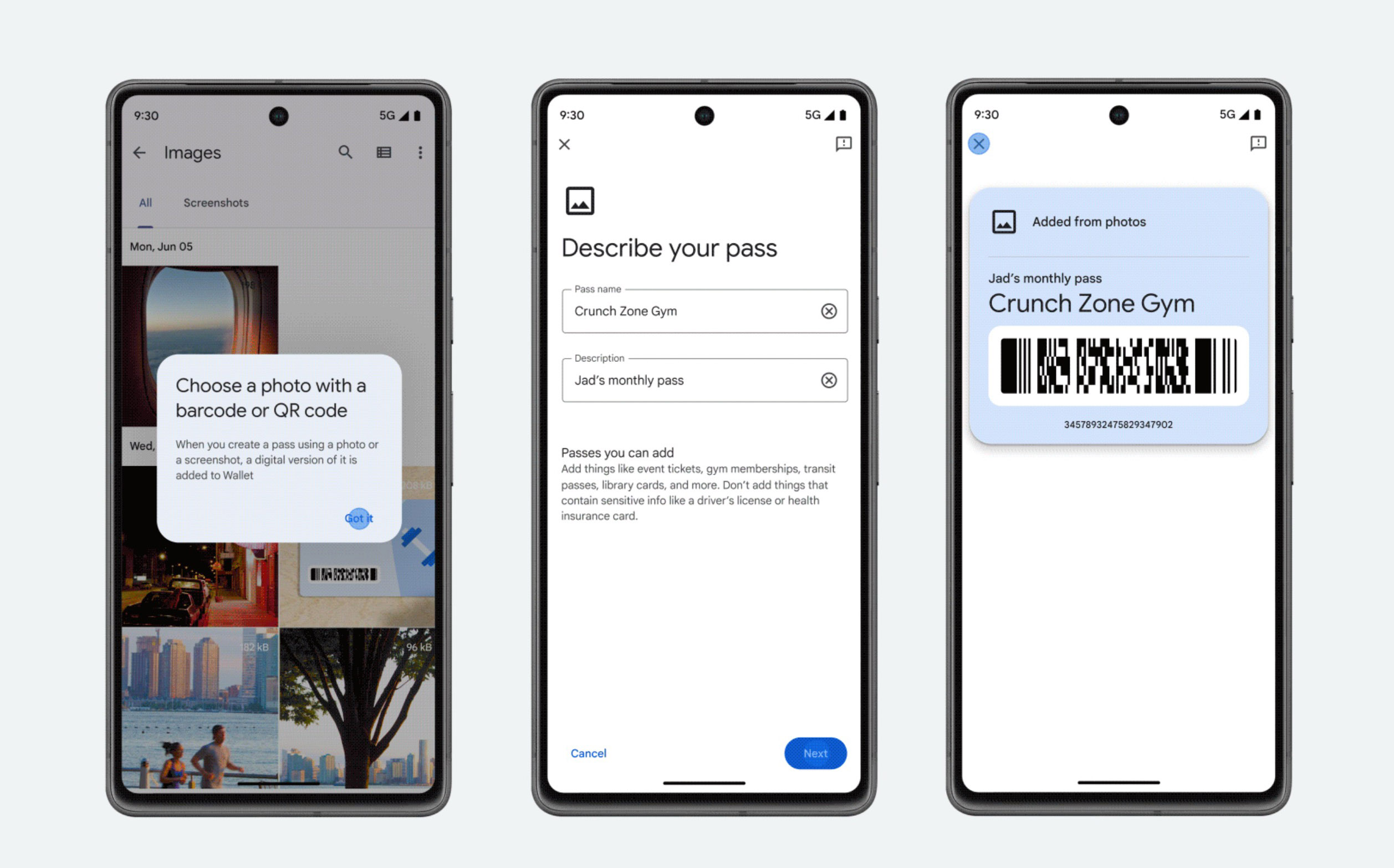 As for other new Google Wallet features, here's the rest of today's big news:
Health insurance cards: Google will soon let you add health insurance cards, starting with Humana. You'll be able to add a digital version of that insurance card that is also kept locked being verification, so your fingerprint or password will be required to access them.
Driver's license in Maryland: Starting today, Maryland residents can add their ID or driver's license to Google Wallet as long as your phone is running Android 8.0+. In the coming months, Google expects to expand IDs to Arizona, Colorado, and Georgia.
Digital ID at TSA PreCheck: The digital IDs that are now live in Maryland can even work through TSA PreCheck at "select airports." Google will rollout additional uses for your Wallet ID like booking a car with Turo or verifying online accounts.
Save Wallet passes from Messages: Another "coming soon" will be a situation where you use Google Messages RCS to complete a travel check-in and then save the boarding pass from Messages to Google Wallet. Google is starting with Vietnam Airlines and Renfe.
Company ID cards and badges: And finally, Google says that will begin accepting corporate badges in Google Wallet later this year. They did not say which companies or how your company might work with them, but that's neat.
See, a big day for Google Wallet!
// Google