June 1 is right around the corner and there is a good chance we see Motorola announce a new Razr foldable flip phone for the US. While Moto has skipped the US in the past, teases by their US social media accounts hint at an upcoming return to the States.
So since we may get this new Razr, we thought we should point out that thanks to a sizable leak from a retailer, we are getting all of the imagery Motorola would typically share at launch, leaving little in terms of surprise. We know some specs now too.
Before we get into this, one thing to note here is branding. According to @evleaks, Motorola may call this the "Razr+" in the US, even as overseas retailers will refer to it as the "Razr 40 Ultra." And that makes sense if you look at other Moto launches. For example, the recent Motorola Edge+ (2023) is known as Motorola Edge 40 Pro in China and other countries.
The big leak comes through a retailer named Extra, who has listings for 3 colors of the Razr+. It lists some specs, but they look a bit off (like a dual selfie camera is listed, when it clearly has a single inside selfie camera). That said, the mentions of "Glacier Blue" and "Black" and "Viva Magenta" could very well be spot on. They also claim that the device has 8GB RAM and 256GB storage. These are the items retailers typically don't screw up, while they often fill in the blanks or use a template for the other details. Some of the other specs suggest a 6.9″ internal display at 1080p, 3800mAh battery, wireless charging, and Android 13.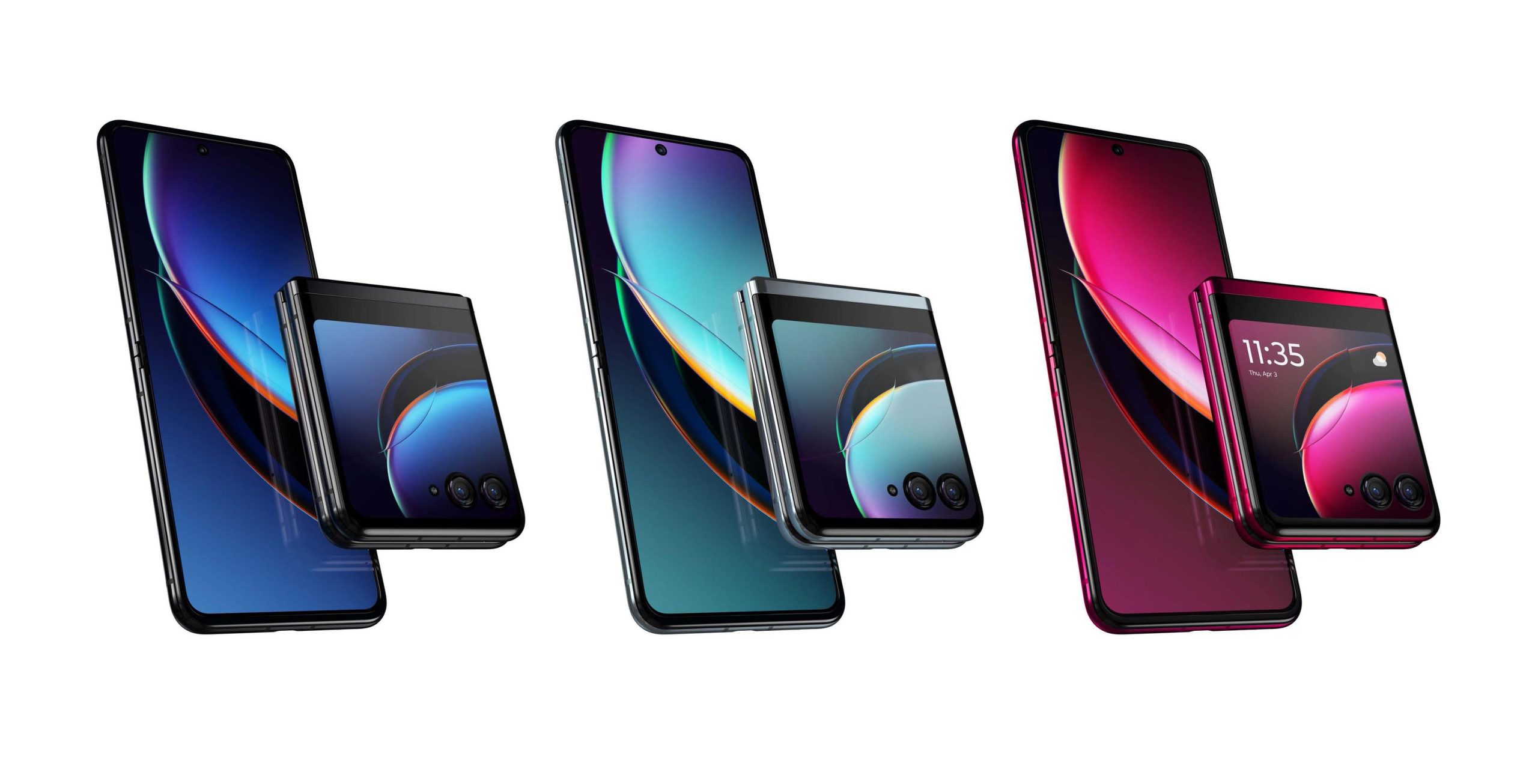 Whatever the case, this device looks quite lovely. Motorola has really evolved the Razr foldable line in a big way from that first launch back at the beginning of 2020. You all know how I felt about that phone, but this appears to have fixed many of my complaints. I'd absolutely take this for a spin to compare it to the Galaxy Z Flip from Samsung, which also gets better with each new release.
Again, this device should show up in an official capacity on June 1. If there is a US launch, we'll do our best to let you know the finer details at that time. Since Motorola didn't tell us a word about the Edge+ (2023) before it launched, I'll apologize now as we don't expect to be tipped off to this one either. Is what it is.