Unlike most in this space, the Pixel 6a did not win me over last year. While Google's A-Series phone took on the new Pixel design and brought with it a solid set of specs for an OK-at-launch price, I had a couple of complaints that made it a phone not to consider. The 60Hz refresh rate in the display was a cheap decision from Google, the battery life had me worried, and the camera didn't give me that Pixel confidence.
For the Pixel 7a, Google appears to have addressed those three concerns, at least on paper. We got a 90Hz refresh rate, battery life that could see improvement through a new processor, and a brand new camera system. Thankfully, Google sent me a 7a to review and I've had a solid couple of weeks with it to tell you if they really did fix the problems from the 6a. Is this the new Pixel to buy? With a price increase to keep in mind, let's talk about it.
This is our Pixel 7a review.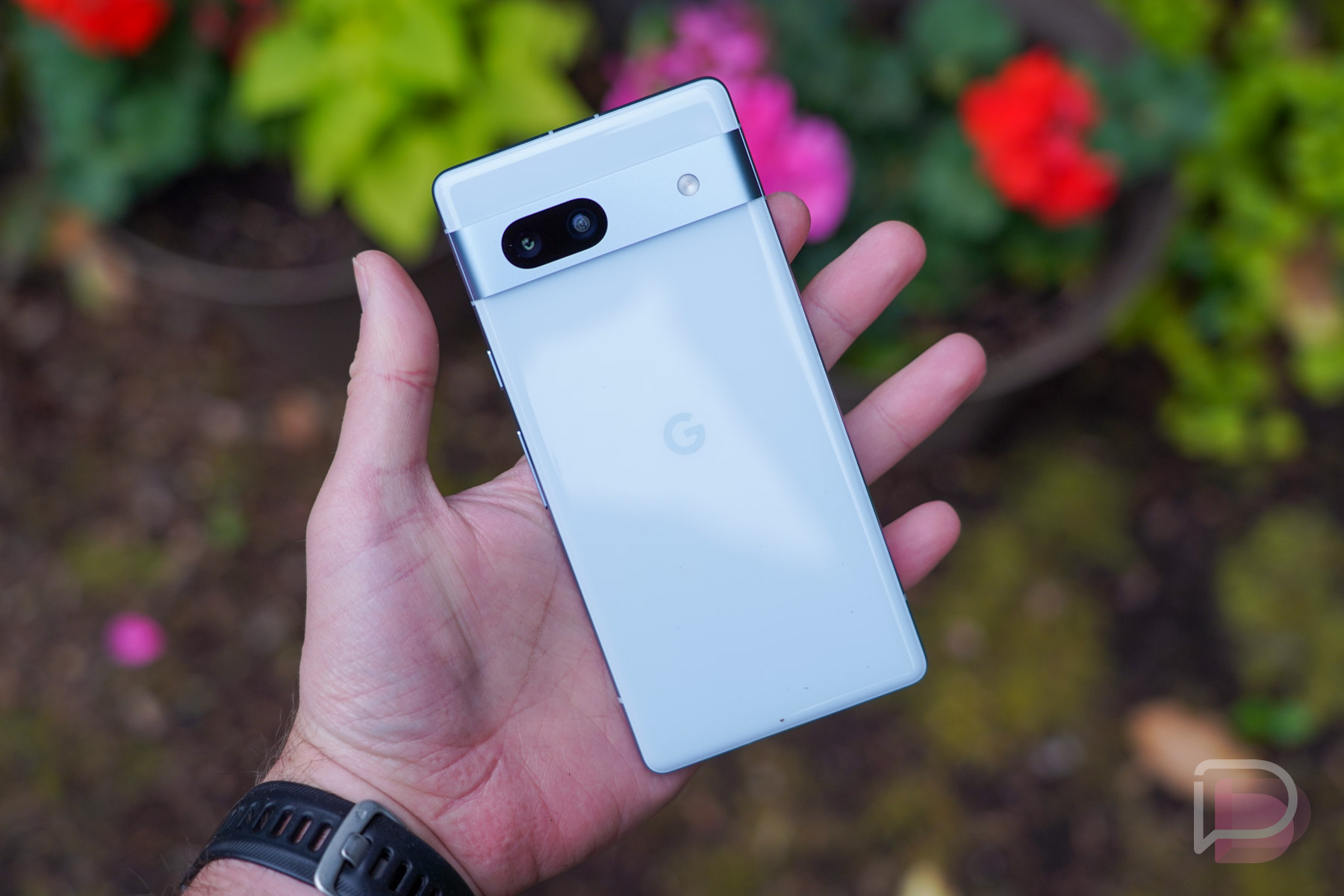 What do I like about the Pixel 7a?
Design. You either love the Pixel 6 and Pixel 7 design, with Google's new signature camera bar, or you don't. That's fine. I happen to still be in the camp of people who are fans of it. It's different. It certainly stands out in a crowd of phones who keep smushing camera setups into the top left rear corner of a phone. But not only is Google's different, it helps a device not wobble in an annoying way when sitting on a table.
With the Pixel 7a, Google is bringing the A-Series into line with the design of the Pixel 7 and Pixel 7 Pro. You now have a metallic camera bar, metal housing, and a phone that looks every bit a part of the 7 Series.
The Pixel 7a is the smallest of the group and will fit nicely in the hands of those who prefer a smaller device. It's not quite as short as the smallest Galaxy S23, the current small phone champ, but it is ever-so-slightly shorter than the regular Pixel 7. It's miles shorter than the Pixel 7 Pro. It has buttons where Google likes them, a flat display, proper roundness to edges where needed, and an overall width that makes for an easy-to-handle phone. The size of the 7a is a big selling point, in my opinion.
I've been testing the 7a in the "Sea" color, which is very much a baby blue. It's nice, if not a bit silly, but I'm all for Google and others selling phones in odd colors. It also comes in Charcoal and Snow, as well as a Google Store exclusive Coral color. The Coral color may be the best of the bunch if you can handle its brightness.
There isn't anything new here in the design department on the Pixel 7a. It's familiar and properly upgraded over the 6a. It looks nice, is easy to hold, and is uniquely Google. I like it.
Display. Google decided to ship the Pixel 6a last year with a 60Hz display at a time where almost everyone else in the industry was upgrading their mid-range phones to 90Hz and beyond. It was a big omission from Google and probably my biggest complaint about the phone. A 90Hz refresh rate on a display is absolutely noticeable over the standard 60Hz. The smoothness it provides should be standard in the industry at this point.
Thankfully, for the Pixel 7a Google went ahead and upgraded it to 90Hz, so that complaint of mine is gone. They also went with a flat 6.1″ OLED display with a 1080p resolution.
The display itself is not a high-end display. Its brightness always seems set to a lower level than the moment requires and content when viewed at off-angles can get dim or look funny in a hurry. I didn't expect this display to be great, though. I just needed it to be smooth (90Hz), quick to the touch, and not awful to look at. It met all of those needs for a sub-$500 phone.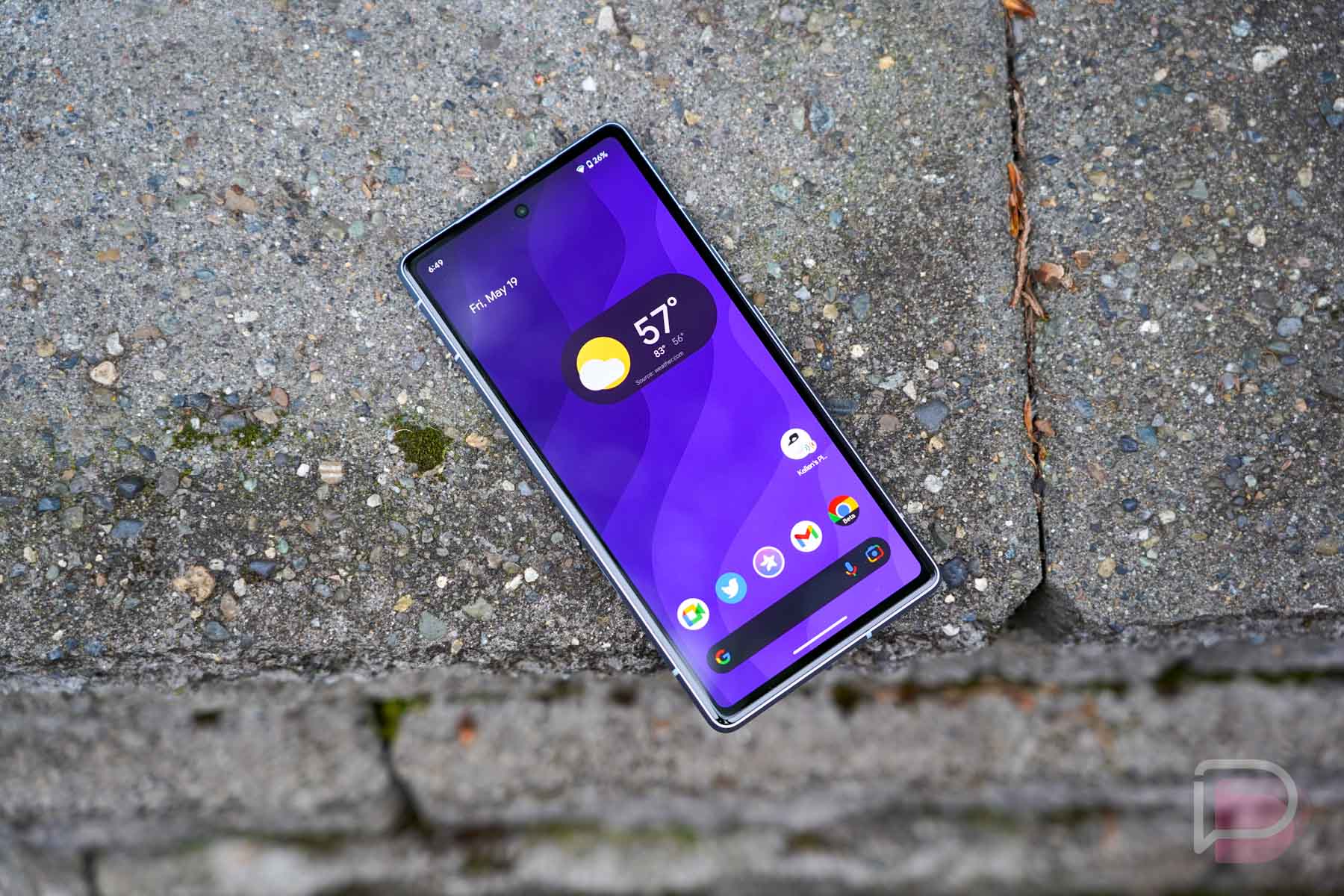 Performance. Google's phones continue to show what is possible when the maker of the operating system fully optimizes a piece of hardware to take advantage of it. With the Google Tensor G2 inside, like we find in the Pixel 7 Pro, Google gave this phone its best processor even if that processor isn't on the level of Qualcomm's latest Snapdragon 8 Gen 2. What Google gets out of it is enough to showcase a properly running phone.
There's a punchy snap to almost everything you do on a Pixel phone, including the Pixel 7a. The best example I can give is the combination of the haptics, software animation, and processor working together to give you the most satisfying of swipes into the app switcher UI. It doesn't matter what you are doing on the phone, but that gesture feels so precise and perfected like no other.
From a pure performance perspective, this phone runs everything you might ask it to. Running Chrome all day, dancing in and out of Twitter and Instagram, firing open the camera on a moment's notice, or jumping from theScore to reddit to YouTube and back again doesn't cause the phone to hesitate. That said, I have seen the phone get quite hot when running games in any sort of warm environment. Google's chips run hot and nothing has changed here with the 7a. Daily tasks are handled with ease – heavy stuff could heat it up.
Software. When it comes to flavors of Android that I like, Google's is still my favorite. On the Pixel 7a, you get a Pixel experience that won't overwhelm you, is as fine-tuned as any Android skin, and that is updated frequently and for quite a long time.
The Pixel 7a ships with Android 13 out of the box, since that's the current stable version of Android. When Android 14 launches later this summer, this will be one of the first phones to get it. But it can also participate in the Android 13 beta or Android 14 beta programs today, if testing out new features and software is your thing. I'm all into playing with new stuff on the regular, so this is yet another reason why Pixel phones are often for me.
As far as software features goes, it's hard not to like Google's color UI customization that pulls from your wallpaper. It still gives you the feeling of personalized ownership that can reflect your personality and mood. Google's Pixel Launcher remains one of the simplest and fastest to use, plus it is powered by a universal search in the app drawer that is extremely useful. The entire Google suite of apps is there and feels deeply integrated. You have plenty of display controls including a dark theme, there are haptic settings galore, and Google has one of the better sets of built-in wallpapers.
Google's Pixel phones also just have a look that screams "Pixel!" It's big and bubbly and colorful and fun and everything is easy to touch.
Finally, Google is once again promising 5 years of security updates. I'm not sure that they officially confirmed 3 years of Android OS updates as well, but that's been the standard since the Pixel 6 launched. The monthly updates it receives tend to arrive at the beginning of each month and Pixel phones also receive quarterly Pixel Feature Drop updates that add new features.
Wireless charging. Yep, the A-Series now has wireless charging! While not fast, it has been a huge bonus as someone who sets their phone on a wireless charger each night to trickle charge. This is going to sound like an odd complaint, but as someone who reviews phones regularly, having to completely switch-up my systems to do so can be frustrating. A phone not having wireless charging is a pain to deal with if you are used to having it. For example, the OnePlus 11 frustrated the hell out of me because I had to physically plug the phone in each night. With the Pixel 7a, I got to seamlessly swap the phone into my life to test. I can imagine many of you will appreciate this as well.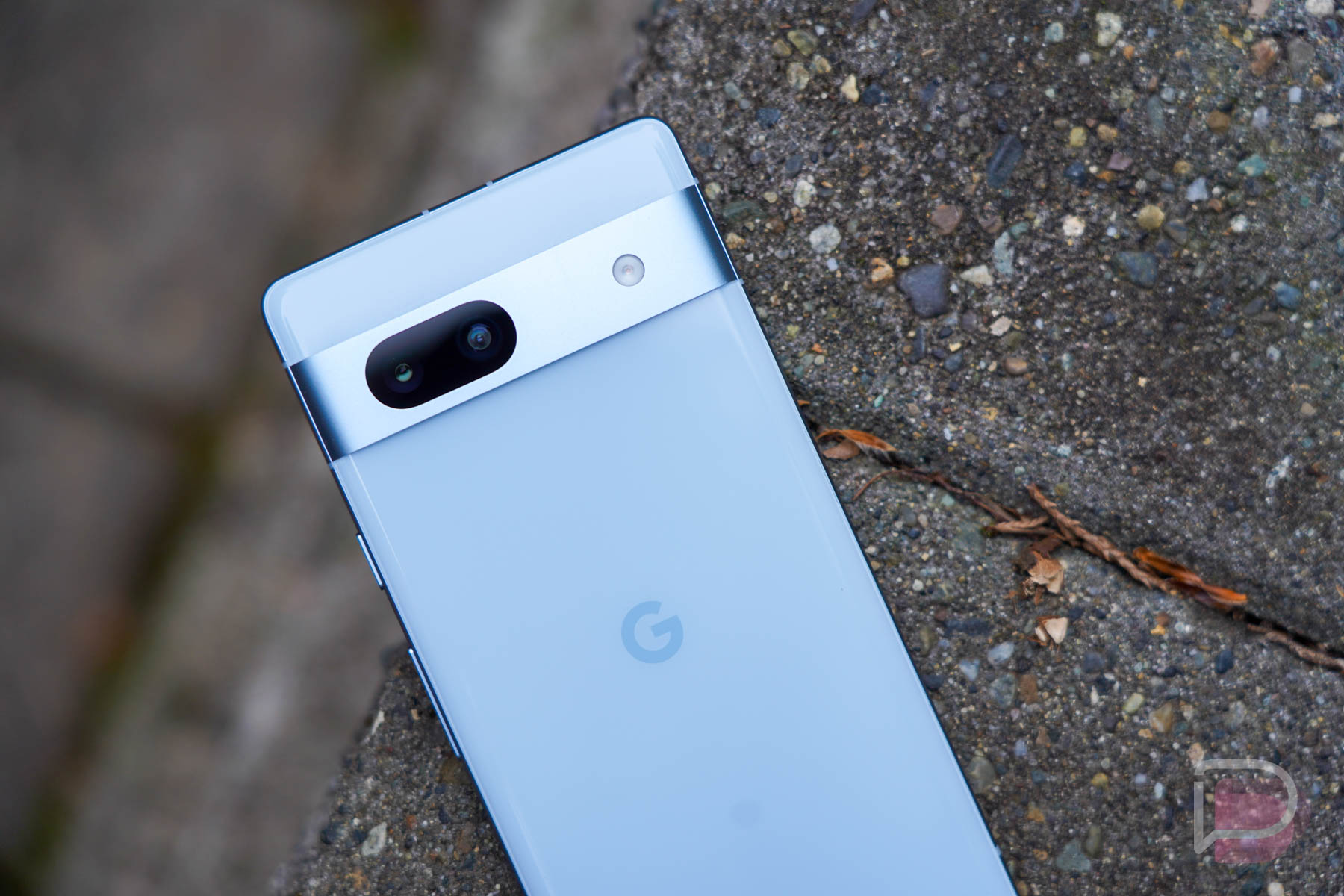 Camera. We got a brand new camera system on the Pixel 7a that's made up of a main 64MP lens next to a 13MP ultra-wide lens. This is the first time that Google has ditched its 12MP setup in the A-Series, so we went into this review period with open minds. As it turns out, Google is still really good at tuning cameras, even if they are new.
We'll get to some samples in a minute, but because this is a Pixel phone, Google is including the suite of camera features you'll find on more expensive phones. You get Google's ridiculously good portrait mode, Night Sight for those night shots, long exposure for the creative types, real tone skin capturing, motion auto focus, and more. This is a fully-equipped Pixel phone, even if it is technically their mid-ranger.
In terms of camera performance, this camera opens as quickly as the camera on my more expensive Galaxy S23 and snaps one photo after another as quick, if not quicker. It captures excellent depth, can pull incredible photos with rich, complex backgrounds, and is good when the lighting isn't. Google's processing still leans cooler, which my eye still loves.
I've been slowly accumulating pictures from the 7a over the course of the past couple of weeks and really started looking at them during this review write-up. Honestly, I was not expecting to be this impressed. I am impressed. This is a camera I now trust and could use going forward. That's not something I say about every camera.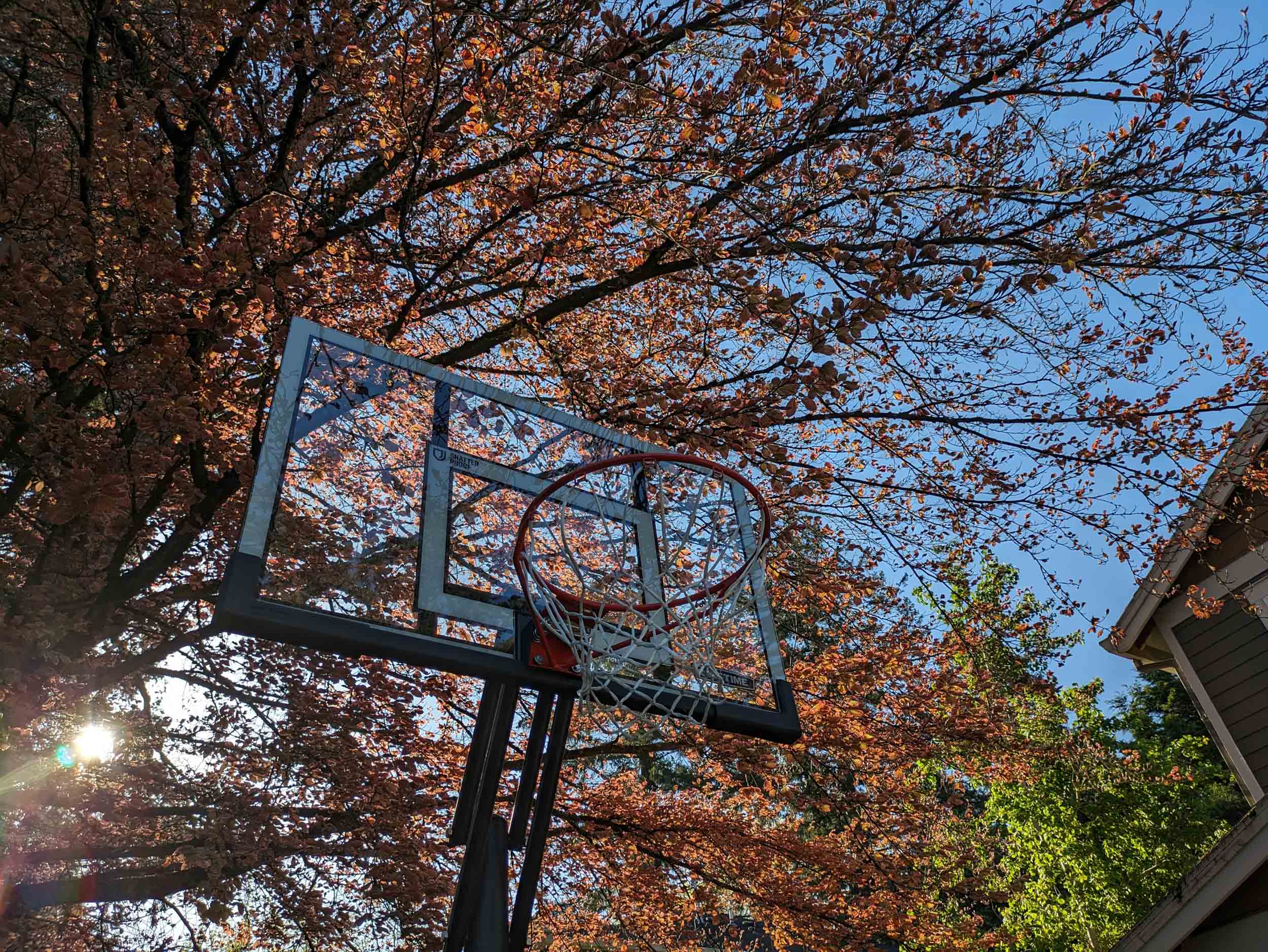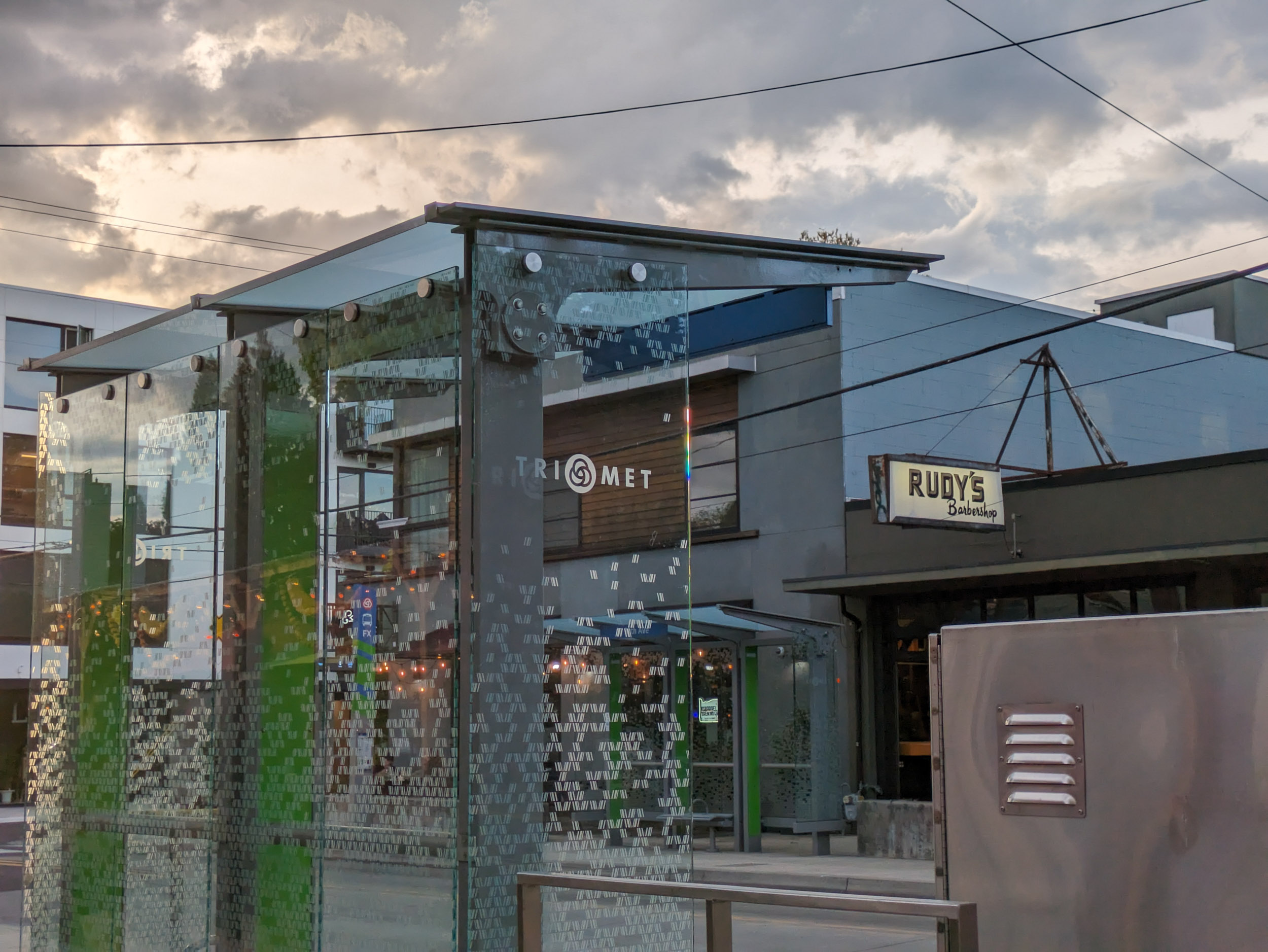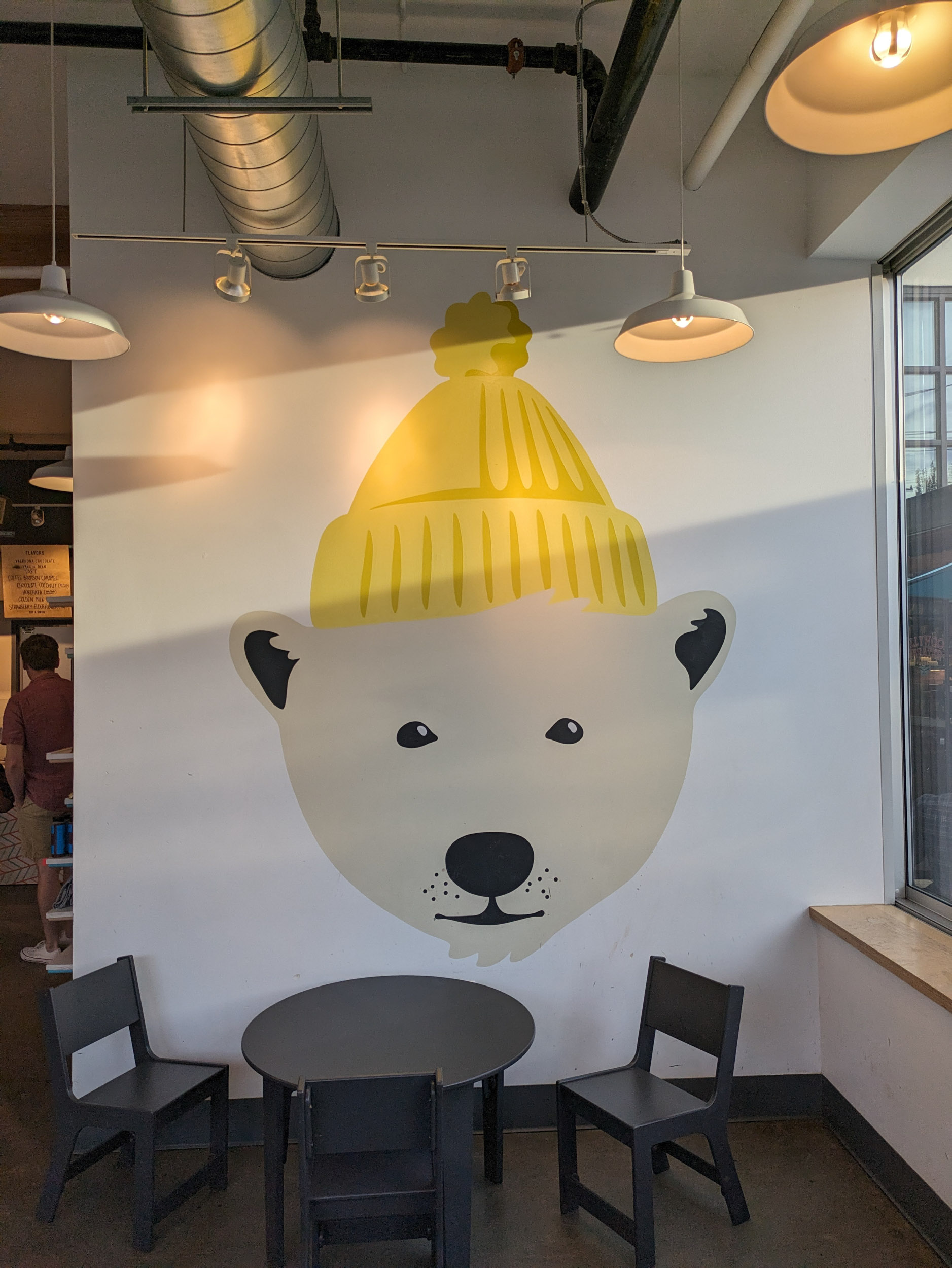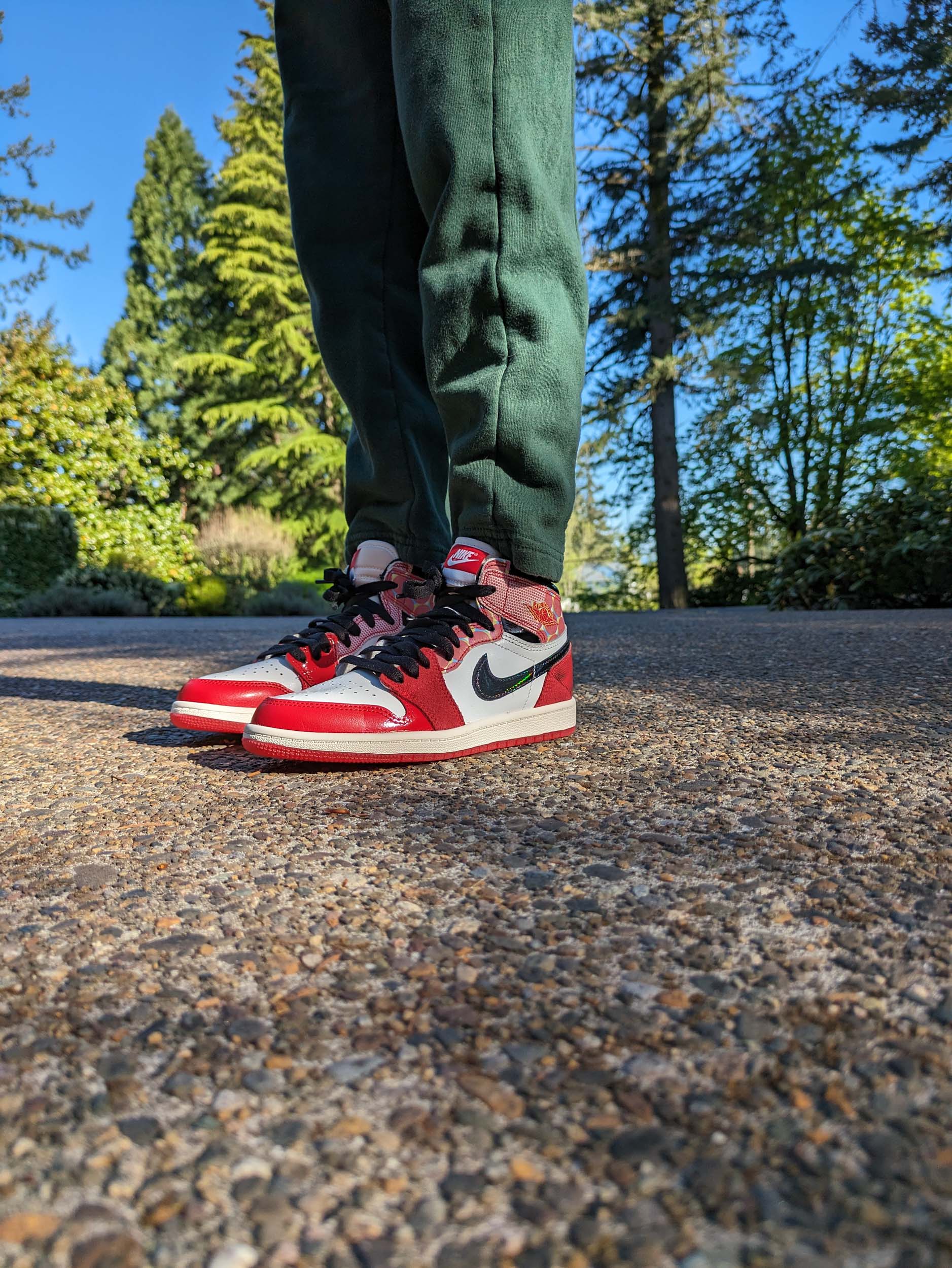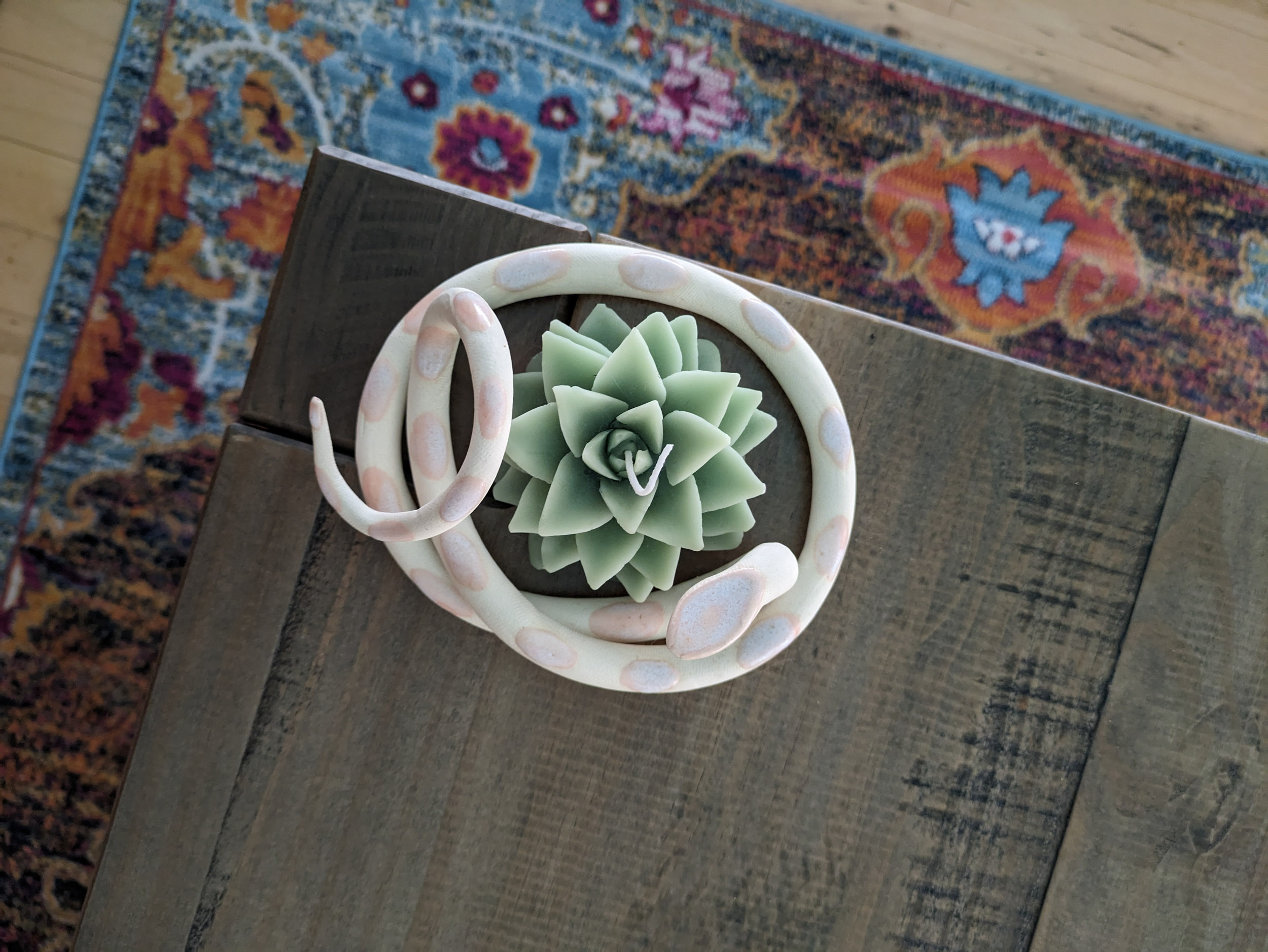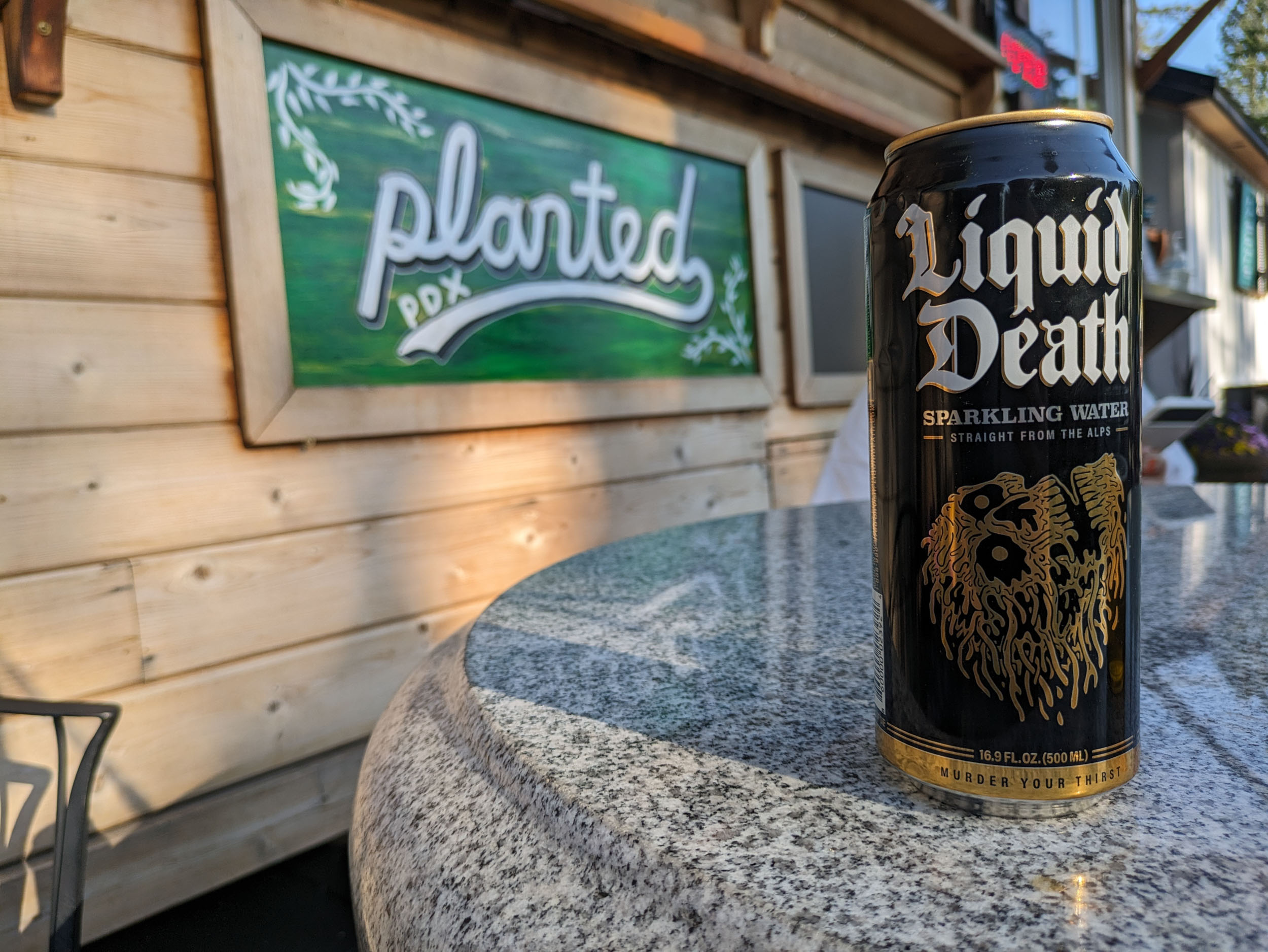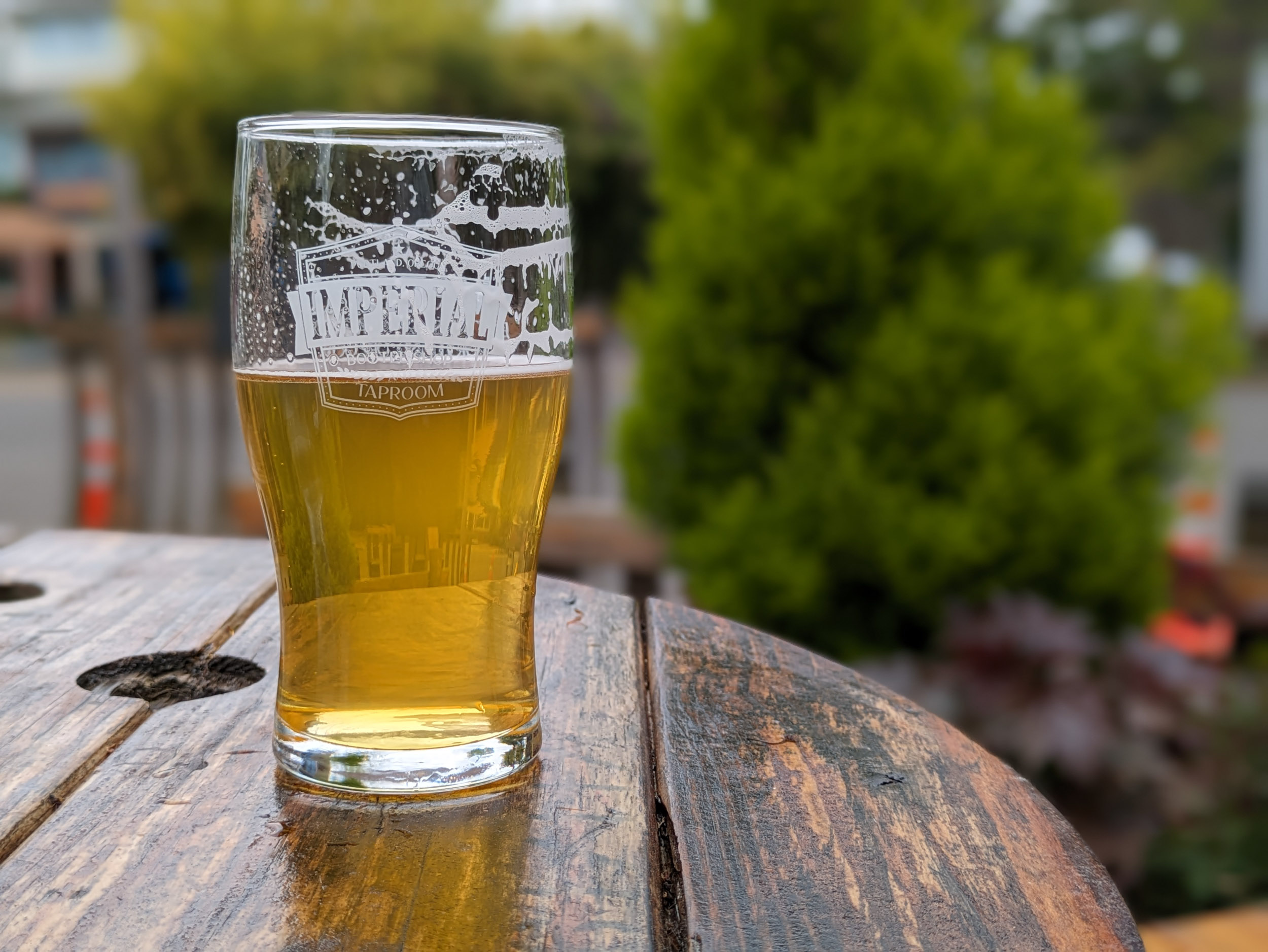 What's bugging me about it?
Battery life. From the moment I received this Pixel 7a review unit, I've been wondering whether or not that average-to-poor battery life was the phone, the way I use it, or if there was some underlying reason that was never going to present itself before publishing my final thoughts. You see, I thought the Pixel 6a had poor battery life too, and the Pixel 7 certainly isn't a battery champ, but a big part of me hoped there was something out of my control.
And then Google told us all that they had made a change on the backend of the Google app that was causing excessive heating and battery drain in the May update. That could be it! However, I've continued to use the 7a for two days since Google made that announcement and battery life is still not excellent. For me and my usage of the 7a, this is what it is.
My typical schedule hasn't changed over the years. I pull my phone off the charger at 6AM or 7AM and try to make it through a day of steady Chrome, Twitter, Instagram, Telegram, Duo, Google news, and reddit usage before going to bed around 11PM. On most days, I'm between 3-5 hours of screen on time, but with this phone the system only read 3 hours one time. I don't know if Pixel phones track screen usage differently than all other Android phones or what, but it kept telling me I was hardly using it. And that supposedly-light usage led to most days of 6-12% battery at 9PM and me swapping the phone out for another because I assumed it would die while on I finished my evening watching a show on the couch.
For comparison, my Galaxy S23 with its smaller battery (S23's 3900mAh vs. 7a's 4385mAh) and 120Hz display (7a is only 90Hz), typically has 50% remaining at the end of most days. My assumption is that Google's Tensor chips just aren't that efficient and that's why Pixel phones tend to have poorer battery life compared to all of the other phones I test with Qualcomm chips. Either way, the Pixel 7a is not a battery champ and battery life was absolutely something I worried about every day while testing. Not fun.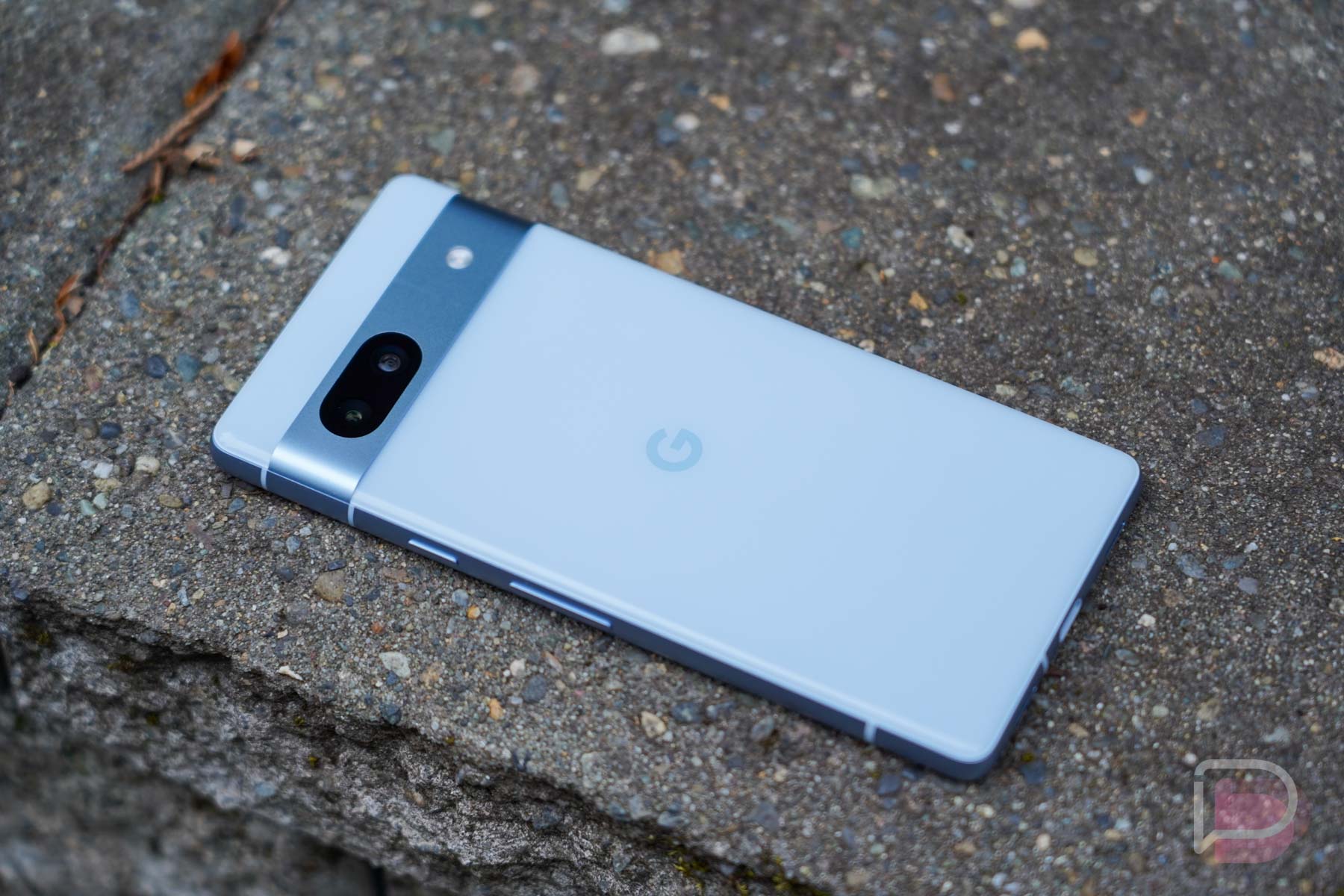 Fingerprint reader. I get that this is technically a budget phone and that those types of devices often have cheaper, less-reliable components, but I'm sick of Google's in-display fingerprint readers. They are all so bad. The Pixel 7a's fingerprint reader feels like we're back with the 6a's reader, which was also bad. It's slow, often times doesn't read my finger well, and was unreliable enough that I did indeed setup face unlock. Thank you for that at least, Google.
Price. At $499, the Pixel 7a costs $50 more than the Pixel 6a did at launch. I thought at the time that the Pixel 6a wasn't competitively priced and I'm close to believing that with the Pixel 7a. While not ridiculously overpriced because of the upgrades, $499 sort of takes it out of the budget-friendly realm that the A-series lives in or that we thought was supposed to live in.
But my biggest concern is about future price cuts. Google cut the price of the 6a by $120 within a couple of months of launch and then basically gave it a permanent monthly discount for an extended period of time to $299. It now starts at $349, which I absolutely would not pay because I'm sure it'll go on sale again (it just did in March). For the Pixel 7a, you have to wonder how long it'll sit at $499 before Google runs a similar discount scheme that drops it under $400. I would hate to see anyone pay $499 and then be mad in 6 weeks when that first Amazon-inspired summer sale goes up.
And also with that in mind, we'll once again remind you to never pay full price for Google gadgets.
Video
Pixel 7a unboxing and tour
Should you buy a Pixel 7a?
The Pixel 7a is an excellent mid-range phone with features you see in Google's high-end Pixel 7 Pro. Its camera can keep up with the big boys, the display finally meets the moment with its 90Hz refresh rate, the software brings the Pixel vibes, and the overall size will appeal to those of us who are sick of the massive phones that have flooded the market.
There isn't really anything to dislike about the Pixel 7a, I just wouldn't buy one expecting it to hit most evenings with 50% battery life. For heavy users, this phone might need a charge mid-way through the day or at least before dinner to make it through the night. That's really my only complaint, though.
At $499, the Pixel 7a probably isn't overpriced, but you should expect to pay less assuming Google runs all of the discounts it did for the 6a. We've already seen a first discount and the phone has been out for a week.
The other angle here is that this phone has essentially killed any reason you'd buy the regular Pixel 7. It's slightly smaller, making it easier to handle, has a similar display, and most of the other specs from the supposedly higher-end 7. The camera even holds its own and the software support will last longer at this point.