Samsung announced today that they have received FDA clearance for their Irregular Heart Rhythm Notification (IHRN) that will work together with the current ECG function already on their Galaxy Watch line-up. Further proactive monitoring of atrial fibrillation is here.
As Samsung noted in a press release today, cardiovascular disease is one of the world's leading causes of death, and since atrial fibrillation (AFib) is thought to be a warning sign of related issues, being able to track this from your wrist is very important. While you should always seek professional medical help if your smartwatch were to notify you of a concern, the fact that our watches can do this is such a big step towards keeping the world healthier.
Samsung's BioAcitve Sensor is powering this new on-watch technology, which will soon be a part o the Samsung's Health Monitor app. Samsung plans to roll out IHRN as a part of the new One UI 5 Watch experience they announced last week.
Here's how Samsung describes this new IHRN function working:
Once activated in the Samsung Health Monitor app, the feature will check for irregular heart rhythms in the background via Galaxy Watch's BioActive Sensor. If a certain number of consecutive measurements are irregular, Galaxy Watch warns the user of potential AFib activity, prompting them to take an ECG using their watch for a more accurate measurement.
The first watches expected to see IHRN are the new Samsung watches coming later this year, thought to be the Galaxy Watch 6 line. Older or "previous editions" will see it at some point after.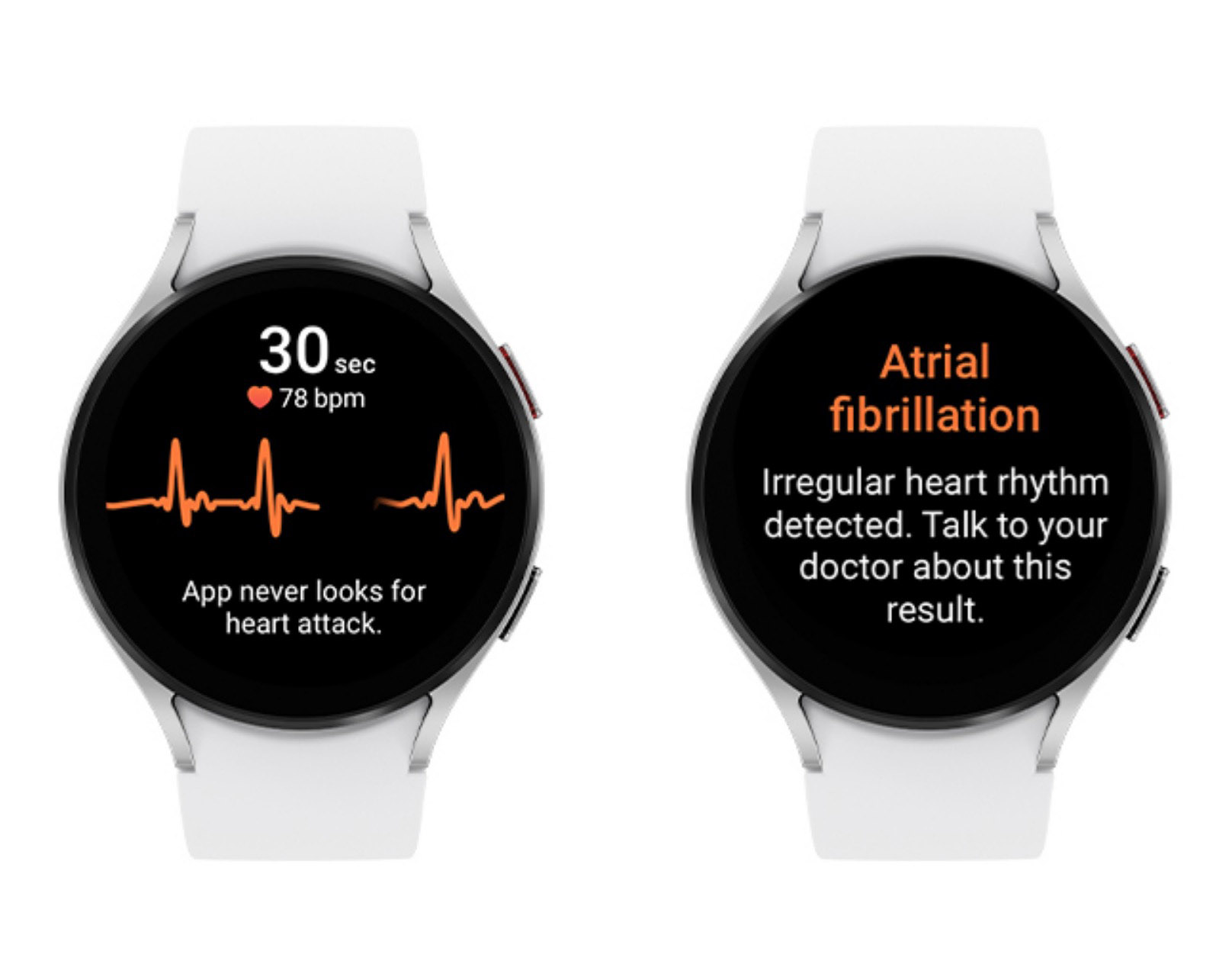 // Samsung