Samsung announced One UI 5 for three lines of its Galaxy smartwatches this morning — the Galaxy Watch 4 lineup, Galaxy Watch 5, and the upcoming Galaxy Watch 6 (unconfirmed name) lineup. Inside, users will find a suite of upgraded and new features, all of which we'll highlight below.
Coming first via beta form to the Galaxy Watch 4 and Watch 5 families this month, One UI 5 focuses on a more "holistic" sleep experience by understanding personal sleep patterns. To do this, Galaxy Watch owners can now use a series of metrics such as snoring hours, blood oxygen levels, and sleep phases to score last night's sleep. 
Samsung also mentions smarter fitness, with the Personalized Heart Rate Zone getting added to the personalized running tools. This feature analyzes individual physical capabilities during a workout and also allows you to set your own custom fitness goals.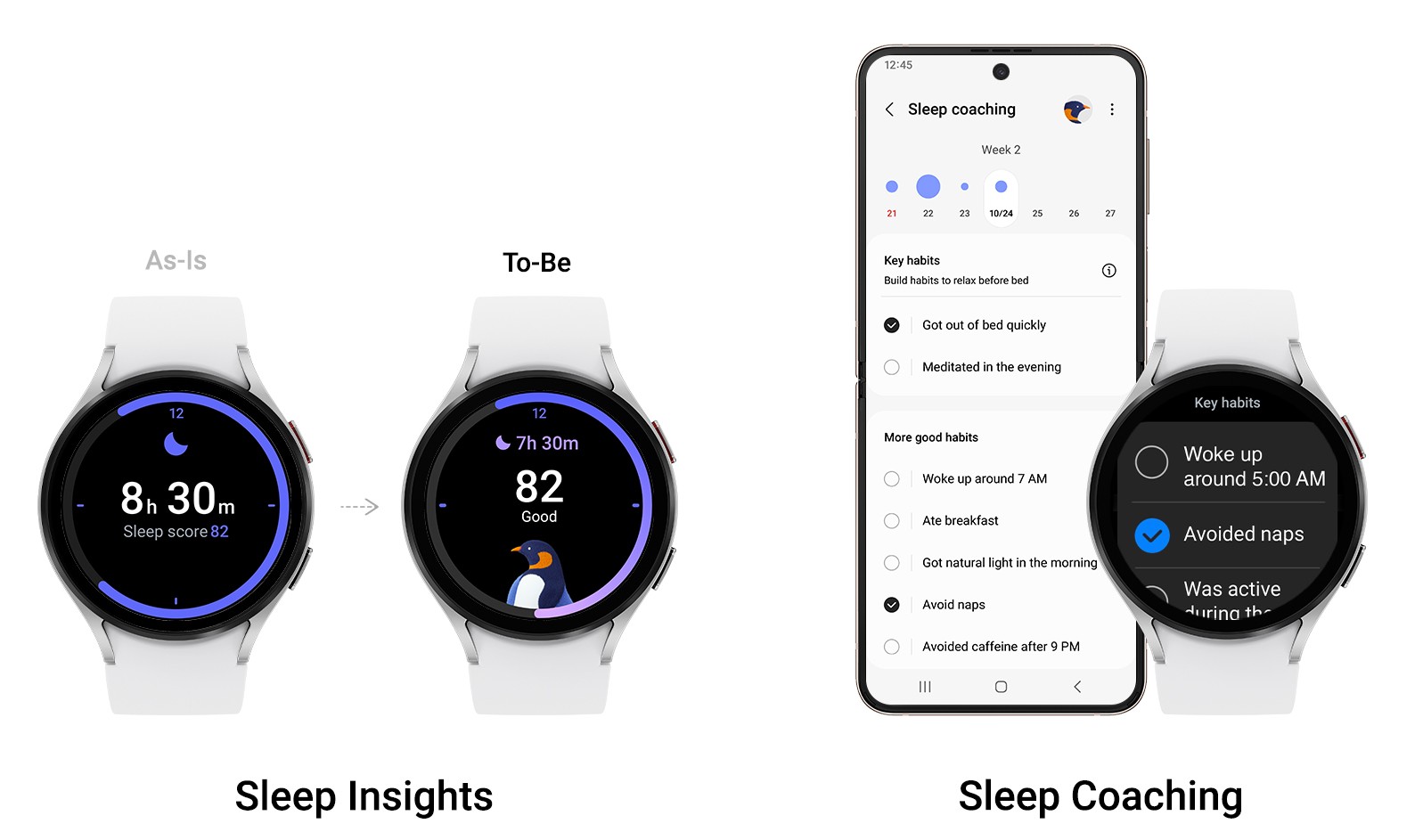 Safety is the last piece Samsung covers in the upgrade. Fall Detection can now be activated to default for users of advanced age groups, as well as an update to the SOS feature that allows for direct communication to an emergency number for transmitting location and medical information.
Galaxy Watch 4 and Watch 5 owners can register for the One UI 5 beta inside the Samsung Members app starting this month. The first devices to ship with One UI 5 will be the Galaxy Watch 6 models, scheduled to launch later this year. How exciting.
// Samsung