Because there is a really good chance that we'll learn everything about the Pixel Tablet at Google I/O in a couple of weeks, the leaks are bound to increase before then. And when we talk about leaks, we can even include those in a somewhat official capacity from Google, like we got today.
Thanks to an exhibit at Milan Design Week called "Shaped by Water," we have three really good looks at the Pixel Tablet in Chalk (white or "Porcelain"), Coral (slightly pink), and Hazel (sort of green). There's reportedly a fourth color and I wouldn't be surprised if it ends up being Obsidian ("Carbon"). That's just a color Google is using heavily right now and in upcoming devices.
The reveal of this exhibit and the Pixel Tablet comes from a video posted to Instagram (here). The post shows off the water portion of the exhibit that's done as a collaboration between Google and artist Lachlan Turczan before heading into a room with a bunch of Pixel products and other Google goodies. You can see several Pixel Watches, Nest Minis, Google TVs, Nest Cams, Pixel Buds, Nest WiFi, and the Pixel 7 and Pixel 7 Pro in addition to the Tablet.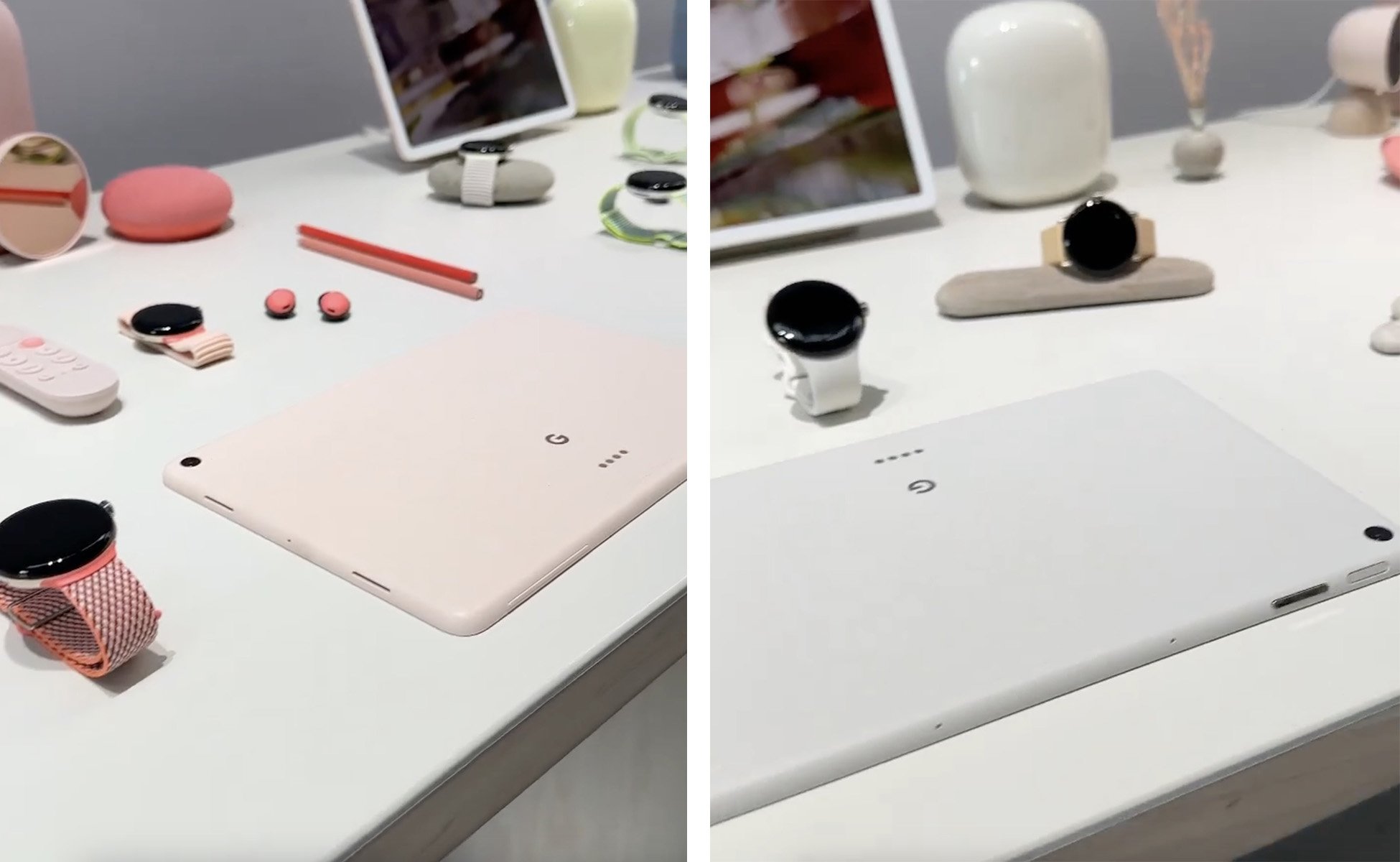 We aren't necessarily learning anything new about the Pixel Tablet from this video other than as a reveal for the colors. We've already seen the tablet from Google on a number of occasions. This does at least confirm the USB-C port on left side, as well as the speaker setup and the buttons we'll find on the side. It also tells us that the pink and white versions will have a white bezel around their displays, while the hazel model will have a black bezel.
As a bit of a bonus showing, we get to see the Pixel Watch's metal bands in the clip. We still can't buy either color, if you can believe that, even though we saw them back in October of last year and learned about their prices. Maybe Google is planning to sell these with the launch of new Pixel devices.
I'm so ready for the Pixel Tablet. I'm ready for it to replace my kitchen Nest Hub Max and become my living area tablet of choice.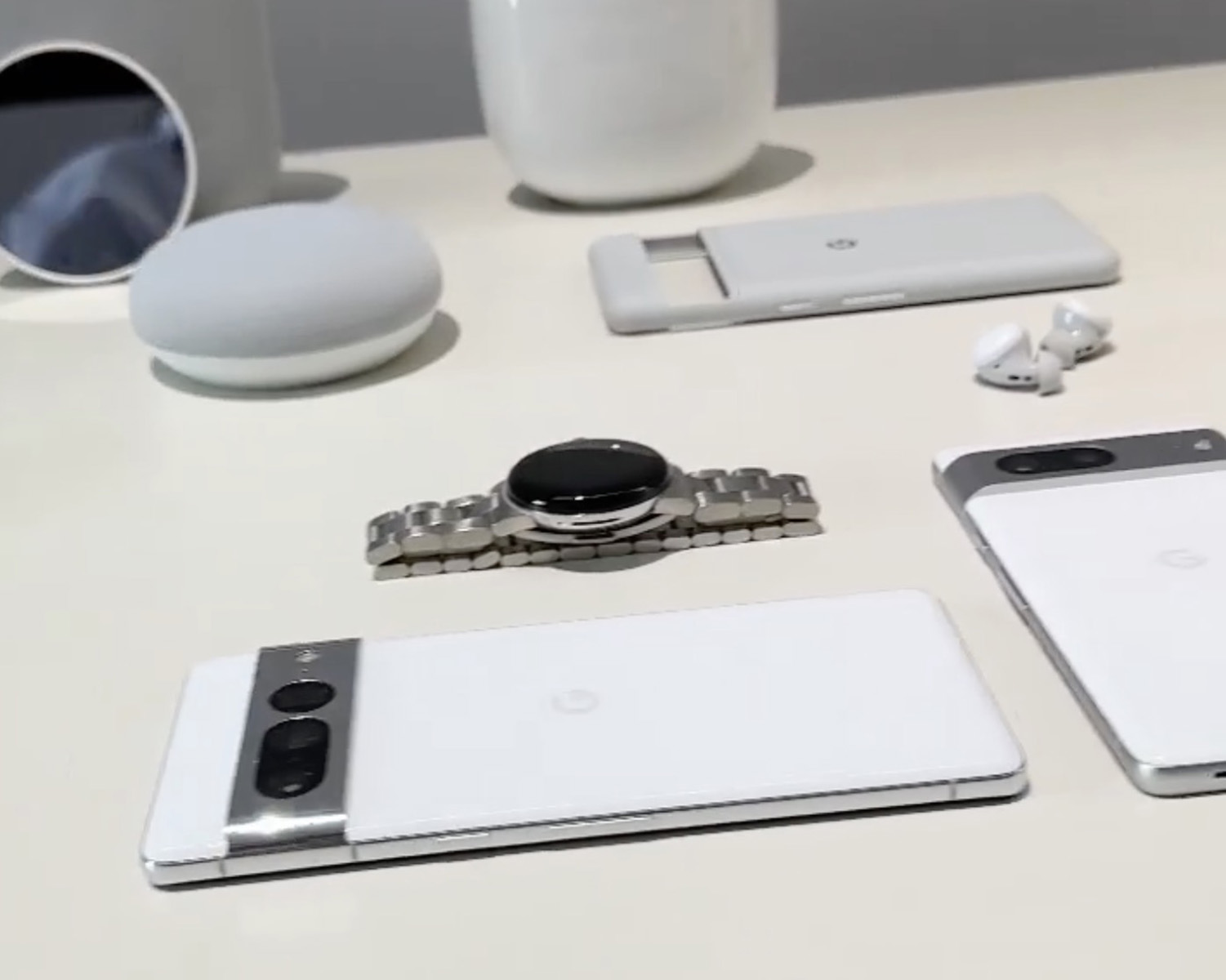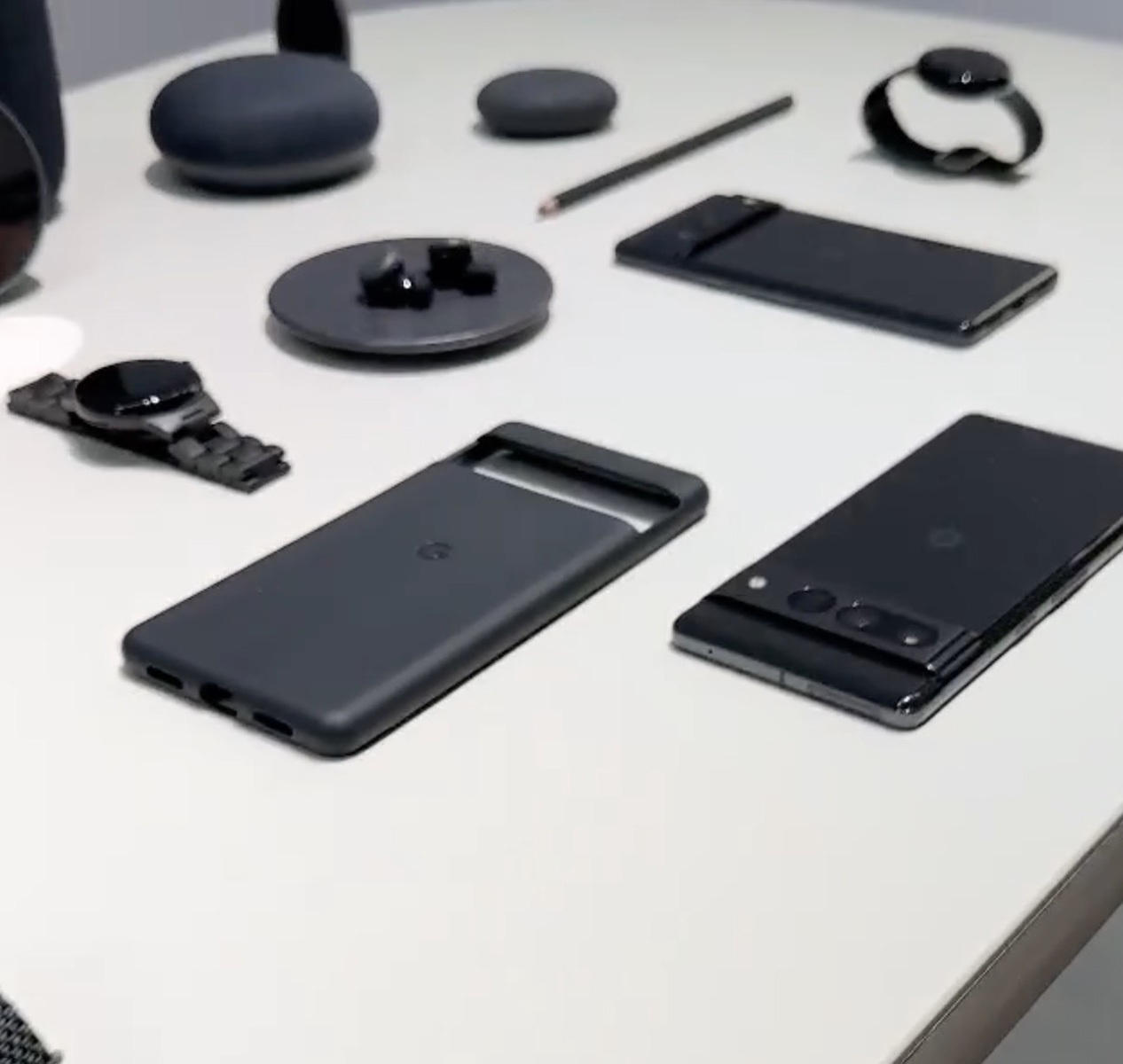 // 9to5Google