Today, if you were to login to Fitbit or sign-up for a new account, you'd do so through Fitbit by using a Fitbit account. Up until now, Fitbit has been one of the few companies to not offer alternate sign-up options, like with a Google account. That will soon change.
Google announced this morning that they'll start offering Google account sign-ins on Fitbit starting this summer. The goal is to get all Fitbit customers onto a Google account, but while you might not have to commit right away, you will have to eventually.
To start, Google will let you choose if you want to move your Fitbit account over to a Google account. Below, you'll see a migration screen that talks about moving over, the benefits, etc. In short, having a Google account means a single login to Fitbit and all of your other Google services, as well as the privacy and security that comes with a Google account. Google is also committing to not using your health and wellness data for Google Ads purposes.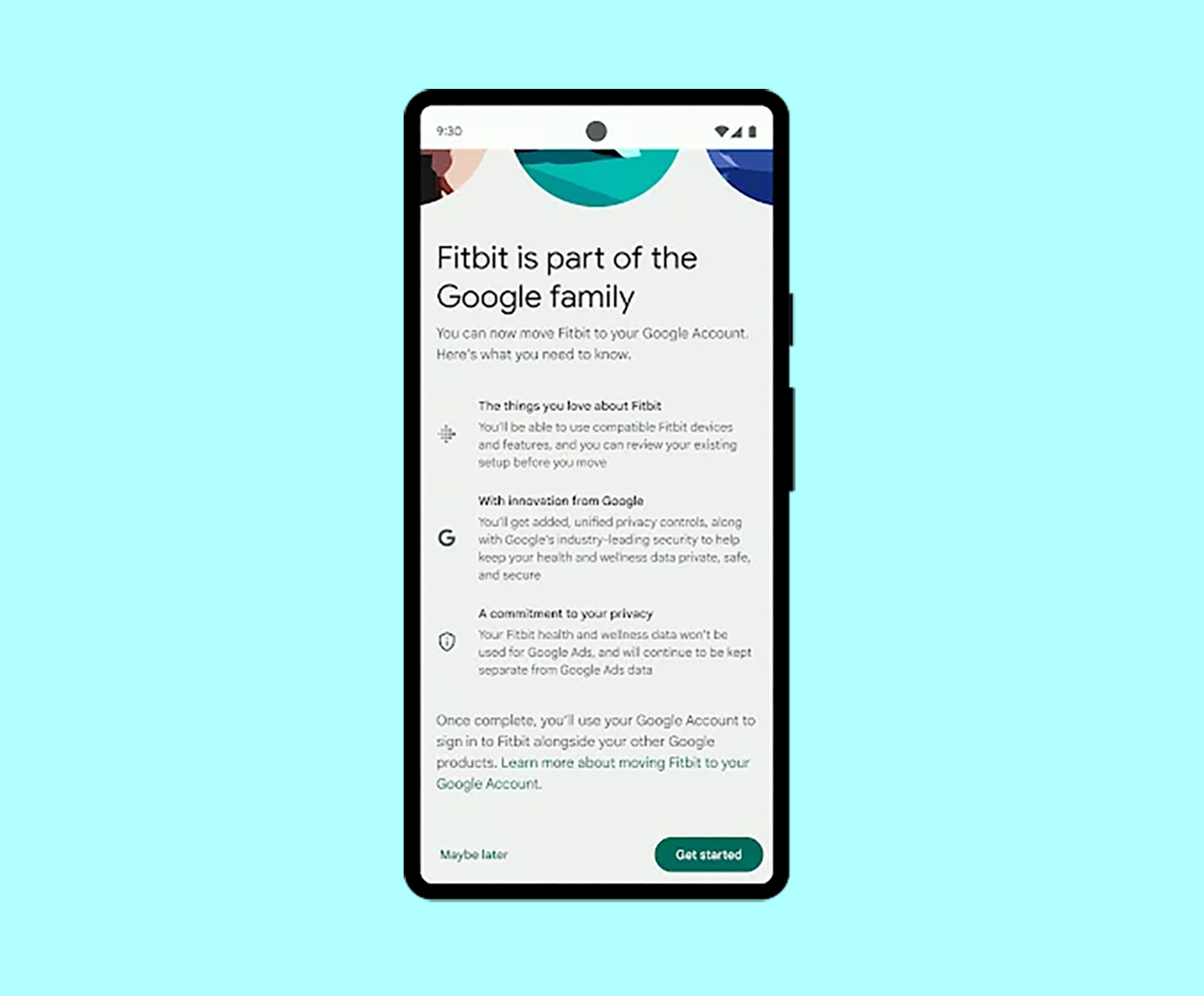 For those confused, just know that when you switch over to a Google account to sign-in to Fitbit, nothing about your Fitbit experience will change. You are simply signing in with a Google account instead of that old Fitbit login. And for those really out of the loop, Google owns Fitbit, so we have been expecting this move to happen. I'm actually surprised it has taken this long, if I'm being honest.
As I already mentioned, Fitbit and Google aren't forcing you to move right away. In fact, you have a couple of years to make the switch. This summer begins the optional switch period with 2025 currently set as the year when you'll need to be moved by. If you register as a new user once Google account migration begins, you'll also be forced to sign-up with a Google account.