Fresh Android 14 details are getting disclosed ahead of official unveiling, all thanks to the tireless code digging of Mishaal Rahman. In the latest, we're learning that Android 14 will likely offer a new security setting under the Screen Lock menu called Enhanced PIN Privacy.
When enabled, the setting will disable all animations while a user is entering a PIN. That means if someone is possibly snooping behind you, they'll have a harder time seeing what your PIN is. You can get a look at what the updated Screen Lock settings menu looks like below.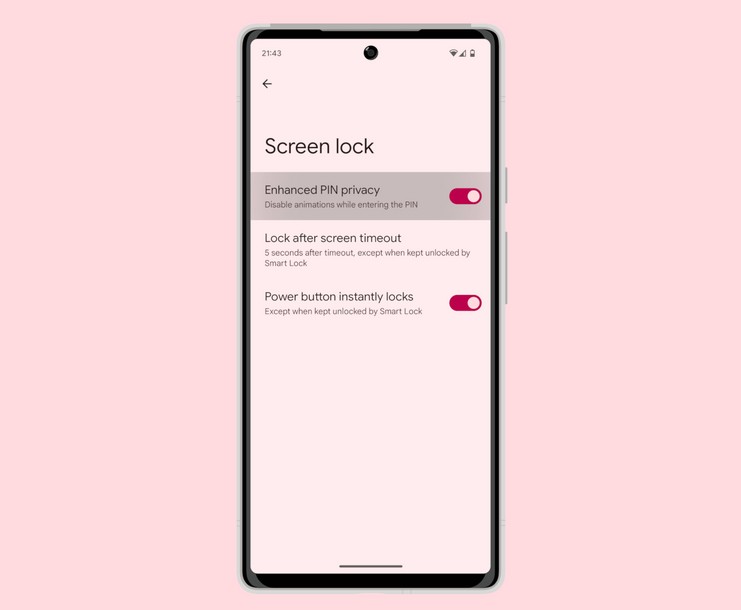 This feature change was first spotted inside of Android 13's QPR3 Beta 2 release on a Pixel 6 Pro. If you're flashing those builds, head into your security section and see if you can spot it yourself. It's essentially guaranteed we'll see this feature make its way to Android 14, either in one of the DP/Beta builds or at public release.
Handy little feature if you find yourself on public transportation or something along those lines. You can never be too careful these days.
// XDA