Google Fi is the latest US wireless provider to detail its 5G coverage, announcing today that they now sell several phones that can access a nationwide 5G footprint. Yep, Google Fi has nationwide 5G.
The Google Fi 5G coverage map can be viewed below or by inputting your address here. Basically, expect 5G wherever T-Mobile has it, since Fi uses their 5G network alone at this point. Basically, if you are using Google Fi, T-Mobile is your network now that Sprint is no longer a thing.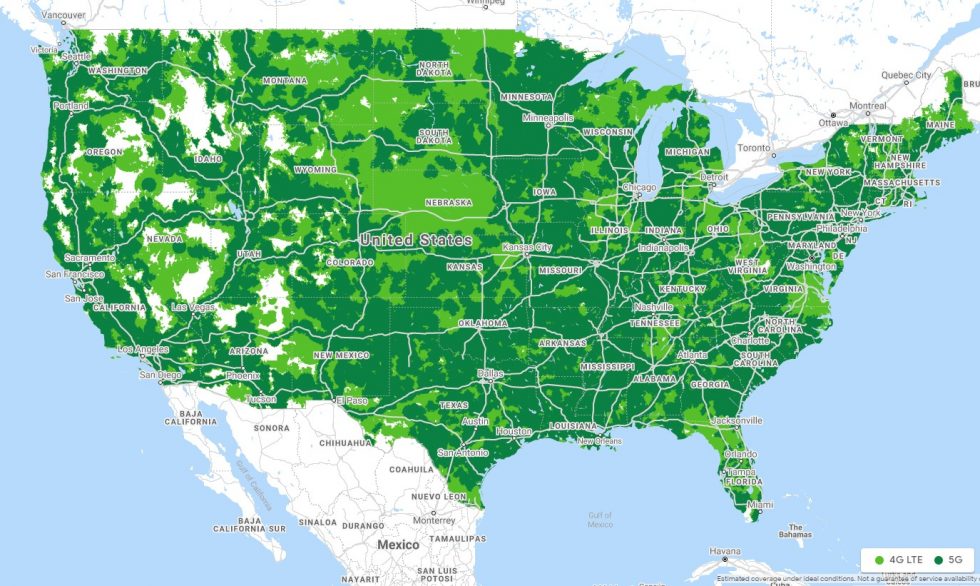 To get everyone ready to access that T-Mobile 5G network, Google Fi is offering a bunch of 5G-ready phones. As you already know, the Pixel 5 and Pixel 4a 5G can get on that 5G goodness, but Fi is also adding Samsung's best phones too.
You can buy the Galaxy Note 20, Galaxy Note 20 Ultra, Galaxy S20, Galaxy S20+, Galaxy S20 Ultra, and Galaxy A71 5G today from Fi. If you do so, they'll credit you up to $300 depending on the phone you buy. If interested, get to shopping here.
// Google