AT&T kicked off Friday the 13th with news about its 5G network, announcing that it is now live in 10 markets. We're talking about its low-band 5G network, just to be clear, and not the previously launched 5G+ network that has gone live in parts of 23 cities over the past year. Got it?
With the launch of AT&T low-band 5G, the company is moving forward with something similar to what T-Mobile just fired up. Low-band is spectrum that has real reach, can cover large areas, and will form the backbone of a greater 5G experience that will arrive later on down the road. It won't be ultra-fast and offer 1Gbps or 2Gbps download speeds like 5G+ might, but it should give you a better connection than LTE with slightly improved speeds.
The first 10 markets are Indianapolis, Birmingham, Los Angeles, Milwaukee, Pittsburgh, Providence, Rochester, San Diego, San Francisco, and San Jose. Soon, AT&T 5G will expand to Boston, Bridgeport, Buffalo, Las Vegas, Louisville, and New York City. While not nationwide yet (it will be in 2020), like T-Mobile's is, AT&T's fresh 5G launch will cover great areas that you can check from their recently released maps.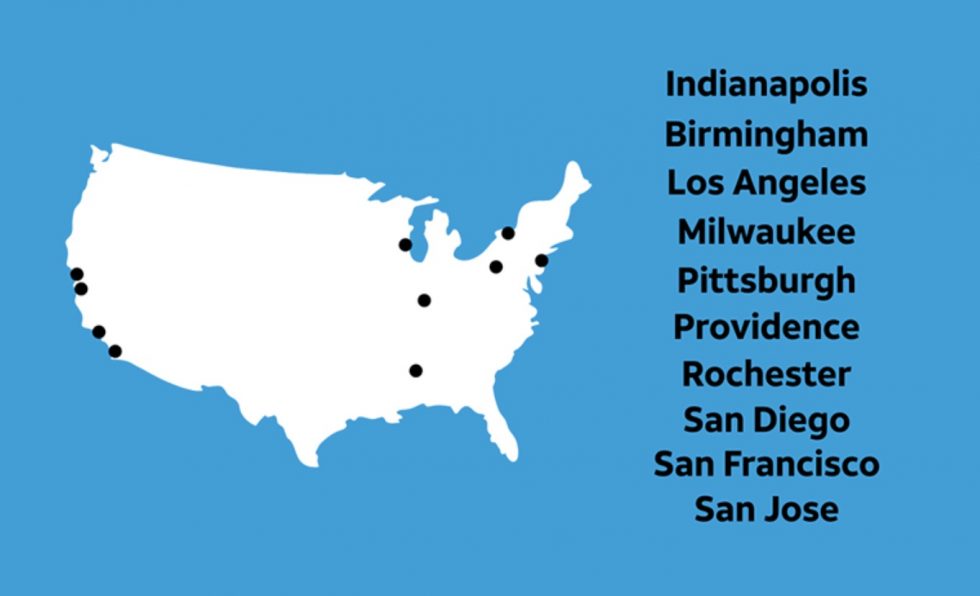 If you are interested in connecting to AT&T's new 5G network, you can do so by purchasing the Samsung Galaxy Note 10+ 5G. It costs a whopping $1,299 at full retail or as low as $43.34/mo for 30 months. Just be aware that this phone won't work with 5G+. Isn't 5G fun?
To recap, AT&T is firing up their low-band 5G network that probably won't change your life or blow away the competition with speeds. This is more like AT&T serving a 5G appetizer that gets your tastebuds flowing for what could be an incredible meal later on.
// AT&T