Google announced that its Pixel phones are getting the first ever "Pixel feature drop" this week, which is mostly Google saying that a batch of new features are coming to your phone. The first "feature drop" brings new features to the Pixel 4, Pixel 3, Pixel 3a, and Pixel 2.
Bokeh time any time
In this first Pixel drop, Google is adding a new setting in Google Photos that allows you to add bokeh or blur to a photo that you've previously taken, even if it wasn't taken with Portrait mode. Photos and your Pixel believe they are smart enough to find edges in a photo and give a natural level of blurring to the background (you can adjust this too), even to your oldest photos.
To adjust the background blur on an image in Google Photos, look for a Blur slider within the "Edit" menu.
Goodbye, Robocalls
For the Pixel 4 and Pixel 4 XL, Google is adding automatic screen calling to spam numbers and will try and automatically filter out robocalls. This new feature was first hinted at about a month ago and it couldn't come fast enough.
Automatic call screening, which is happening through the Call Screen feature on Pixel 4, will detect the calls, gather information on them, and then ring you a bit later than usual with that info to help you decide if you want to pick it up. For robocalls, well, they'll just filter and block that sh*t.
To find the new Call Screen settings, open your Phone app, tap the top right menu button, tap Settings, and then hit up the "Call Screen" area.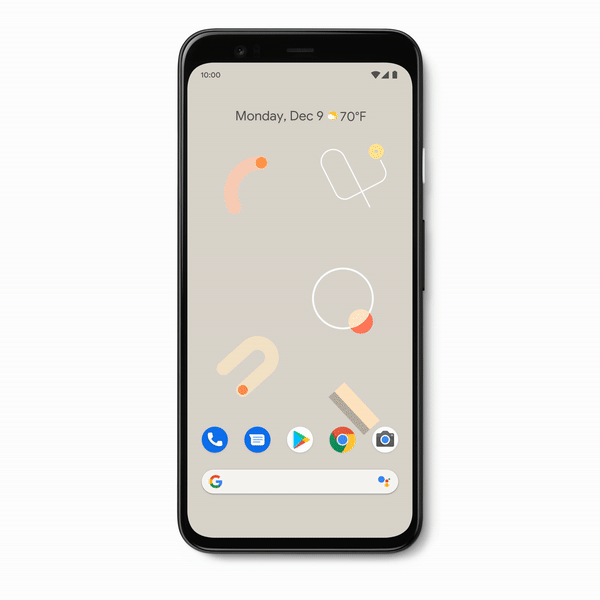 Other features:
Google Duo gets a number of improvements: Google added auto-framing and face centering during calls (Pixel 4) that can adjust for multiple people in a frame, improved audio when you have a bad connection (Pixel 4), and a Portrait mode during calls (Pixel 2, 3, and 4).
Google Maps is faster: Thanks to "improved on-device computing for much better location quality," Google Maps should be faster than ever.
Google Recorder to older Pixel phones, which you knew.
Live Caption to the Pixel 3 and Pixel 3a, which again, you knew.
Flip to Shhh comes to Pixel 2 and Pixel 2 XL.
RAM improvement
In addition to all of those fun new features, Google is going to try and improve RAM management on Pixel phones. The new enhancement will proactively compress cached applications "so that users can run multiple applications at the same time — like games, streaming content and more." Since Pixel phones haven't been great in RAM management in the past, any improvement in the area is going to be welcomed.
As you know, Pixel phones get monthly security updates (even if they are late), but Google now says that these feature drops will come more regularly too. Not monthly, but you should see them on a "regular basis" going forward.
Now, where is that Pixel 4 December patch?
// Google