Today at SDC, Samsung showcased the Galaxy Home Mini, a smaller version of its Galaxy Home. The unveiling of this product has lead me to believe that instead of actually ever releasing one of these products, Samsung should instead simply announce a new speaker each year, but then never release it — like a really funny ongoing joke. You can have that idea for free, Samsung.
If you weren't aware, the showcasing of the Galaxy Home Mini is funny because the larger Galaxy Home was first revealed over a year ago. Since then, we've been waiting for Samsung to release it and every time Samsung hosts a hardware event, we keep thinking that the company will announce availability for it. They have yet to do that.
Now we're onto the Mini version and have yet to experience the larger version. Good job, Samsung!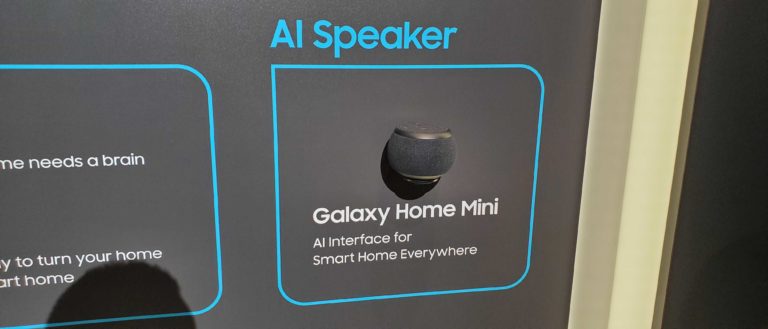 According to SamMobile, who got up close and personal with the device at SDC, Samsung has yet to provide any information concerning it. We don't have availability, specs, or pricing. All we know is that Bixby doesn't seem like a great thing to base a smart speaker on, but because we're so invested into Google Assistant and Google's ecosystem (just like most Samsung device owners are because Galaxy phones run Android and feature Google Assistant), we're probably a bit biased.
If Samsung announces the Galaxy Home Max next year without releasing these first speakers, I will officially lose it.
// SamMobile