A whole bunch of Google's upcoming Pixel 4 apps leaked, thanks to a system dump from one of those early Pixel 4 XL units in the wild. After seeing apps like the updated Wallpapers, Pixel Launcher, and (voice) Recorder app detailed, many are now available to download if you are interested in playing with them.
Wallpapers
The coolest of the releases is the updated Google Wallpapers app that gives you access to the new live wallpapers expected to ship with the Pixel 4. The folks at XDA posted a modified APK of the app that should give anyone with an Android 7+ 64-bit device access to them, which you can see working properly on the Galaxy Fold at the top of this post.
There are wallpapers called Prickly, Leafy, Rocky, and Sights From The Sun, along with a handful of Earthy satellite options from Saudi Arabia, Australia, and Switzerland.
If you own a Pixel phone, the experience is slightly improved, though. On my Pixel 3, there are additional options on these live wallpapers that let you customize the theme of some, personalize each, and more.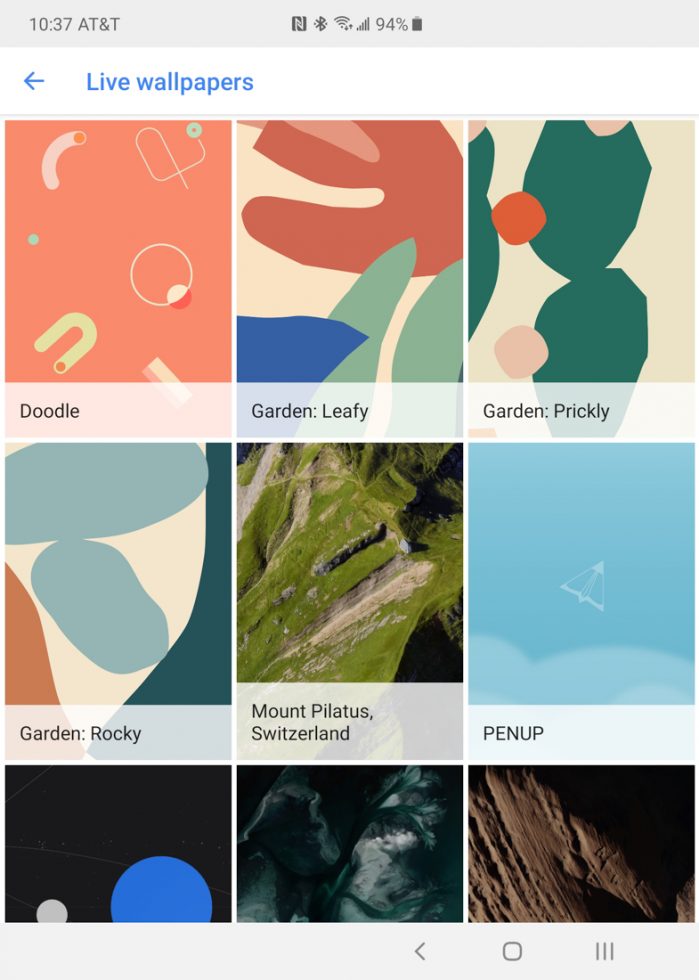 Google Recorder
The Google Recorder app also appears to be available to just about anyone with an Android device. This is a new app from Google that should launch with the Pixel 4.
It's your basic voice recorder app without many options outside of a theme switcher. Feel free to download it!
Pixel Launcher and Pixel Themes
After those two apps, you will also find downloads for an updated Pixel Launcher that features the tiniest of new features – a swipe down on the screen to access your notifications. You can install that from the link below if you have a Pixel phone.
If you want Pixel Themes, well, that's not so simple. You can find instructions on how to get that up and running from the guys at 9to5Google, but just be aware that it requires an adb command to see it, and proper installation of the new Wallpapers app.
Downloads:
// XDA | 9to5Google