Google's Android site was updated moments ago to show off all that Android 10 has to offer. After confirming that Android Q would ditch the dessert names and simply be known as Android 10 once released over the coming weeks, we're starting to think we're closer than ever.
The refreshed android.com details all that's new in Android 10, like Live Caption, Smart Reply, Gesture Navigation, Privacy Controls, Security Updates, Focus mode, and of course, Dark Theme. We've covered almost all of what Android Q and Android 10 offer through various beta updates, but there is one highlight on the page that I'm sure will make so many of you happy – dark themed Gmail!
In the Dark Theme section of the Android 10 site, we get the below image, which shows Google Search and Photos in dark, along with an email app that is most definitely Gmail. As you all know, Gmail does not currently support a dark theme, so it could be that Gmail dark launches alongside Android 10 when it drops to stable. And look, that would only make sense that one of the most used Google apps is capable of following the system-level dark switch.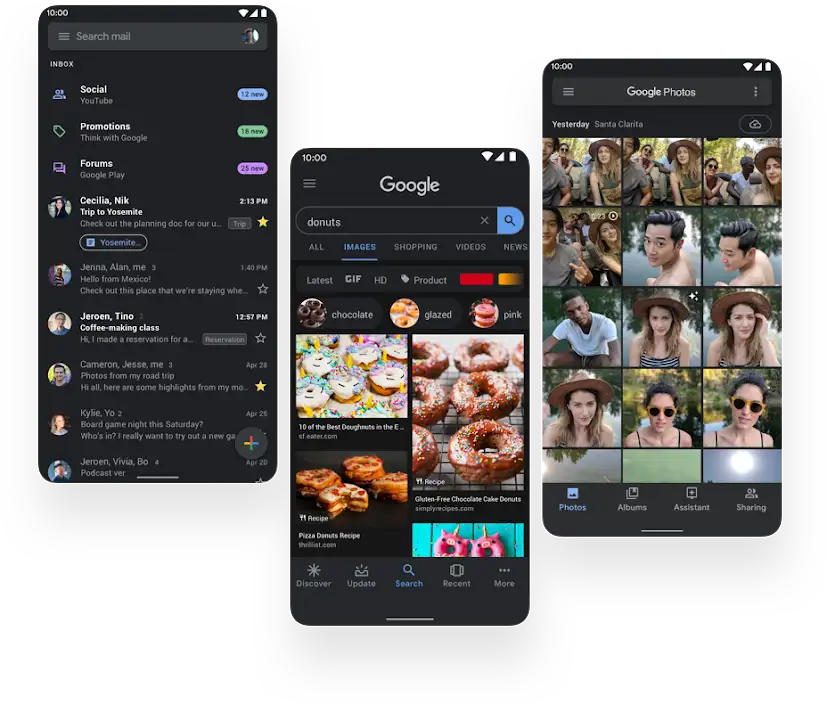 To browse around the new Android 10 site, head over to android.com/android-10.