Not that this has been a well kept secret, but Android 10 does officially arrive today, September 3. Canadian carriers struggled to keep this bit of information out of public eye over the weekend and Google announced the news this morning. Your Pixel phone will get the update as early as today.
Formerly known as Android Q, what should you expect with Android 10 once it arrives? If you have been on the latest Android Q beta builds then you kind of know all there is. This new stable build will bring you a finalized version of what you have been running. With that said, here are some of the items to lookout for.
---
Android 10 top features!
---
Dark Theme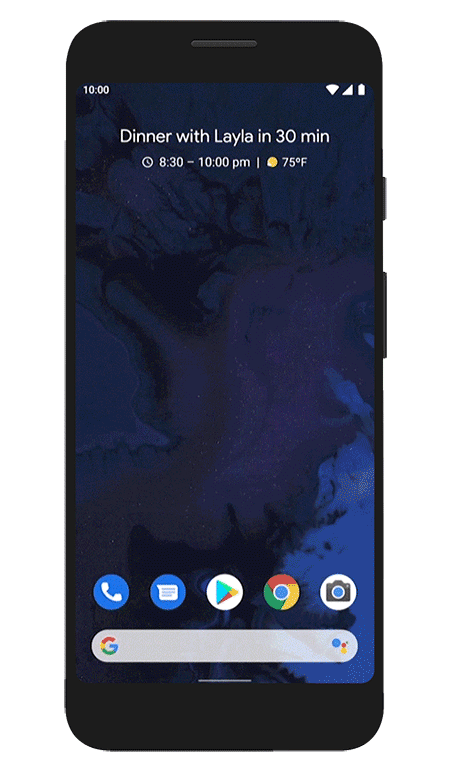 For the first time in Google's version of Android we get a full dark theme. Now, when it's night time or you just want to relieve some strain on your eyes, you can flip into the dark theme and watch most UI elements turn to a black background.
That same switch should start to happen within more and more apps as developers build-in support for a system-wide dark theme. Google apps like Photos and Calendar can already take advantage, while we're still waiting for Gmail to get the darker side. Google tells us to expect Gmail's dark theme later this month.
In addition to the easier-on-the-eyesness of dark theme, it might help with battery life too.
Gesture Navigation
With Android Q, Google has moved beyond the 2-button gesture navigation we first saw in Android Pie and brought forth a full-gesture navigation with nothing but swipes to move around Android 10. You either love it or hate it, but do know that Google is still making 2-button and 3-button options available for those who aren't into the new gestures.
To enable, head into Settings>System>Gestures and look for "System navigation." From within there, you'll find all three options.
Google Play System Updates
Google continues to do everything it can to speed up Android updates. With Android 10, Google has found a way to issue important security updates and privacy fixes through Google Play, rather than as a system-level thing. So when a security issue is identified, Google could potentially push an update much sooner than they could through a monthly patch.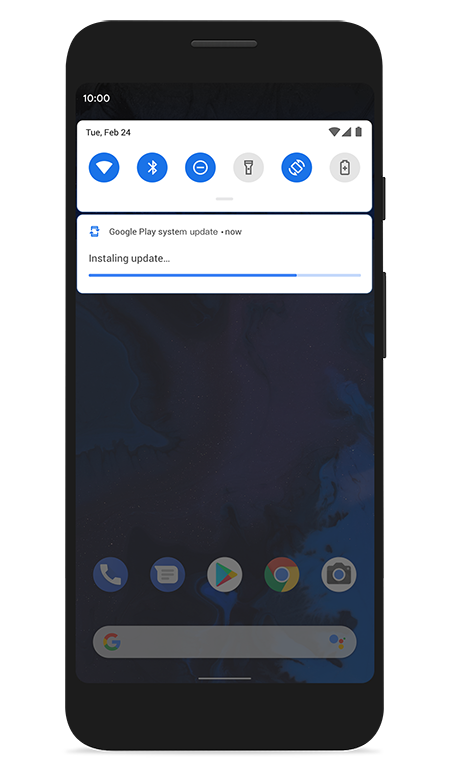 Smart Reply
Smart Reply is one of the coolest new features in Android 10 because it makes your notifications smarter. For example, let's say someone sends you a message in Hangouts that includes a link to a website. The notification will let you jump into the conversations as always, but you might see an additional button within the notification to quickly launch that link in Chrome without ever opening Hangouts. The same could happen with a YouTube video or Google Maps links.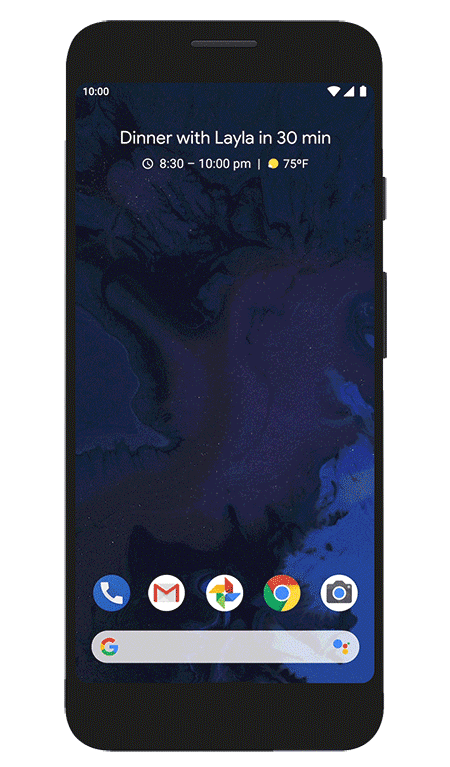 Privacy Controls
One of the big focuses within the Android Q beta program was privacy and security. With this new stable build, you'll find all of the good stuff, like a permission control that only allows apps to use your location data when the app is open. You'll also find a new Privacy section within settings that lets you control the information around your Google account.
While not forward-facing like dark theme or gestures, this portion of Android 10 is big.
Foldables and 5G
Android 10 supports the first wave of foldable phones, which you can't exactly buy just yet. Should all parties get their devices ready for customers' hands – namely Samsung and Huawei – Android 10 will be ready.
5G is also now officially supported by Android in Android 10. With 5G set to become the future of connectivity, this only makes sense.
When is your phone going to get Android 10?
If you own a Google Pixel phone, well, today. Android 10 is officially rolling out to Google's line-up of Pixel devices that includes the Pixel, Pixel XL, Pixel 2, Pixel 2 XL, Pixel 3, Pixel 3 XL, Pixel 3a, and Pixel 3a XL.
If you don't own a Google phone, it could be today or it could be months and months down the road. Since Google doesn't control the software on the phones it doesn't make, it's up to the maker. Essential will probably push the stable Android 10 update today, while OnePlus shouldn't be far behind them on select phones. Samsung, on the other hand, could push the first update before the year ends or we might not see it until next year. We'll try to keep you updated as we know more.
To learn more about Android 10, hit up this Google site.
// Google