Eh, not a lot. This Android Q Beta 4 appears mostly to be a final-ish build with final APIs and the official Q SDK along for the ride. After this build, which should be quite stable, we'll get two release candidates for final testing before stable arrives in Q3. In other words, we're not surprised that there might not be significant changes to share here.
Here are a few we're discovering, though.
Gesture navigation gets a color-changing arrow, smarter gestures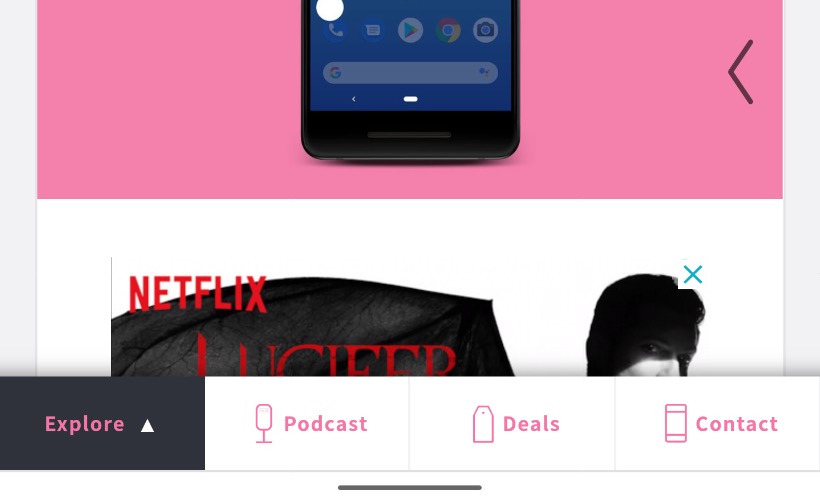 The full gesture navigation controls are still here if you want them, and they aren't really any different. The biggest change I can see is an easier-to-see back arrow that shows when you swipe in from the left or right sides. The arrow now shows as black with lighter backgrounds and then inverts to white on darker backgrounds.
Google also seems to have found a way to turn off the back gesture in certain situations. For example, in Q Beta 3, when swiping between home screen pages, a swipe too close to the edge would activate the back gesture. In Q Beta 4, the back gesture is basically disabled as you move around home screens.
Notifications controls change some, and the broken notification swipe is fixed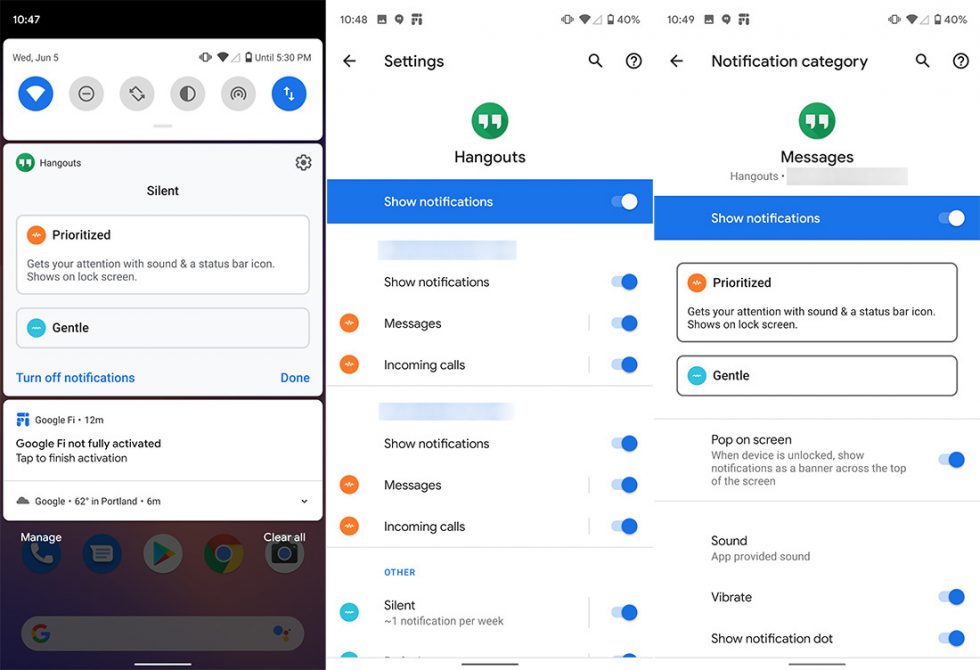 Q Beta 4 Notification Controls
Q Beta 3 Notification Controls
Notifications types have changed from "Interruptive" and "Gentle" to "Prioritized" and "Gentle" in Q 4. The layout and icons of the notifications controls section looks somewhat updated as well, with toggles instead of checkboxes to turn things on and off. Overall, the options all do the same things, it's just presented differently. Oh, and "Prioritized" is a much nicer word than "Interruptive."
Additionally, in Q Beta 3, if you swiped from left-to-right on a notification, it was basically broken and always showed the notification controls instead of the snooze button. That has been fixed in Beta 4.
I should probably point out that in early Q builds, Google let you choose which way was swipe-to-dismiss on notifications. In this build, you can swipe notifications either way to dismiss, just like in Android Pie, even though the controls to decide are still there.
They moved the lock icon on the lock screen to the top.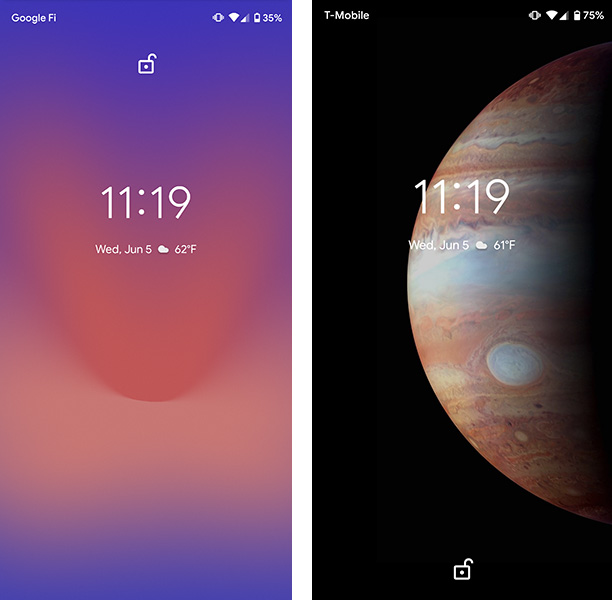 Q Beta 4 vs. Q Beta 3
4 new accent colors were added.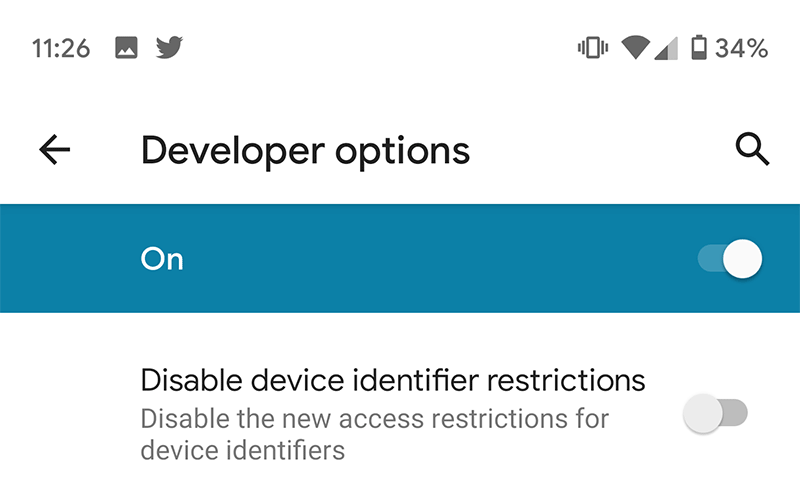 The new colors, which can still only be accessed through Developer options, are Cinnamon, Ocean, Space, and Orchid. We're pretty sure Google will eventually build this into the Display settings or a Pixel theming app, but for now, they are semi-hidden.
Matching dark Google Search, more colors in dark mode notifications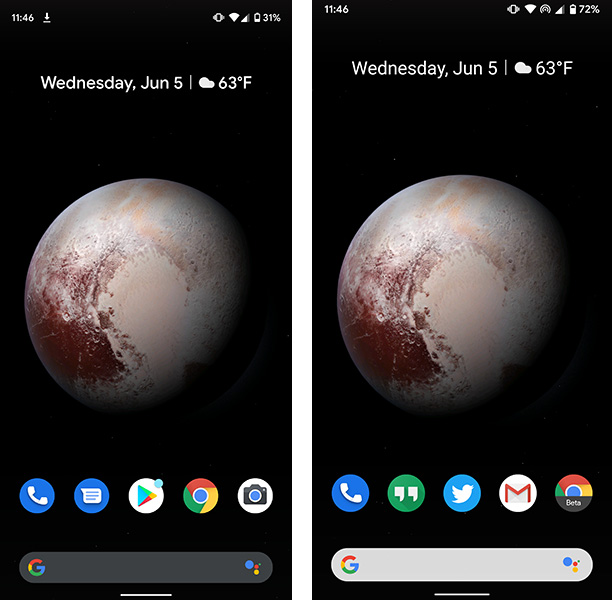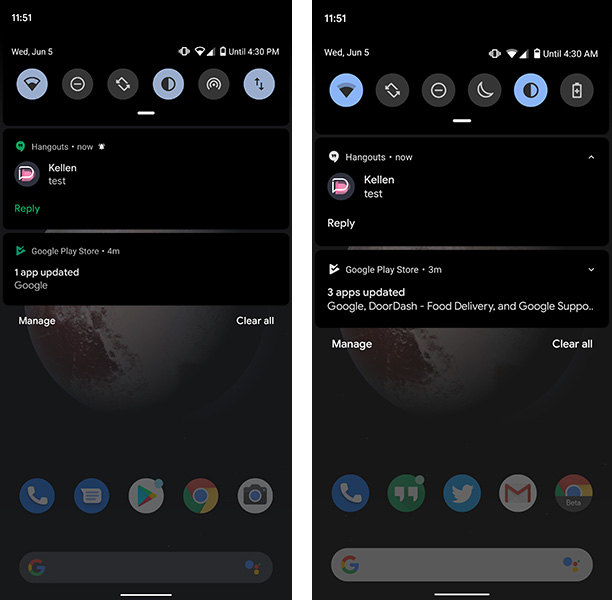 Q Beta 4 vs. Q Beta 3
Some minor changes to either the Pixel Launcher or Google App have allowed the Google Search bar to flip to dark when the dark theme is applied. There are also more colorful notifications in dark mode on Beta 4 vs. Beta 3.
Face authentication incoming?
The guys at 9to5Google noticed that if you searched for "face" within settings, that a bunch of face authentication settings show up in the list of results. I was not able to find these on Q Beta 4, but I did find them on Q Beta 3. Who knows what Google is doing here, but the settings do tell us some stuff!
Once implemented, you'll be able to unlock your phone, sign-in to apps, and make payments by authenticating with your face. There will be options to only scan if eyes are open and to always require when authenticating apps. It's all pretty standard face unlock stuff that Google is simply years late to.
Dark Theme switching gets a toggle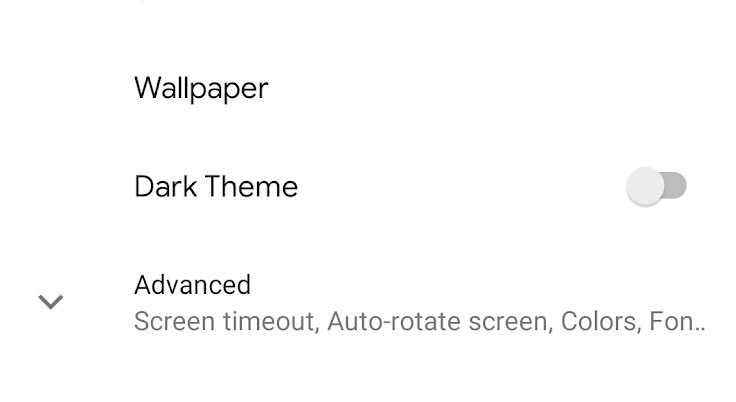 Instead of choosing between dark or light themes, Android Q Beta 4 introduces a simple toggle to flip from light (default) to dark. Now we just need the ability to schedule it.
Power button may let you choose Google Pay cards
The guys at 9to5Google found a hidden setting that looks like it'll let you use the power button on phones to quickly choose between Google Pay cards. That could be a cool shortcut.
We'll update this as we find more.