Motorola's Moto Z4 arrives this month to extend the life of a phone line we weren't sure would continue to exist after last year's disappointing Moto Z3. Motorola mostly mailed in 2018 with a couple of Z phones that felt like they were created simply to fulfill the promise of three years worth of Moto Mods support before being able to exit the modular arena, yet here we are.
I don't really know why Motorola is back with another Moto Z phone, but I have spent the past week or so with the Z4 to do some testing. I can tell you right now that I'm not a huge fan of this phone, though that's not saying it doesn't have some redeeming qualities. The problem for the Moto Z4, which we'll dive into, is that Google released the Pixel 3a a few weeks ago, a phone that is really going to make the Z4 a tough sell.
Let's dive into it – this is our Moto Z4 review.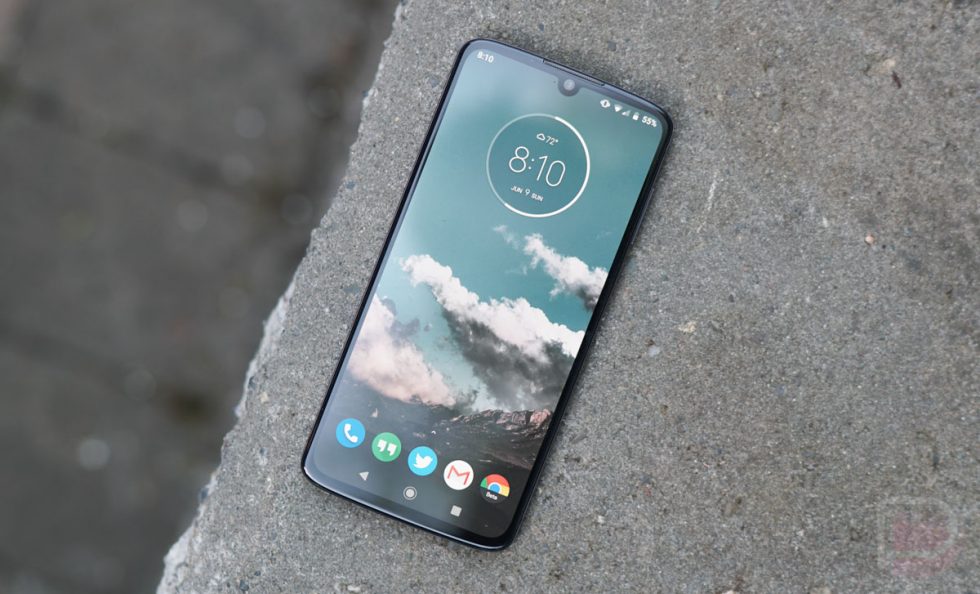 What do I like?
Software
Motorola continues to put out a decent software package. For years now, Motorola has provided its users with a clean and lean version of Android (Android 9 "Pie" here) that looks a lot like what "stock" Android might look like, but then adds useful tools or features on top. It's the same approach that OnePlus has implemented with its OxygenOS.
From Motorola on the Moto Z4, popular features like Moto Display return, as does the chop-twice-for-flashlight gesture. Motorola lets you switch to a one-button gesture navigation that works better than the various gestures Google is trying to implement on its Pixel line. They still let you twist the phone in hand to launch the camera, touch the screen with three fingers to take a screenshot, and activate a one-handed mode.
Motorola doesn't have a full night or dark theme yet, but you can turn on a blue light filter or switch to greyscale. You'll find a launcher experience similar to Google's, with Google Feed off to the left, app suggestions at the top of the app drawer, and a clock with weather that Motorola has done well.
There's just not a lot to dislike, because it's a software experience that gets out of your way by attempting to allow you to do things simply. And that's an experience I can get behind, unless we're talking about software updates, which I'll get into below.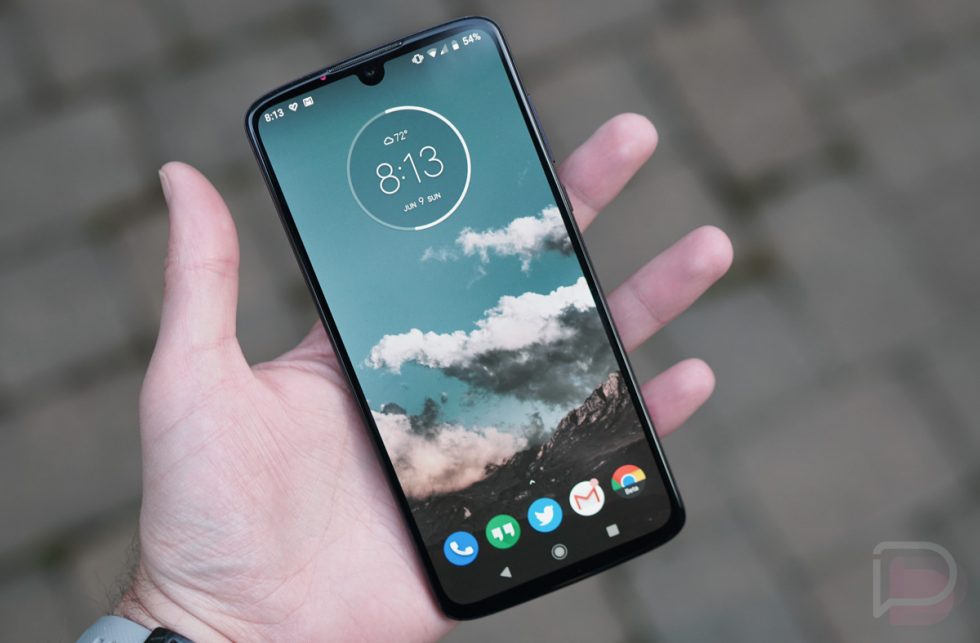 Display
The big 6.4″ FHD+ OLED display on the Moto Z4 is pretty solid. The overall largeness of it can be a bit much to handle at times, but it looks nice.
The overall sharpness and clarity you find here makes for a pleasant-to-look-at screen. There are three color profiles to choose from too, so you can crank up the vibrance or tone everything down to a more natural setting. Brightness at both high and low ends is adequate for the most part, but using the phone in heavy sunlight could be frustrating at times. Viewing angles are solid, though, and consuming content is fun because of the size.
Like Google's Pixel 3a, this is a good enough OLED display for the price.
Camera
For the camera on the Moto Z4, I went into it expecting to be disappointed, because for so long Motorola hasn't done cameras at an acceptable level. When you think good smartphone cameras, those found in Motorola phones are almost always going to be one of the last on the list for me. With the Moto Z4, I've been pleasantly surprised at times.
The camera software experience is a bit of a mixed bag. It's easy to launch with a wrist twist and you've got obvious access to the shutter button, modes, and a variety of settings. It's certainly not that quick to load, though, and I found myself worrying that I was going to miss shots here and there. But once it's loaded up and ready, it can produce a solid image.
The camera has a set of fun modes you might actually use, like Night Vision to capture images in poorly lit situations, Cinemagraph to make interesting looking animated GIFs, and Spot Color, that lets you highlight colors within a shot while turning everything else to greyscale. I should point out that this phone has a Portrait mode, but it only works when you are taking pictures of people. You can't try and turn a shot of a beer into a bokeh masterpiece, because the mode needs to find a face in order to work properly. The Portrait mode here is pretty bad too.
The 48MP camera on the Moto Z4 actually takes 12MP photos, using pixel binning to create larger pixels and help with lighting. I think you'll find in the image samples below that this camera is fully capable of being your daily shooter. The HDR goes wild with colors on rare occasions, most shots look pretty natural when blue skies aren't being turned up some, and there's enough magic in Night Vision to get you through a night at the club.
Do I think this camera is better than the Pixel 3a's or the OnePlus 7 Pro's? No, I don't, but that doesn't mean this isn't a camera that could do the job for you on a $500 budget.
Battery Life
For the first few days of battery testing, I wasn't impressed with the 3600mAh cell that Motorola put in the Moto Z4. After Motorola told me during a briefing that this phone will get a solid two days of use on a charge and might even dip into a 3rd, I was expecting the world. I've seen no such battery life, but going to bed with 40+% is quite good. I wish they wouldn't have overpromised so much, because it partially takes away from the fact that this phone is still lasting longer than most other phones I've used.
Now, there isn't wireless charging here, but there could be a Moto Mod for that action, if you really need it. Instead, you should just top off during a day with the including 15W Turbo Charger. But again, I don't think you'll need to charge this phone until the middle of day 2, depending on usage. One of this phone's biggest strengths is going to be battery life.
What don't I like?
In-Display Fingerprint Reader
I was once a big believer in the future of fingerprint readers because the tech to put them under a phone's display seemed like such a game-changing play. But now that I've been through optical in-display readers on two OnePlus phones (6T and 7 Pro) and this Moto Z4, I'm not so sure I want to see this tech ever again.
The fingerprint reader on the Moto Z4 is almost unusable. It's painful to setup, for one, but when you try and use it, you'll spend seconds and seconds watching a screen animation as it attempts to read your finger only to fail the majority of the time. I've had four fingers setup on this thing for most of my review period, none of which scan with any regularity or quickness.
Why I'm so irritated over this fingerprint reader is because fingerprint readers were supposed to provide a secure and convenient point of entry to your phone. This reader provides nothing but frustration. Using this phone will force you into setting up a face unlock, smart lock, and every other option to help you avoid having to watch it struggle to read your fingerprint.
I'm telling you, this is close to being a full dealbreaker. That's how bad this fingerprint reader is.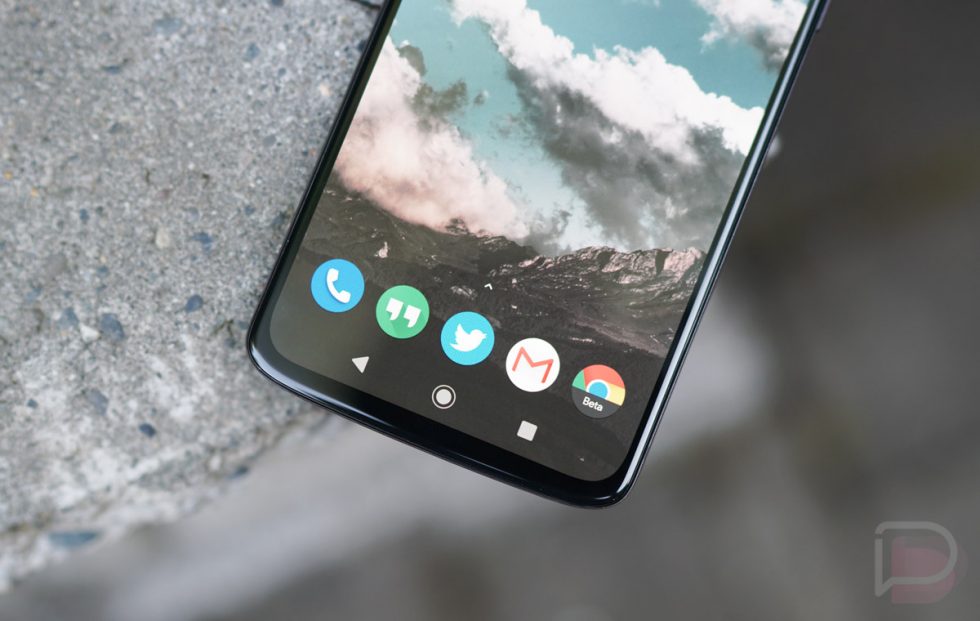 Performance
The Moto Z4 packs 4GB RAM, 128GB storage, and a Snapdragon 675 processor. It's pretty obvious after using this phone for a short period of time that those components, combined with software, have not really been optimized well. This phone can't tell half the time when you tap things, it stutters when you open apps, and it constantly jitters as you scroll within anything. There is noticeable touch latency issues when swiping, so much so that it reminds me of the early Android days where you'd swipe or try and scroll, and your finger would move a full inch before the screen would catch up.
Everything about this phone just feels slow. The one-button gesture navigation felt like it slowed things down, so I turned it off. The fingerprint reader is slow. Typing anything is slow because it often doesn't register your first letter or can't keep up as you tap multiple letters in a row. Launching the camera is slow. Updates will be slow. It's all slow. Slow. Slow. Slow. Slow.
Software Updates
Speaking of software updates, don't expect many with the Moto Z4. Motorola has become one of the worst when it comes to monthly security patches and big version updates (the Moto Z3 finally got Android Pie in April). During a short briefing for the Moto Z4, Motorola would only commit to Android Q for this phone, but nothing beyond nor would they comment on regular security patches.
I know that Android is quite mature and the big changes don't arrive like they once did, but there's no excuse for a company who releases barely-touched Android like this to not update it frequently. At one time, Motorola was the best outside of Google at providing regular updates, yet that's clearly no longer a priority.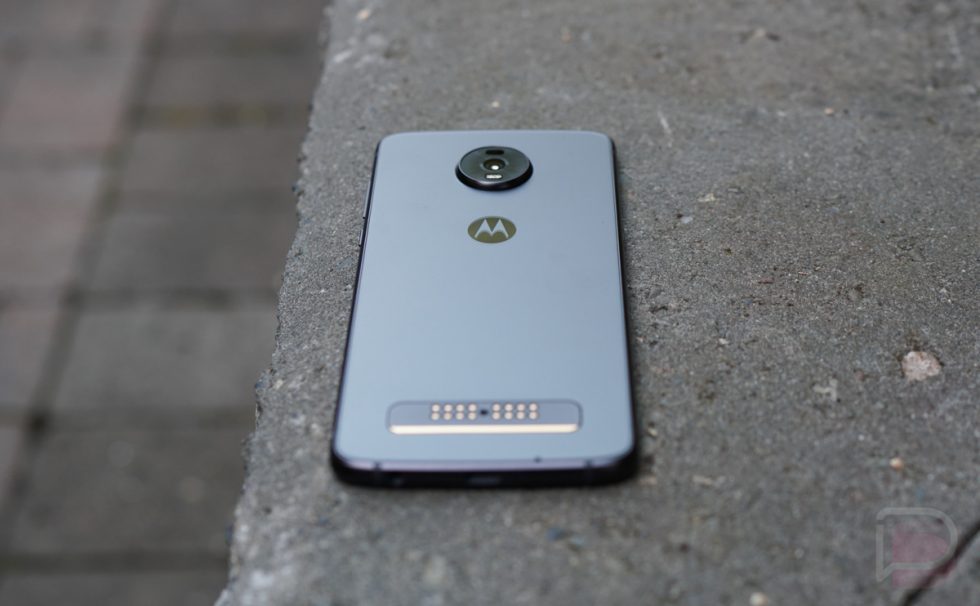 Design, Shape, and Size
The Moto Z4 has a few things going for it in the design department, it's just that the overall shape and size need to go. But I do like this big, beautiful display that only has a baby teardop notch at the top. I like that the phone is crazy thin, yet still manages to have a decent-sized battery and headphone jack. I like the rear glass, that somehow doesn't ever show a single fingerprint. It's obvious, though, that Motorola is so limited by this Moto Mods situation, that the Z4 suffers from the same problems as its predecessors.
This Z4 is hard to pick-up off a table, because of its squared-off thinness. It's too wide in the hand, plus you have little curvature on its backside to help it rest comfortably. The little curve that Motorola did add made it so that Moto Mods, when attached to the phone, don't fit as cleanly as they do on older Moto Z phones. Motorola told me that all the old Moto Mods will "still work," but that there may be a slight lip around the edges of some.
Additionally, at 6.4″, this display makes for a two-handed phone, and the quest for such a thin phone pushed the single speaker up to the top of the phone, rather than at the bottom or forward-facing.
So yeah, while this is the best looking and designed Moto Z, it's still not great.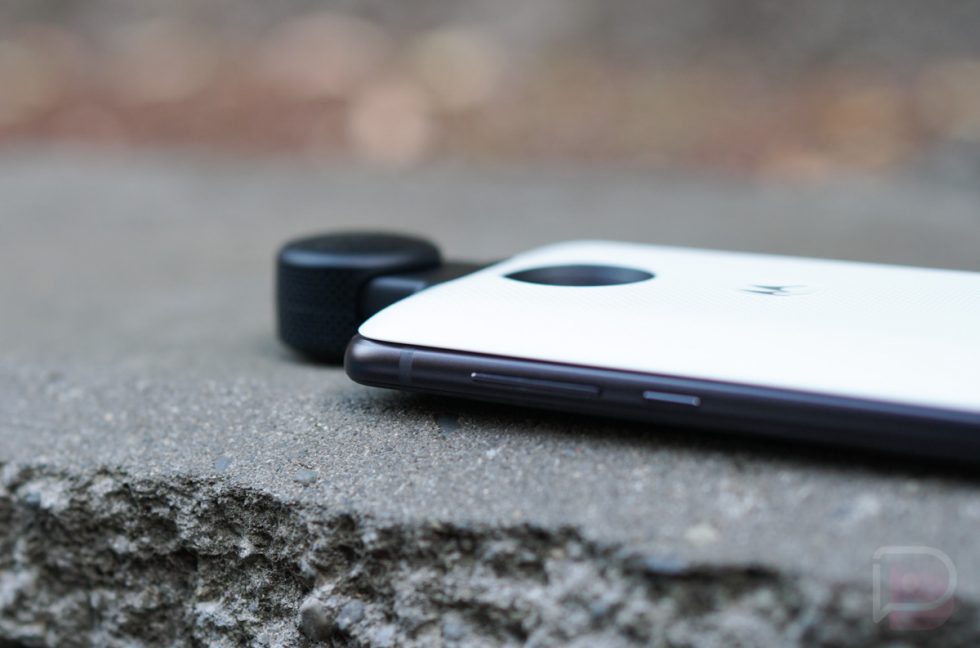 Moto Mods
Alright, let's talk about Moto Mods. The Moto Z4 marks the 4th year in a row that Motorola has released a phone with modular capabilities, and man, it's time to move on from this, Motorola. This experiment has gone on for too long and it needs to end.
With the Moto Z4, Motorola is handing out a free Moto 360 camera Mod because no one buys 360 cameras – they are a worthless accessory. But they are likely including one to try and remind you that Moto Mods are a thing that the Z4 can use. Unfortunately, in this 4th year of Moto Mods, there are no new Moto Mods for you to try or get excited about. If you have been passing on Moto Z phones until something interesting joins the Moto Mods family, you won't find it this year.
At launch, Motorola didn't have any news to share on future Moto Mods, so that means we're stuck with things like this bad included 360 camera Mod, a speaker Mod or two, a battery pack, and some other random things like an overpriced Hasselblad accessory or a projector that won't last through an entire movie with its less-than-HD output.
To make matters worse, as I noted above, Moto Mods no longer fit neatly onto the back of this phone. It's sort of like Motorola is admitting that people either only rarely use Moto Mods or never do at all, so not having them fit properly is a worthwhile trade-off for a slightly better feeling phone.
The bottom line is that Motorola is out of ideas for Moto Mods, but they have this ecosystem they may as well try to milk a bit before pulling the plug. They also need Moto Mods to exist so that they can claim to have a bunch of 5G phones, thanks to a 5G Moto Mod. In fact, with the Z4, Motorola will soon say that they have three 5G phones, as the Z2 Force will eventually join in on that action.
That's a pretty misleading marketing pitch, since none of these Moto Z phones are actually 5G phones. Instead, they are 4G LTE phones that get to use the 5G connection that a Moto Mod can establish, almost like a hotspot device. And of course, this all only happens at this point on a couple of blocks in a couple of cities you probably don't live in.
In the beginning, Moto Mods were the best modular implementation on a phone, but Motorola has failed to prove that they add any real value. In this 4th year, I think they've made that even more obvious.
Should you buy the Moto Z4?
Because the Pixel 3a (our review) exists in two sizes, both of which are at price points lower than this Moto Z4, I can't recommend you pick-up this new phone from Motorola. It's software experience, camera, and battery life are all solid, but Google's Pixel 3a bests or matches the Z4 in all of those areas.
On top of that, the Moto Z4 struggles with performance, its design is dated and unpleasant, it might see only a handful of software updates before being cut off, its fingerprint reader is one of the worst I've ever used, and Moto Mods have failed to offer any additional value that would get you to choose this over a handful of other phones. This is just not a good all-around phone, even at $500. You can do better and should look elsewhere.
And for Motorola, it really is time to move on. We're ready for something new. Please, bury the Z line.
Buy Moto Z4: