Samsung's Galaxy Fold is a testament to mobile hardware design. Somehow, the company's engineers were able to create a phone that folds, incorporates two separate Li-ion batteries, utilizes a spine consisting of well-designed clasps and hinges, and it isn't the worst thing we've ever seen. I was actually looking quite forward to getting one in my hand, that is, until they started breaking left and right.
Our friends at iFixit have concluded their teardown, and after going over each component, I think it's shocking not more Fold units busted while in the hands of reviewers. Let's go over what iFixit found.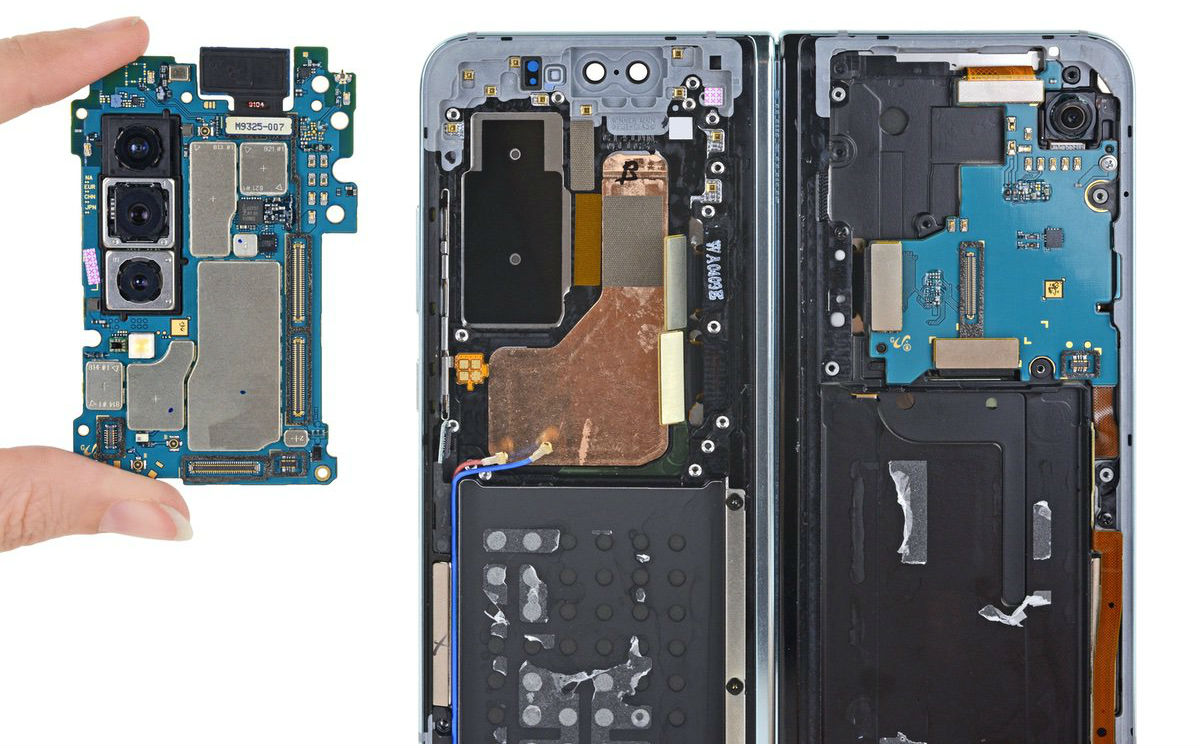 The main takeaway from iFixit is that the phone is incredibly fragile, with multiple points of access for things you do not want getting inside of your phone. This is backed up by the latest broken Galaxy Fold unit, one belonging to Michael Fisher, where he claims a, "little grain of something" got into the device and under the display. That's not groovy.
Check out these photos and you can see that if you have lint, dust, or God forbid sand in your pocket, you better not stick the Galaxy Fold in there with it.
As we can see, there's a major gap when the display is unfolded. Same goes for around the spine on back. Then, we discover nothing but a light amount of adhesive is keeping the front bezel attached to the plastic display. The Galaxy Fold is an ingress nightmare, with iFixit predicting that the bezel could become detached quite easily.
Interestingly, you can get a sense of hate/love from iFixit for this device. While it's incredibly fragile and undoubtedly expensive to repair should something go wrong, the phone appears to be relatively easy to deconstruct, which is good for teardowns. Overall, though, iFixit hopes that in the future, Samsung finds a way to make the phone more robust with added ingress protection.
The phone scored a 2 out of 10 for repairability score. It's pretty, though.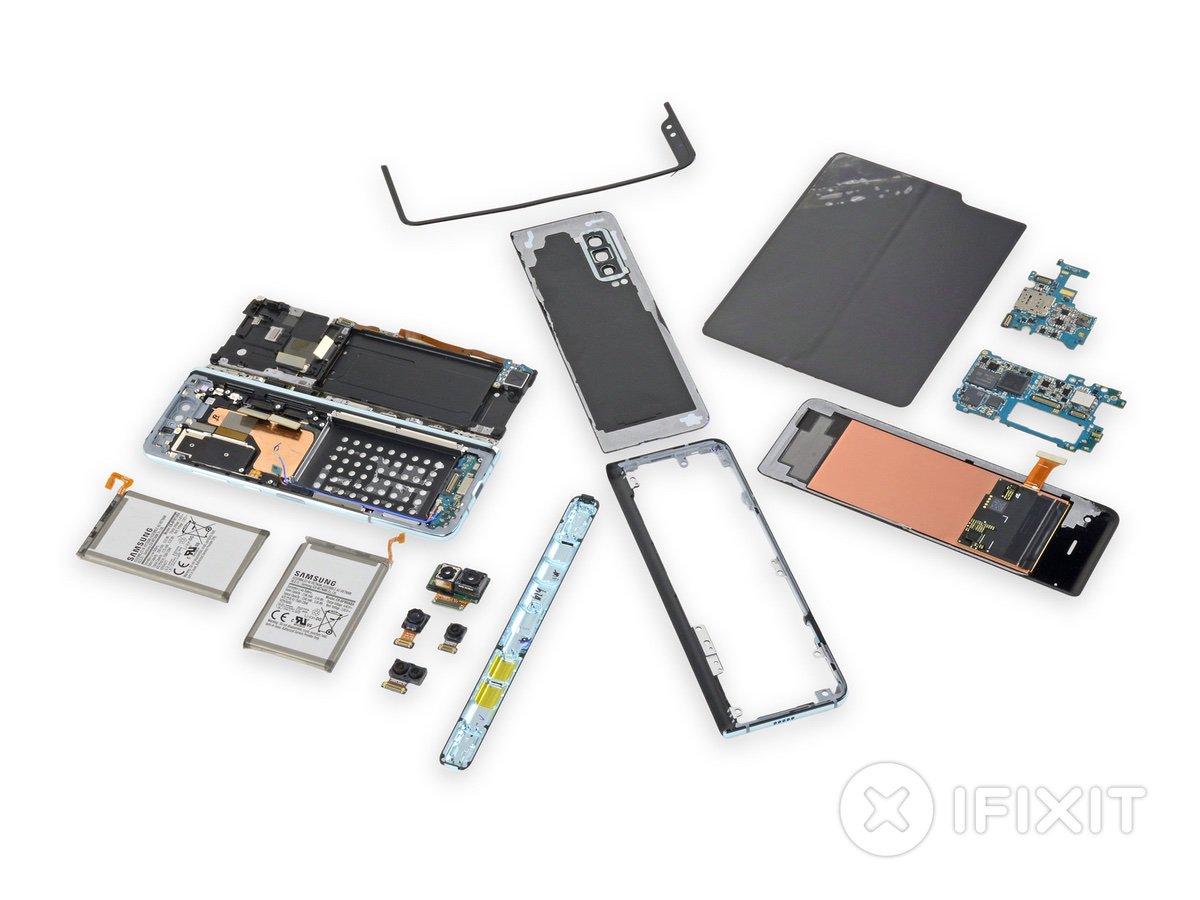 // iFixit