Thanks to @evleaks yet again, we got our first look at the upcoming LG V50 ThinQ over the weekend, ahead of  its expected unveiling on February 24 at MWC.
It's been reported that LG would push up the usual V series launch in the second half of the year to MWC and announce this phone alongside the G8 ThinQ because of 5G. While the G8 ThinQ will not have a 5G model, the V50 ThinQ will, as we can see from the render provided by @evleaks.
From the image below, we can see the V50 looks a lot like the V40 from only a few months ago. There is a notched display, triple rear-camera setup, rear fingerprint reader, some type of yellow Sprint 5G logo on the back, and what appears to be a dedicated Google Assistant button on the left side of the phone. We aren't yet sure if the phone has a headphone jack, but considering LG's approach to mobile audio, it seems like a safe bet that it will have one.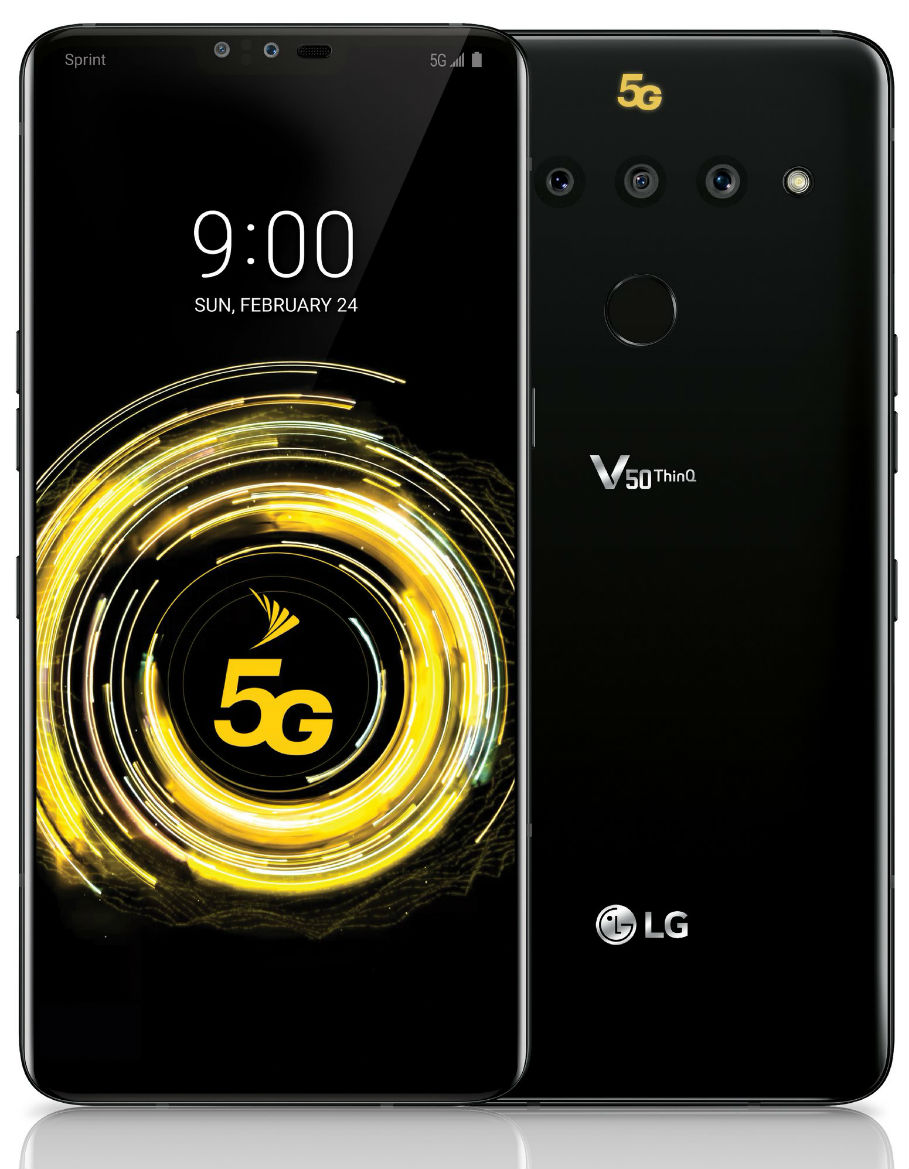 As for the 5G connectivity, this news dates all the way back to last August, when both companies (LG and Sprint) partnered and said they'd launch the first mobile 5G smartphone in the US. At that time, we assumed it would be the G8 ThinQ. The issue is, Sprint's 5G network seems hardly suitable for a nationwide phone launch. While the cities listed below are some of the largest in the country, don't expect to have 5G connectivity on every block throughout.
Sprint 5G Markets
Atlanta
Chicago
Dallas
Houston
Kansas City
Los Angeles
New York City
Phoenix
Washington, D.C.
Unless you want to end up owning the next HTC Thunderbolt, I don't know if I'd jump out of my seat to recommend a V50 running Sprint's 5G, but I'll hold judgement until LG and Sprint make the news official and we get more details concerning the network.