The Motorola Moto Z3 was announced back in August as one of the world's first 5G phones. The phone didn't have 5G built-in, but would be able to connect to Verizon's future 5G network using a 5G-equipped Moto Mod. When the phone arrived shortly after being introduced, we knew it wouldn't see that 5G Moto Mod until some time in early 2019. I think we're finally getting close to that happening.
After successfully being tested on the Moto Z3 back in November, the 5G Moto Mod has stopped by the FCC in preparation for launch.
In the image directly below, we get a screenshot of the 5G Moto Mod's regulatory information screen, which is a part of the Moto Z3's settings screen for Mods. The screen lists it as model "MD1005G" and references it being a Moto Mod.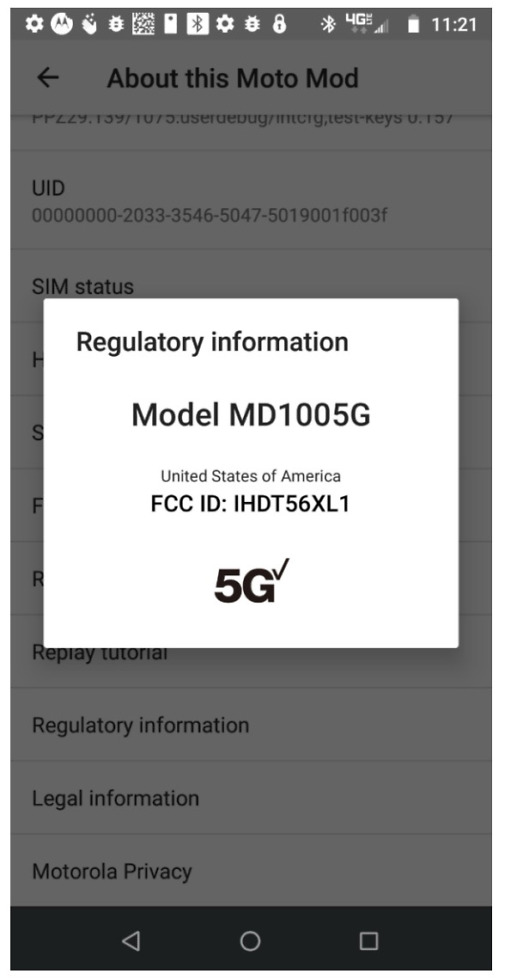 As for testing, the FCC lists out the bands they looked at from the Moto Mod, including LTE bands 2, 4, 5, 13, 66, and 48. For 5G, they tested 5G NR n261, which is 28GHz millimeterWave (mmW) 5G. We knew the 5G Moto Mod would connect to Verizon's mmW 5G, as well as LTE, so this all makes a lot of sense.
And in case you forgot, the 5G Moto Mod still looks like it did when first introduced last year: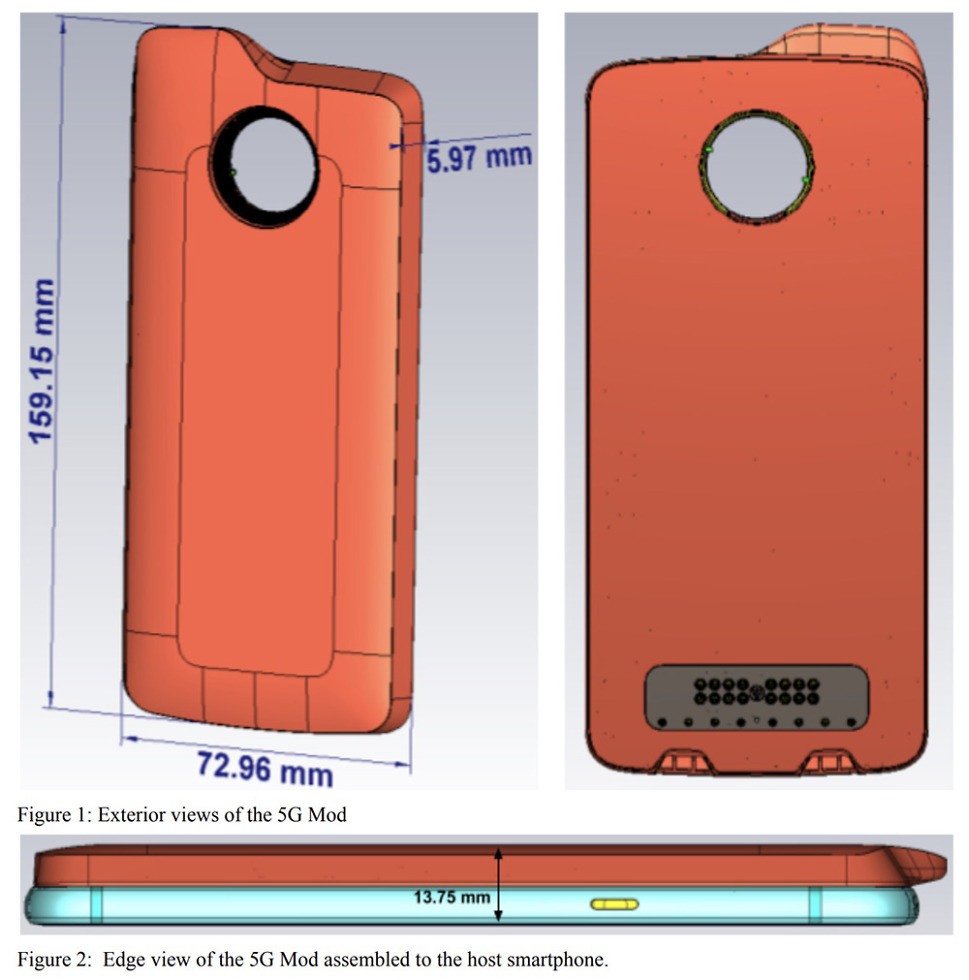 We still don't know how much this bad boy is going to cost. We do know that support for it is arriving with the Android Pie update for the Moto Z3, though. We've got to be close to some Verizon 5G news.
// FCC