We now have a date for Samsung's unveiling of its 10th anniversary device, the Galaxy S10. February 20 will come very quickly, so to give you an idea of what to expect in 2019 from Samsung, let's break down everything we think we know with this post.
We've had reports concerning how many variants of the Galaxy S10 we can expect, posts covering the specs, as well as new features and hardware design changes. Overall, the Galaxy S10 will very much be a Samsung phone, but with lots of tweaks and upgrades to look forward to.
There is quite a bit to cover, so let's dive in.
---
Number of Variants
Dating all the way back to September of last year, it's been reported that we would see four variants of the Galaxy S10. As of this morning, that hasn't changed. We're expecting Samsung to release the Galaxy S10 Lite, Galaxy S10, Galaxy S10+, and Galaxy S10 X in 2019.
The Galaxy S10 X is the variant that features 5G connectivity and it is reported that it will only launch where 5G networks are actually live. What that means for the US isn't concrete, but Verizon, AT&T, and Sprint have all confirmed that they will carry a Samsung 5G phone at some point.
Each Galaxy S10 has its own display size and the Galaxy S10 X is said to have some insane amount of RAM, so let's dive into reported specs.
Specs
For specs, not too much is solidified, but we do have information on reported display sizes and it's always a safe bet that Samsung will utilize Qualcomm's latest chipset (the Snapdragon 855) in its flagship phones.
The Galaxy S10 Lite is expected to feature a 5.8″ display, 6.1″ for the standard Galaxy S10, 6.4″ on the Galaxy S10+, and big ol' 6.7″ display on the Galaxy S10 X. While we can expect somewhat usual specs for the first three phones, though the Lite will undoubtedly have more modest specs, the Galaxy S10 X is reported as some type of mega-beast phone. ET News reports that it will feature four rear-facing cameras, 1TB of internal storage, 5,000mAh battery, as well as 10GB of RAM.
Why is this phone specced out so insanely? I'm happy you asked. You see, 5G isn't the only thing that Samsung tends to include on the phone that is reported to cost around $1,600. For that price, you're not only getting access to 5G in very limited areas of the world, but specs we haven't even really talked about in the mobile space before.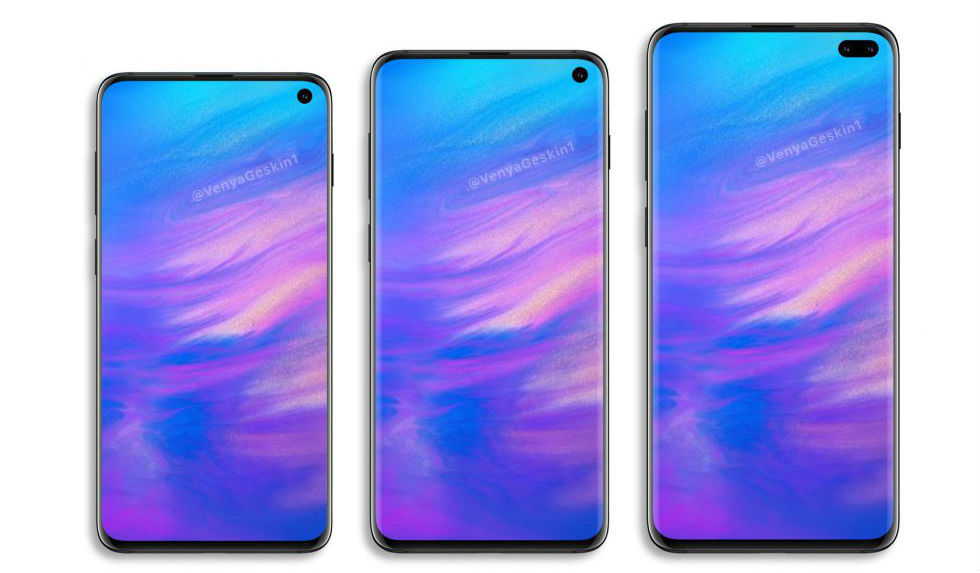 Hole Punch Display
Each model of the Galaxy S10 is expected to feature Samsung's Infinity-O display technology. That means no notch, but still something that gets in the way of your eyeballs as you look at the phone's display. While the Galaxy S10 Lite and Galaxy S10 should only see a single cutout, the Galaxy S10+ and Galaxy S10 X are expected to feature dual front-facing cameras, meaning we could see a larger hole punch in the front display (like the image above, tweeted by @VenyaGeskin1).
We still don't have a ton of experience with this design, but Kellen and I recently spent time with an Honor phone that features it and I can say, it's not the worst thing ever. I'd take a hole punch cutout over the Pixel 3 XL's notch any day of the week. Sorry, Google.
Recently, @evleaks shared a photo of a reported Galaxy S10 on Twitter. If that's the real deal, it's not terrible to look at, but much like the notch of yesteryear, it could be an acquired tasted.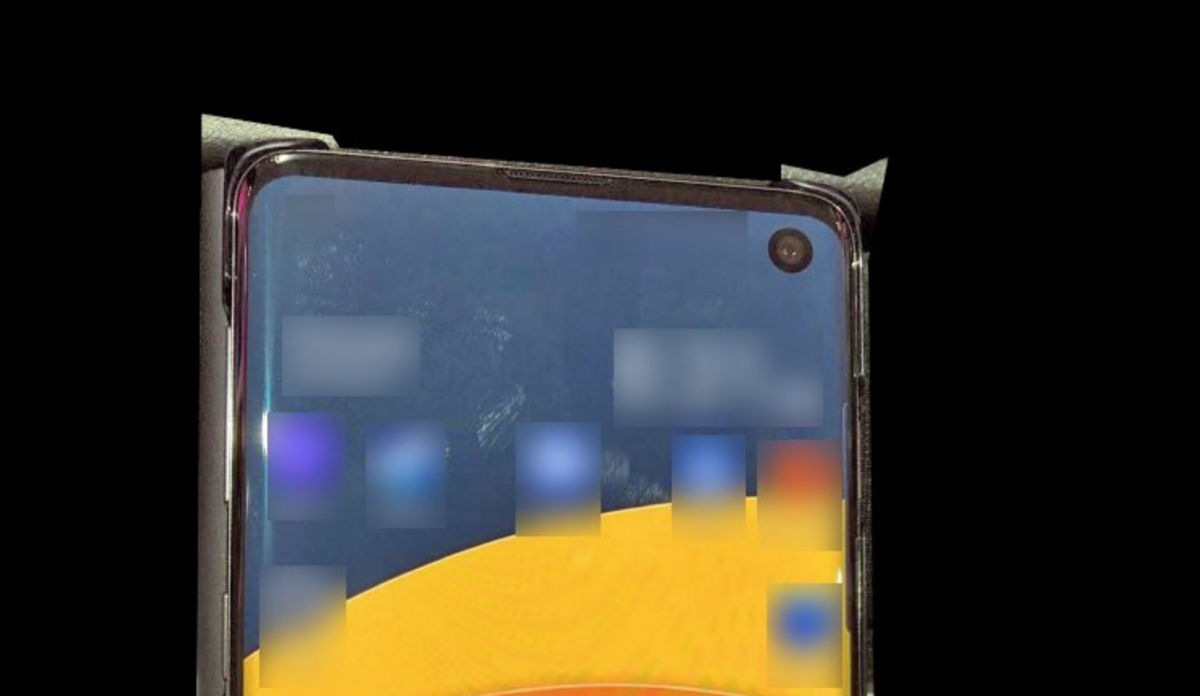 New Features
The one major thing we can expect on all of these Galaxy S10 variants is Pie. Actually, Samsung's One UI running on top of Android 9 Pie, to be exact.
We already know plenty about One UI because Samsung has been publicly testing it since November. We have a full hands-on with One UI down below, in case you're curious about what it's like. As some of you may know, Kellen has never been a major fan of Samsung's software, but he actually enjoys using One UI, so it'll be interesting to see if that feeling stays for him or if it fades away like it has before. For now, One UI's complete revamp for Samsung's skin seems to be sticking.
On top of a new skin and version of Android, Samsung is also intending to have ultrasonic under-display fingerprint readers on these smartphones. Ultra-sonic tech differs from optical fingerprint readers in a pretty big way. Instead of the phone having to shine a light on your finger using the display's energy, these readers use ultra-sonic waves to penetrate whatever is between your finger and the reader, allowing for a much more accurate reading. Additionally, debris on your finger or water will not hamper the reader's ability to do its job. It should be a much faster and accurate rendition of the under-display fingerprint reading tech we've seen implemented in phones like the OnePlus 6T.
The other area Samsung is looking to improve on with these phones are the cameras, of course. Much like the Pixel's Night Sight, Samsung intends to launch a competing feature, apparently called Bright Night, able to snap what should be amazing shots in low light conditions without the need for a flash. I've already preached how Night Sight from Google has been a complete game changer for mobile photography, and with OnePlus also getting into this game, it's no surprise that Samsung wants to do the same.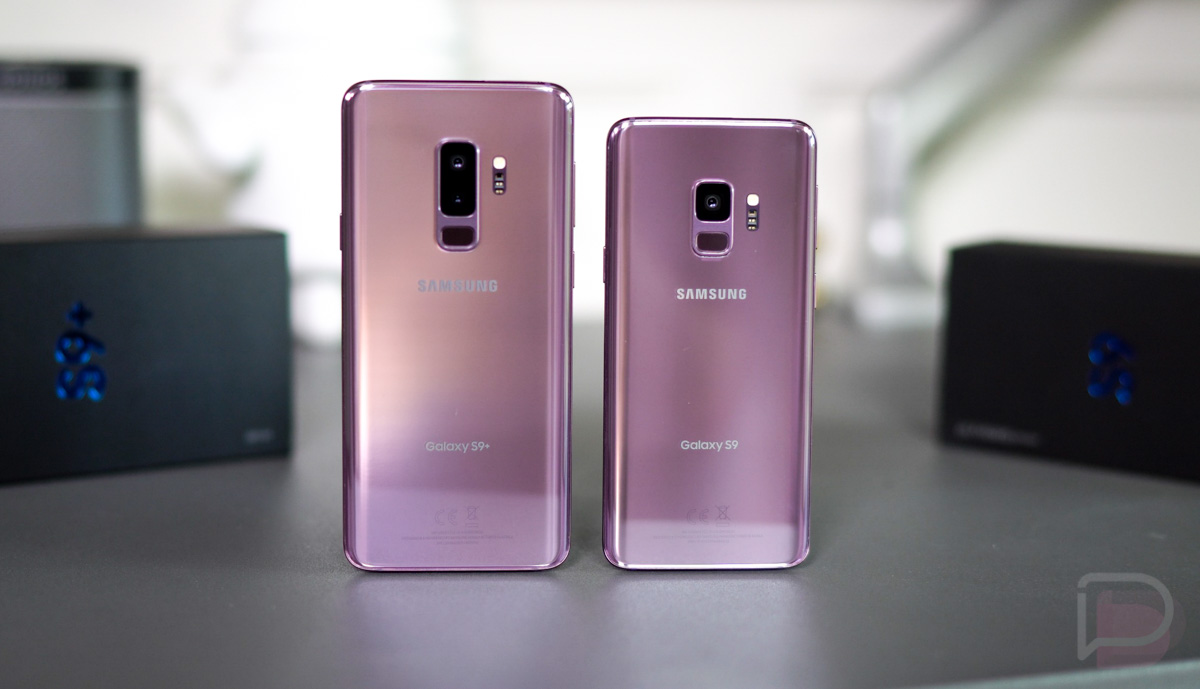 Pricing
Want to know how much a Galaxy S10 will cost you? A lot. According to the latest information available, the Galaxy S10 Lite will cost around $800, with the Galaxy S10+ going all of the way up to around $1,400. And don't forget the Galaxy S10 X that's supposed to be around $1,600.
Those prices could reflect the top tier versions of the specific models, but since none of this is yet confirmed by Samsung (and won't be until February 20 when they're unveiled), don't start hyperventilating just yet.
Release Date
All of these devices are expected to be unveiled on February 20 at Samsung's next press event. Following that, the latest report from SamMobile states that the three phones not featuring 5G connectivity (Galaxy S10 Lite, S10, S10+) will launch March 8, just a couple of weeks after the initial unveiling. Those phones will be followed by the Galaxy S10 X, reported to be released on March 29.
Honestly, given the current state of 5G affairs in the US, I think you'd be silly to spend money on a 5G phone right now. It looks like a safe bet that we won't see a true mobile 5G experience in the US until well into next year and beyond, so you're probably better off buying one of the non-5G variants. That's just our opinion, though.
---
As we get closer to February 20, you can expect this post to see a few updates.