Ready to see Samsung's foldable device? Here you go!
Oooooh, look at that. Phone. Then tablet. Phone. Then tablet. Amazing. Fits in a pocket. Tells you the time. Runs some apps. Beautiful.
Not impressed? It's in a case, silly. That's not the device that Samsung will sell. Instead, it's probably just an early prototype that isn't anywhere near a finished product, but will be used to hype this foldable display tech. They'll save the finished product fun for next year when the device will go on sale.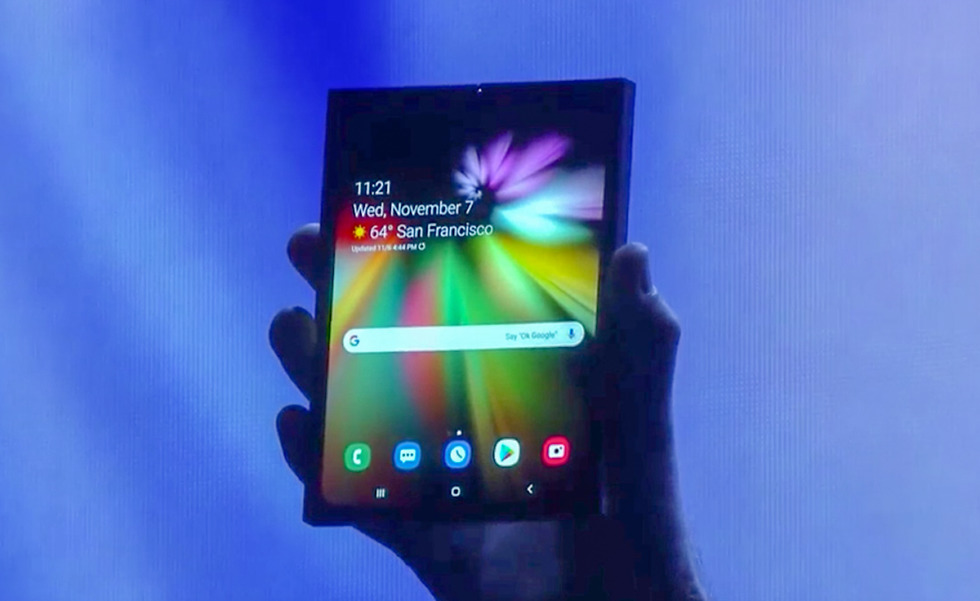 What is this vision of display future? It's called the Samsung Infinity Flex display. Samsung says they made a display without cover glass that could bend, so they created an advanced composite polymer that bends and is still tough. They used a special adhesive that would allow a display to fold over and over again, possibly hundreds of thousands of times. And finally, they made the display super thin, thinner than any they've ever made.



Samsung says that they are ready to mass produce this Infinity Flex display in the coming months. Google already told us that this device was coming in early 2019, so they better get after it.
As far as a UI would work with a foldable display, Samsung envisions both phone and tablet UIs with a seamless transition and continuous experience between each. The tablet experience will allow you to run up to 3 apps at a time in a feature they are calling "Multi Active Window,"


Fun.