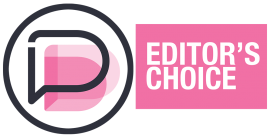 Google's Wear OS platform hasn't produced or been involved in anything particularly exciting in a number of years. Part of that is Google's fault, some of the blame lies with watchmakers, and the rest is probably attributed to Qualcomm. As Google has continued to try and figure out what a good watch OS might be, the companies making the watches that run that OS haven't done much to keep us interested, thanks in part to Qualcomm's outdated wearable chipsets that only recently received an upgrade.
With the launch of the Montblanc Summit 2, the watch we're about to review here, all of those issues get addressed. Do they get addressed in a way that will make Wear OS a proper smartwatch platform that we can all get excited about? In some ways, yes. In other ways, well, there are still issues here.
Let's talk about it! This is our Montblanc Summit 2 review.
What is the Montblanc Summit 2?
The latest Summit device from Montblanc is a $995 Wear OS-powered smartwatch that runs not only the latest in Wear OS UIs, it's also the first watch to use Qualcomm's new Snapdragon Wear 3100. It comes in multiple colors with multiple band options, has all of the watch specs you could ask for in 2018, and is ridiculously pretty and properly sized for almost any wrist.
The Montblanc Summit 2 specifically features a 1.2″ full circle AMOLED display (390×390), 1GB RAM, 8GB storage, GPS, NFC, heartrate monitor, 5ATM water resistance, 340mAh battery, rotating crown with two pushers on each side of it, 22mm bands, and a really nicely sized 42mm case.
Montblanc included some of their own software on it, like a workout coach, a couple of travel apps, and a handful of well-designed watch faces that have ample customizations. Because of the Snapdragon Wear 3100, it also has a watch-only mode that turns everything off outside of a single watch face, allowing it to last  up to a full week without needing a charge.
What's good, what's bad about the Summit 2?
Design: As I mentioned above, this watch is probably the best looking Wear OS watch to date. At 42mm, it's the perfect size for a smartwatch, doesn't look stupidly oversized like most, and isn't so thick that its wrist presence will annoy you or get in the way. I have the stainless steel case here, which has a combination of polish and brushed finishing, but Montblanc is offering other finishes, including bicolor, black steel, or titanium.
I'm pretty sure this is one of the first smartwatches I've warn that hasn't felt like a smartwatch on wrist, doesn't look like a smartwatch, and could pass for a high-end mechanical piece. This is a beautiful watch.
Display: This AMOLED display is quite nice on the Summit 2. Most of that is because the Snapdragon Wear 3100 allows for more colorful ambient setups, but I've also noticed it being easy to read indoors and out, it gets plenty bright if you need it to, and touch sensitivity has been good. The pixel density is higher than we often see, so watch faces look sharper and more like an actual watch with mechanical hands, assuming that's the type of watch face you go with.
Speaking of those watch faces, I really like the upgrades Qualcomm has helped enable that let your watch look more like a watch at all times. You can set your watch face and then enjoy it even in ambient mode with the screen not really active or doing anything. This is probably (until sport mode arrives) the best new feature that the Wear 3100 has added to Wear OS.
Here are a handful of shots of the watch in ambient mode without the screen active. You can see the potential here, especially once watch face makers get busy with this.
Battery Life: The battery life on the Summit 2 has been solid, but not necessarily massively improved over a watch like the Huawei Watch 2. With tilt-to-wake off on the display, I'll go through a full day, get in a workout, and wake up the next morning with 30% left. So we aren't talking 2-3 day battery life, but more-than-a-day. I've got in a couple of 4 mile runs and that seemed to only gobble up 5-10% too, so there is some optimization there, possibly through the Wear 3100. With tilt-to-wake on, battery life wasn't great and I often was down to 20% before bed.
As it relates to working out, I should point out that this watch does not include the new sport mode that we are expecting to arrive on Snapdragon Wear 3100 devices. At least as far as I know, Qualcomm and Google will ready that when they launch a specific sport watch later this year. So while I'm only seeing 5-10% drop in a 30-40 minute workout with GPS and heartrate monitor running, which I think is quite good, that could improve even more if this watch picks up that sport mode.
As for the watch only mode that was introduced with Wear 3100 and that could allow up to 7 days use, I've got to be honest in admitting that I never ran it for more than a few minutes. I get why this feature could come in handy if you are in a pinch, don't have a charge, and would still like a clock on your wrist, I just can't see myself ever using it. This is a smartwatch and I want to do smartwatch things on it. Additionally, flipping to the watch only mode is a pain in the ass. You switch to time-only mode by turning on Battery Saver, which then reboots the watch into the time-only mode, shutting off all other parts. Unfortunately, to get out of time-only mode, you have to put the watch back on a charger which reboots it. There is no other way to flip out of that mode, which is insane. Not even long-pressing on buttons for a minute or three does the trick.
Finally, I found that it charges quite quickly on the included PIN charger. I don't have numbers for you, but within an hour it sure seemed to be back to 100%. As I've been writing this, I dropped the watch to 5% or so and am back up to 71% within about 30 minutes. I never felt like I had to keep the watch off for very long.
Overall, battery life has been solid for me, but nothing incredible. Maybe that will change some with updates.
GPS and Heartrate: As I mentioned, I've taken the Summit 2 on a couple of runs that used GPS and heartrate monitoring. Performance of both hardware components worked better than I expected. My running has been slacking lately, so my heartrate has elevated some over what I'm used to, and I initially thought the Summit 2 was misreading it as high. However, once I tossed on my Garmin Fenix 5 to compare, it came up with the same embarrassing reading. So yeah, the heartrate sensor was fine while working out, but I did find it unreliable while not working out and trying to pull readings through Google Fit or the Montblanc heartrate app. It just jumped all over the place.
For GPS, it mostly matched my Fenix 5 in terms of overall pace and distance once finished, but between miles it was all over the place (see below). I did use the Strava app during that run, because the Montblanc fitness app has something wrong with it. I went on a 30 minute run using that app, which I stopped precisely at 30 minutes, and it then showed a 35 minute workout once it processed. I have no idea what that's supposed to mean.
Anyways, here is that comparison Strava Wear OS run vs. my Garmin Fenix 5.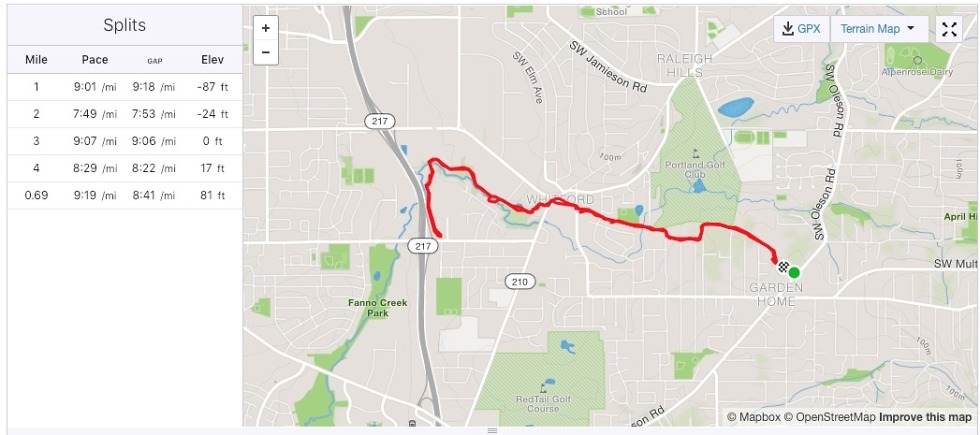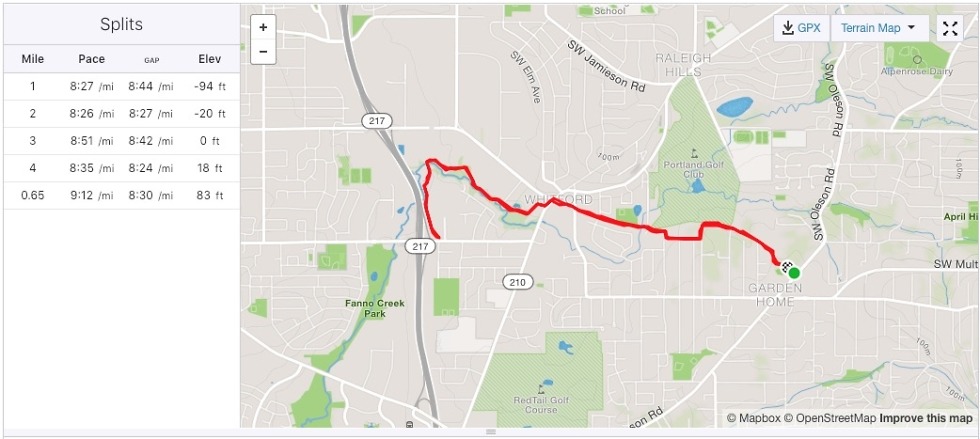 Could this watch be your running and workout buddy? If you get in regular workouts yet aren't a super serious runner, sure. You have options for different apps for running and workout tracking, since this is Wear OS, the heartrate monitoring works pretty well, and the GPS performance wasn't terrible. In the end, I'd probably still stick with my trusted Garmin Fenix 5, but this Summit 2 would be sufficient for those going from work to casually working out and not wanting to switch devices.
Performance: The Snapdragon Wear 3100 with full 1GB RAM here runs quite nice. Even though the Wear 3100 really just runs the same processor as the 2100 (MSM8909w), with a low-power co-processor there for helping with battery life, this is a speedy watch for a Wear OS device. I wouldn't necessarily say that there is a dramatic increase in performance over other recent Wear 2100 watches (again, like the Huawei Watch 2), but touch responsiveness, opening or updating apps, accessing notifications, etc. all happens smoothly. The previous performance champ for me was the original TAG Heuer Connected, which ran an Intel chip. This is probably on-par with that watch.
With that said, this is Wear OS, which still isn't a great watch platform. This Summit 2 does run the newest Wear OS 2.0 update, so you've got a better overall experience than before with easier-to-read notifications, quick access to Google Assistant and Fit panels, as well as a more feature-rich settings shade. Using quick replies in notifications works, I feel like notifications actually disappear when they should now, and general navigation throughout makes a lot more sense these days. Plus, Google removed that stupid swipe on the home screen to change watch faces, so that's a plus. Still, something just seems lacking at times with Wear OS, and that doesn't change here on the Summit 2.
For me, I mostly just use Wear OS watches, like the Summit 2, to see a notification here or there, make a mobile payment (it has NFC!) when available, and act as some wrist candy. This watch is certainly good wrist candy.
Price: The Summit 2 is an expensive smartwatch. For the most part, I don't think anyone should really consider buying a $1,000 smartwatch that tops out at around $1,230 depending on finish and band. I haven't noticed any significant features that put this watch into that super-premium price bracket. What you are paying for here is the brand and the design they've come up with. And look, this is the best looking Wear OS watch, but unless you have boatloads of cash to burn, I don't know what this offers over what Fossil may offer here in a month when they start releasing Wear 3100 watches.
Other Notes:
Watch bands: The 22mm watch bands can easily be swapped. The included bands on the watch use quick release switches, so you can swap them for anything. The pictures in this post are all on non-Montblanc bands that I like much better (this and this).
NFC: Yep, as I just mentioned, this watch has NFC and it works well. I've made multiple payments through Google Pay with the Summit 2.
Rotating crown: The rotating crown on this watch is a huge crown, but it also works well for navigating in and out of menus or screens. It came in handy while running too, as I was able to jump between Strava screens using it rather than pawing at the screen with my sweaty finger.
Unboxing and First Look
Should you buy the Montblanc Summit 2?
Ummm, I like this watch a lot, I'll say that. Do I think you should run out and spend $1,000 on one? Ehhhh, I can't recommend you do that unless money isn't something you worry about. Like I said above, this watch looks and runs great and is probably the best Wear OS watch you can buy. It doesn't really have flaws, plus it really is super pretty and the perfect size. I've enjoyed wearing this every single day. But yeah, man, it's $1,000. That's a lot of money that is mostly going towards the brand name rather than extra features you can't find elsewhere. By the time the holidays roll around, you should see many more watches that match-up spec-for-spec to the Summit 2 without the hefty price tag.