A couple of weeks ago, when the Huawei Watch GT first leaked, I pointed out that a similar watch had arrived at the FCC that wasn't running Wear OS. My gut told me that it was the same watch and that Huawei's next wearable would skip Android in favor of something custom. Today, Huawei announced the Watch GT and sure enough, it's not a Wear OS watch.
Why should you care about it then? Ummm, I'm not sure you should, unless you want a fitness-focused wearable that fits nicely into the Huawei ecosystem and has really long battery life. But if you want a smartwatch that works well within Android and Google's watch platform, this isn't it. I hate to say this, but I have to assume it'll suffer from the lack of app availability, just like Samsung's watches do. Then again, maybe you don't want all that Wear OS app integration and would rather have a sport watch that does the basic smart stuff well as it tries to compete with Garmin's Fenix 5 series, which Huawei says they are trying to compete with here.
Still interested? OK, here is the Huawei Watch GT.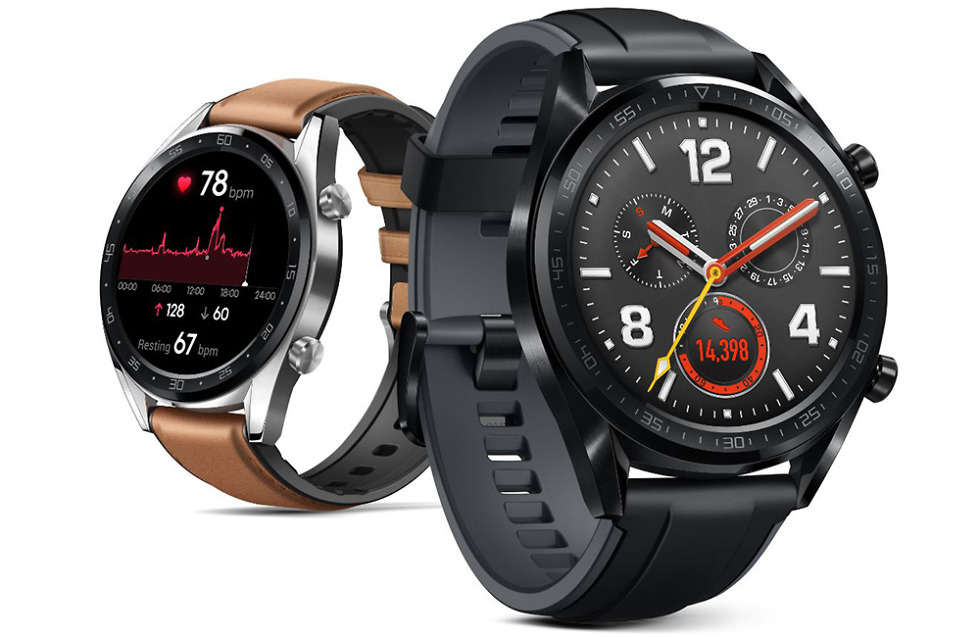 This watch comes in Sport (black) or Classic (silver) models in a 46.5mm case. It features a 1.39-inch AMOLED display with a wild resolution of 454×454 (326ppi), GPS, NFC, and a battery that could last for up to 14 days. The official spec sheet on Huawei's own site says that it has 128MB of internal storage, 16MB RAM, and no WiFi. Wait, what?
The Huawei Watch GT utilizes a "dual-engine architecture" that allows it to reduce power consumption while in use, their own TruSeen 3.0 heartrate monitoring, which provides real-time measurement, sleep tracking, all sorts of fitness coaching, and does some notifications. It'll work with Android phones running 4.4+.
Huawei really wants you to take this watch from the office to the mountain and go for a run or hike with correct GPS tracking, hammer out a swim, kill some miles on your road bike, and do so with proper monitoring and without having to worry about battery life.
So again, this isn't necessarily a smartwatch as much as it is a fitness watch. Huawei just wants to compete with the big dogs in fitness wearables rather than Fossil in fashion smartwatches. That's totally fine too!
As for pricing, we have Euro pricing of €199 (GT Sport) and €249 (GT Classic).
More info available at Huawei's site.