Huawei announced its latest lineup of Mate devices this week, consisting of Mate 20, Mate 20 Pro, and Mate 20 X. While I can easily say that these phones look quite cool from a distance, the phones are not scheduled to receive a whole lot of US support, likely due to the US government and its continued fear that China is trying to spy on us. Not much we can do about that.
Anyway, like I said, the phones look cool. The standard Mate 20 sports a teardrop notch on its 6.5″ FHD display, as well as the easily spotted triple camera setup on back. The three cameras consist of a 12MP Wide Angle lens, 16MP Ultra Wide Angle lens, and 8MP Telephoto lens. The front camera is listed at 24-megapixel, so I'm assuming selfies are important to this phone. Other specs include a Kirin 980, 4000mAh battery, Android 9 with EMUI 9 on top, up to 6GB RAM, and a headphone jack.
For Mate 20 Pro, it has a 6.39″ OLED display (3120 x 1440) with a bit wider of a notch, Kirin 980, up to 8GB RAM, no headphone jack, 4200mAh battery, same EMUI 9 atop Android 9, plus a big upgrade in the camera department. On the back are three shooters in the same configuration, but you'll find a 40MP Wide Angle lens, 20MP Ultra Wide Angle lens, and 8MP Telephoto lens.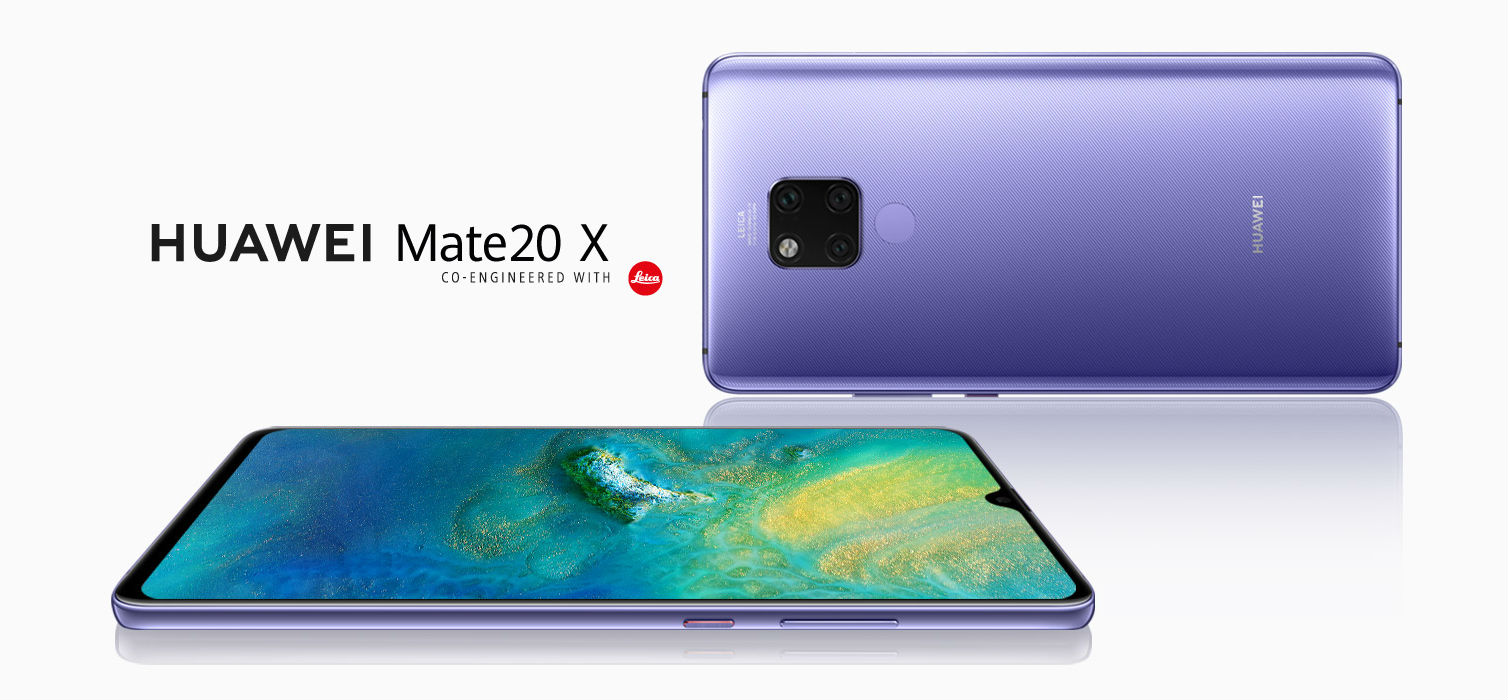 If you need something even larger, look at the Mate 20 X. The phone features a 7.2″ OLED FHD+ display with teardrop notch, Kirin 980 processor, 6GB RAM, 128GB storage, Android 9 (with the same EMUI 9 UI on top), 3.5mm headphone jack, the same camera setup as Mate 20 Pro (40MP + 20MP + 8MP), and 5000mAh battery.
For pricing, Huawei will list Mate 20 at EUR799 for the base configuration, while Mate 20 Pro starts at EUR1049. If you're interested and don't live in the US, it appears you can pre-order these phones starting today. For Mate 20 X, it will go up for sale later this month, priced at EUR899. According to Gizmodo's writeup, the phones will be available through select authorized online retailers in the US, but you'll only find unlocked International models. That means no support for CDMA carriers (Verizon, Sprint, etc.).
Bummer.
// Huawei