Within the past few weeks, a couple of purported renders of the OnePlus 6T floated around the tech media-sphere, showing that the upcoming device from OnePlus may feature a triple camera layout. We didn't post them, because they looked fake as f*ck. Today, a new image as well as a teaser video show the OnePlus 6T and it certainly does not have a triple camera.
The first image, which you can see below, arrives via WinFuture, showing a device that looks almost identical to the OnePlus 6 on the back. It has a mirror black finish, dual camera setup, and similar shape, though they believe it to be slightly taller than the original 6. As you can see if you look close enough, there isn't a rear-fingerprint reader either. Then again, that's not surprising as OnePlus already confirmed the fingerprint reader would be placed on the front of the phone, within the display.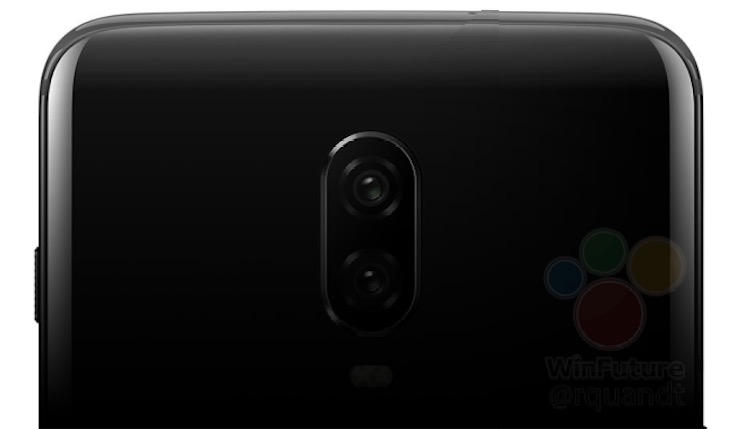 Additionally, a teaser video for the phone has surfaced and it too shows a dual rear camera setup, lack of fingerprint on the back, and lets you know that the OnePlus 6T has a "cooler way to unlock your phone." The phone in the video here sure looks like the OnePlus 6T from above.
If we get that teardrop display notch and this in-display fingerprint reader is decent, man, I'm going to want this phone. We know it'll be fast. We know the rest of the specs will be right. We know the software will be good. And we think the price won't scare everyone off.