While Huawei is preparing its launch of Mate 20, XDA has obtained firmware and specifications for the device, as well as worked with a 3rd-party artist to create renders of what we can expect to see later this year from the company. The renders are based on photographs of Mate 20, and because of this, things are subject to change.
Here's what we think we know as of right now.
Mate 20 will feature a 6.3″ AMOLED display complete with display notch (Resolution: 2244×1080), HiSilicon Kirin 980 processor, 4200mAh battery, wireless charging, 6GB RAM, 128GB internal storage, USB-C, 3.5mm jack, as well as EMUI 9 built on top of Android 9.0 Pie.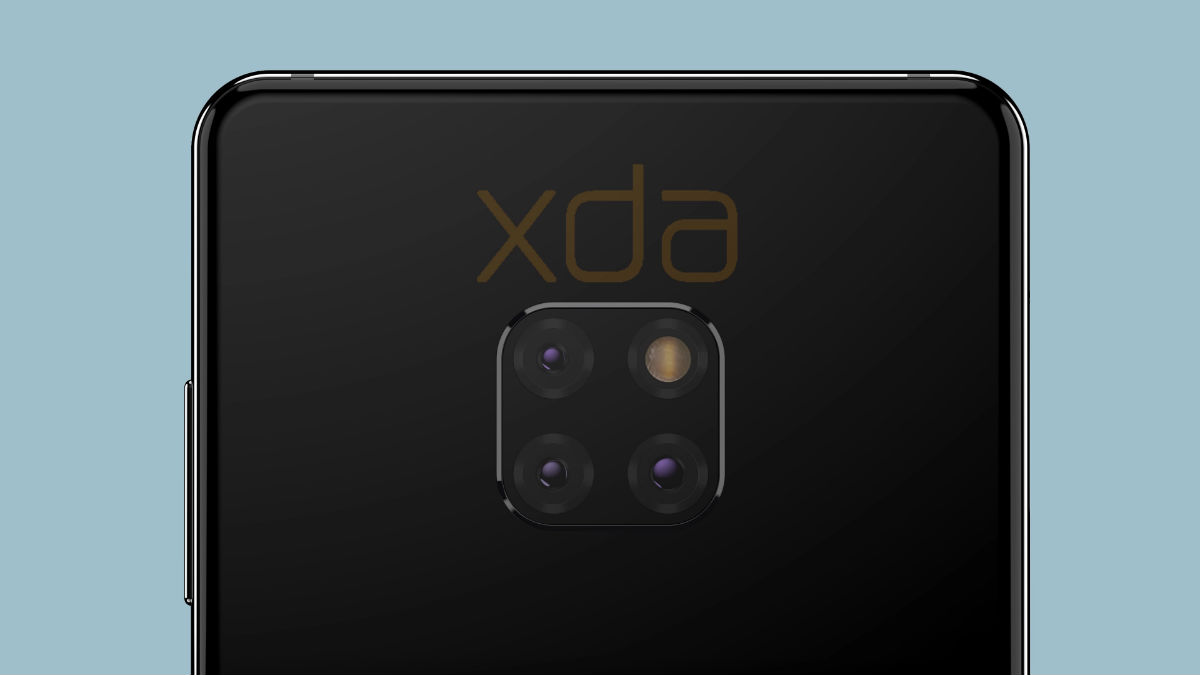 A tad bit more interesting than all of that is the quadruple camera setup the phone is detailed to feature. On the back you'll see 3 cameras along with an LED flash, plus a front-facing camera — that's 4 cameras in total. If it's identical to Huawei's P20 Pro setup, the triple camera system on back will consist of a 40MP RGB sensor, 20MP Monochrome sensor, plus an 8MP Telephoto sensor.
We still don't have a timeframe for launch, or pricing details, but we should know all of that a little later this year.
Are you interested?
// XDA