Google Now was easily one of the best features I think that Google has ever released on Android. Its awareness of your day made commutes, flight status checks, and sports score updates more convenient. Of course, it has long-been killed (or buried away) in favor of Google's awful news Feed, but it's now making a return of sorts, thanks to the Google Assistant.
Starting this week, Google is rolling out a new visual snapshot to Google Assistant that shows you a lot of what Google Now used to. It'll provide proactive suggestions and personalized info like travel times, upcoming meetings, recent orders it finds in your inbox, flight status, bill due dates, movie reservations, reminders, stocks, etc. This info will adjust based on time of day, location, and recent interactions with Assistant. OK, now that I've typed that, it really is the return of Google Now.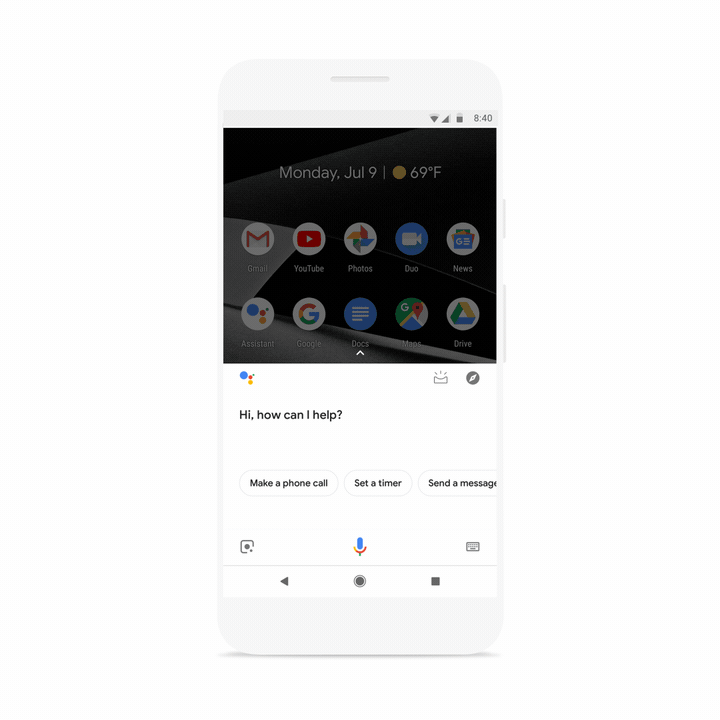 Google says that – like Google Now – they plan to add more features to it. That could mean notes or lists from Google Keep and Todoist, quicker ways to find activities nearby, reminders for where you parked, or recommendations on music and podcasts.
To access this new visual snapshot, you'll fire up Google Assistant, then look for that new blue icon in the top right corner that can be seen in the GIF above (this one).
Again, it should be rolling this week. If you aren't seeing it right away, try and be patient.
// Google