The Galaxy Note 9 will be here in about a month and the details surrounding the device are doing their typical trickle-out, spoiling any chance at there being fun at its launch event. Today, we've got what is likely a first public appearance, thanks to Samsung's mobile boss, DJ Koh.
Koh was spotted at some sort of media event using the Galaxy Note 9 as he waited to speak. The picture isn't the clearest we've ever seen, but you can tell from that back panel that the camera housing is much smaller than last year's, and that's because the fingerprint reader has moved down below it. That detail matches up to previous reports.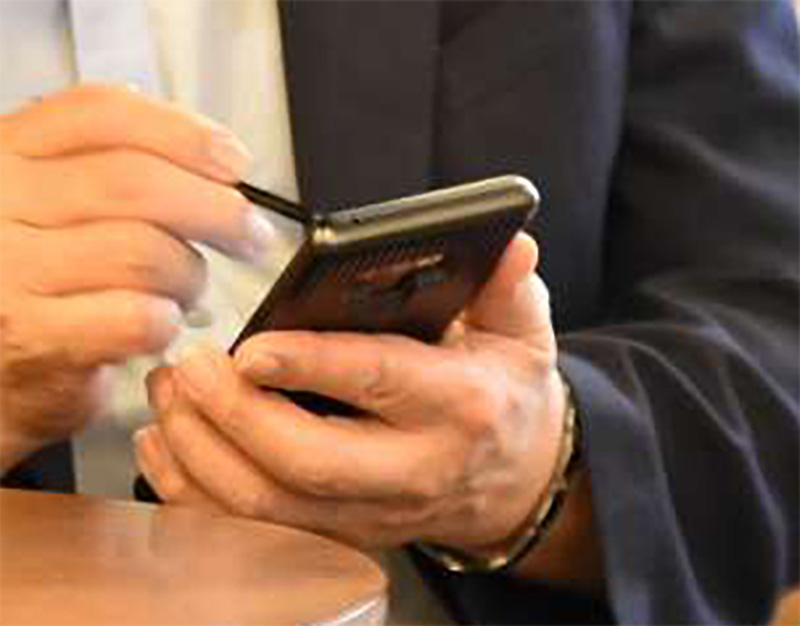 There isn't much else to add here because the phone should look just like the Note 8, only with that adjustment to the backside. And that's fine, because the Note 9 has a cool new S Pen trick up its sleeve that we are looking forward to learning more about.
August 9!
// Weibo | @eldhovarghese8