We're nearing Samsung's official unveiling for Galaxy Note 9 on August 9, but already, we're seeing plenty of leaked images of the device hit the web. The latest comes from @UniverseIce, a trustworthy source when it has come to Samsung leaks.
From what we can, Galaxy Note 9 is shaping up to look a lot like Galaxy Note 8. On the backside we see a horizontal camera system, with a fingerprint reader just below. For the Note 8, its fingerprint reader sat alongside the camera system, so already this is an improvement. On the bottom we see a slot for the dedicated S Pen, USB-C port, 3.5mm headphone jack, external speaker, and microphone. The arrangement of these on the Note 9 differs from the Note 8, but it's all the same goodies.
When Samsung began teasing the Note 9, they presented an image of the yellow S Pen (seen above). Comically, we assumed the whole phone would be urine colored, but thankfully, that doesn't appear to be the case. It looks like this yellow S Pen will go along with a Blue phone, which makes for some solid contrast.
Yeah, nothing too crazy to see here, but we're getting close to unveiling, Note fans!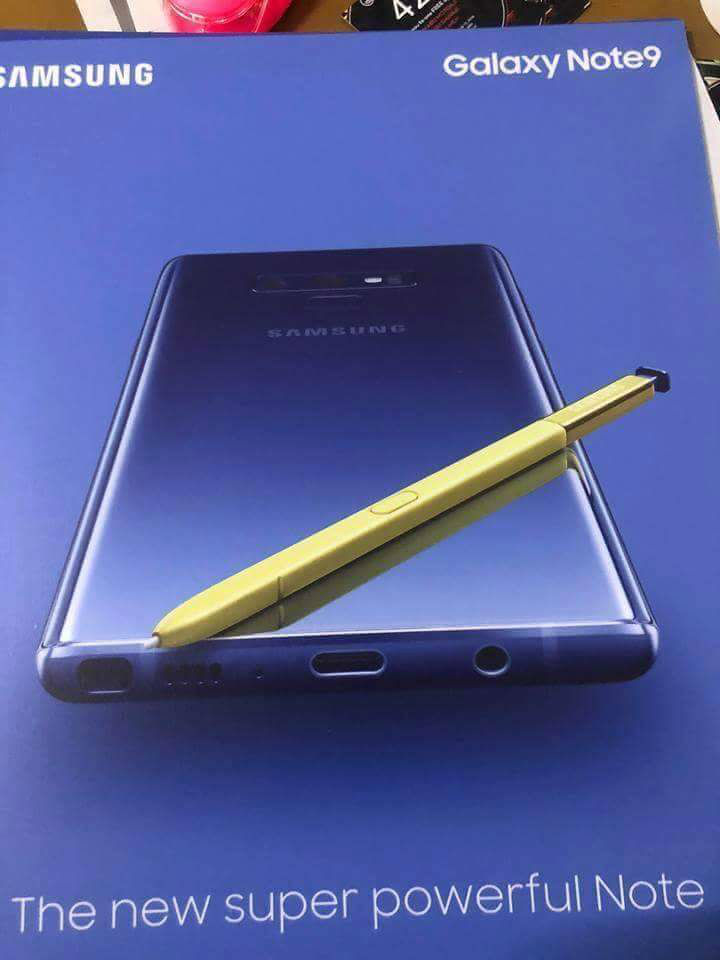 // @UniverseIce