When the Galaxy Note 9 shows up on August 9 in New York, it seems clear now that Samsung is going to show off new and advanced S Pen features. Those features will be enabled, thanks to Bluetooth, which is confirmed as an S Pen feature according to the FCC. Today's showing at the FCC also matches up to an exciting and related rumor that surfaced over the weekend.
The Note 9's S Pen, which has a model number of EJ-PN960, will connect to the Note 9 over 2.4GHz Bluetooth LE. The FCC is referring to it as a "Stylus Pen" and as you probably noticed, the "N960" matches up as an accessory to the Note 9's model number of SM-N960.
The FCC docs do not specifically say what this stylus pen will be used for, but leaker Ice universe weighed in over the weekend with some  thoughts. They mentioned that the Bluetooth in the Note 9's S Pen will be used to control timers on the phone from distance, as well as music playback.
My guess is that the S Pen's button will work similarly to an action button on a pair of Bluetooth headphones. You could click it to pause, long-press or double tap to skip tracks or perform another action, that sort of thing (maybe launch Bixby too?). Of course, when you start thinking about those actions, you then wonder how far and how cool Samsung can take this.
On a related note, the unlocked Galaxy Note 9 for the US also stopped at the FCC today as model number SM-N960U. It hits all the US carrier bands that you hoped for.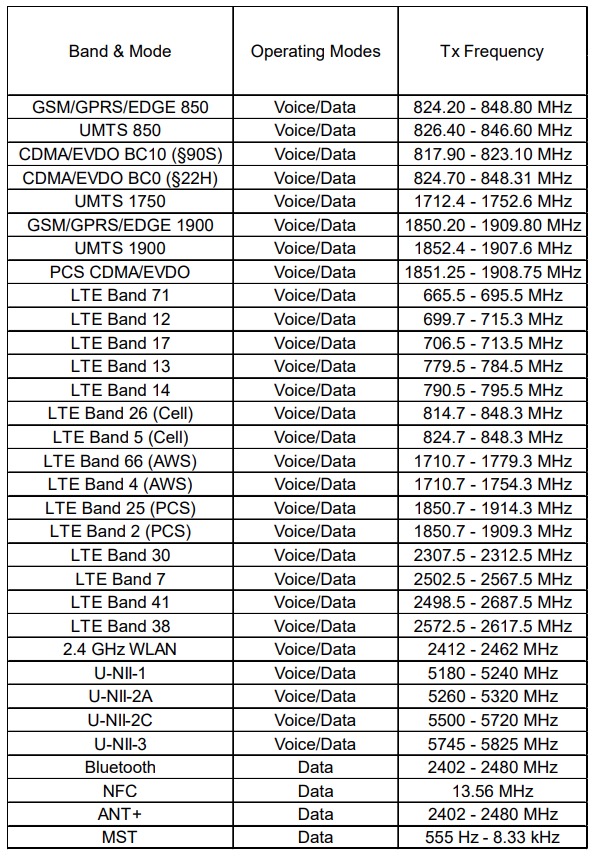 Like the idea of controls coming to the Note 9's S Pen?
// FCC