When Google pushed out the big rebranding of Android Pay to Google Pay back in February, they told us to expect even more features outside of its big UI refresh. Today, they are introducing some, including the ability to send and receive cash from friends, as well as concert ticket and boarding pass saving.
The sending and requesting of money is new in the sense that you can now do this within the Google Pay app. You may recall that when the switch to Google Pay happened, Google kept this feature as a separate app called Google Pay Send. Google Pay Send is now going away.
Not only can you send or request money, but Google has added a tab splitter where you can tap on a recent purchase and then "instantly request money from up to five people." That's actually really cool.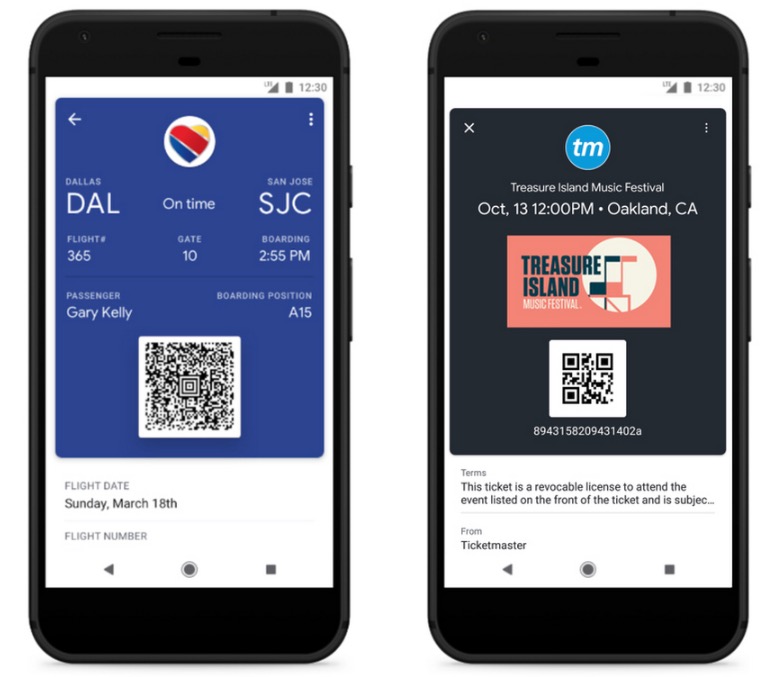 As for concert tickets and boarding passes, Google Pay really is letting you add them now. To start, you will find your saved concert tickets from Ticketmaster and Southwest Airlines within your loyalty cards section. Google says to expect more supported outlets soon, like Eventbrite, Singapore Airlines, and Vueling. As you probably guessed, you simply pull these items up for scanning when attending a show or boarding a flight.
And finally, Google has updated the Google Pay web experience to both sync transactions and give you control over everything.
// Google